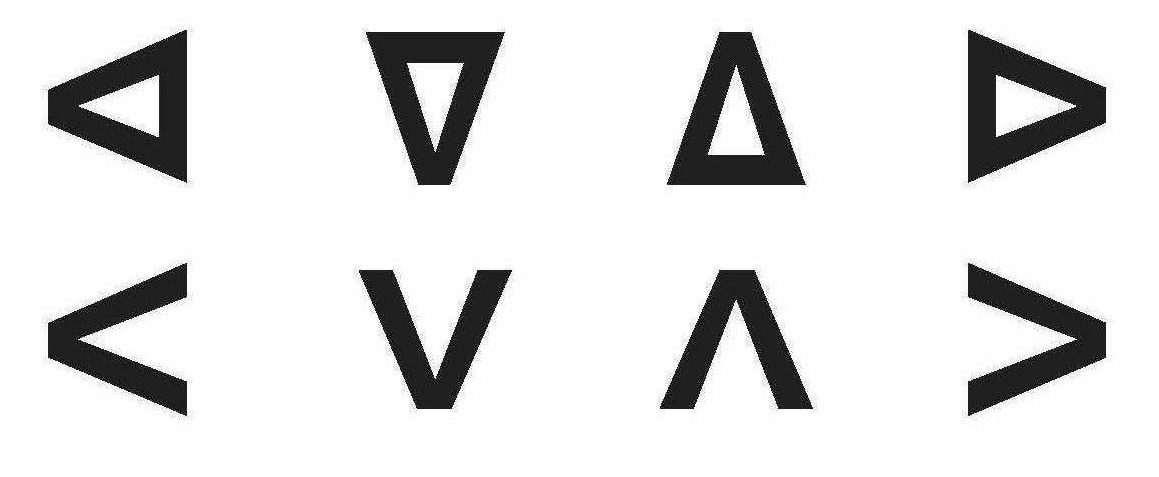 By Grace McGrenere, Kayla Meirinho and Sarah Sibley
With one language going extinct every two weeks internationally, there is growing concern about Indigenous languages for those who wish to preserve them.
UNESCO has named 2019 the year of Indigenous languages to recognize the importance of these dialects worldwide, the diversity they represent, as well as to raise awareness of those who speak them.
In Canada, there are more than 70 Indigenous languages, with about 260,000 individuals speakers, according to a 2016 Statistics Canada report.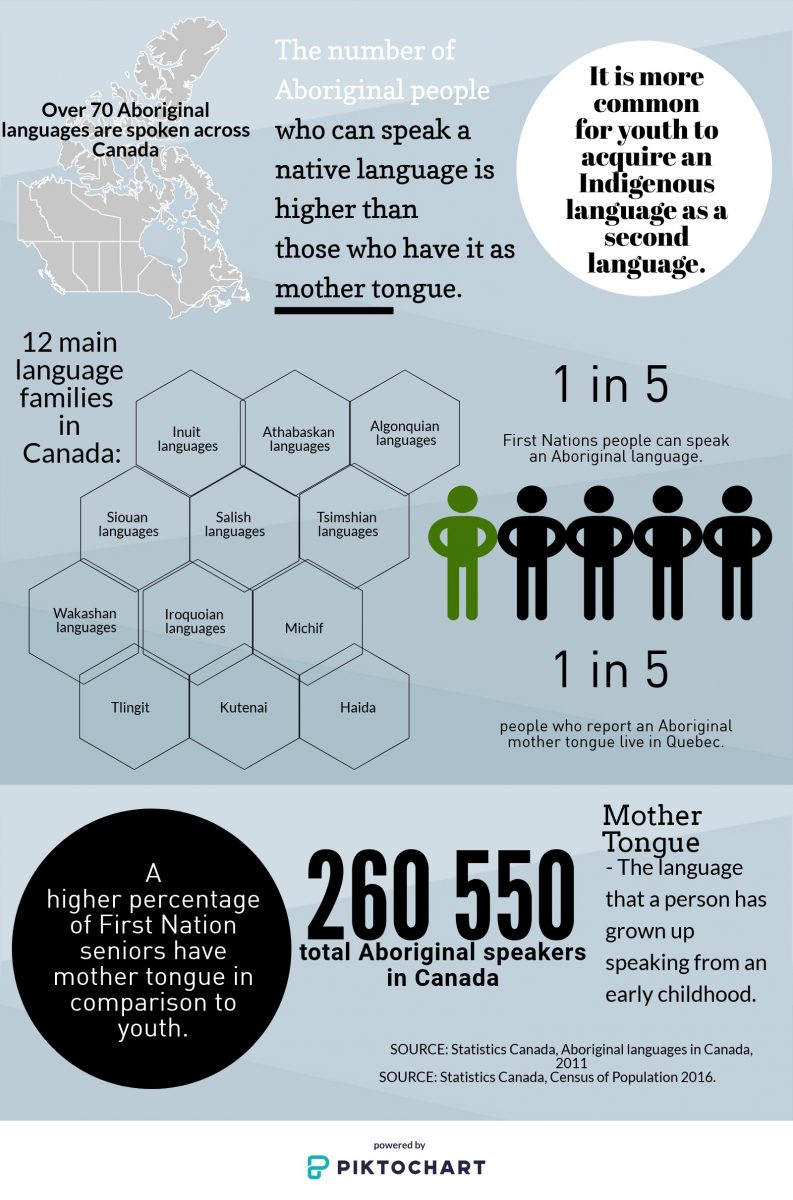 According to this report, the number of Indigenous peoples who speak a native language as their first language or 'mother tongue' is falling as older speakers pass away.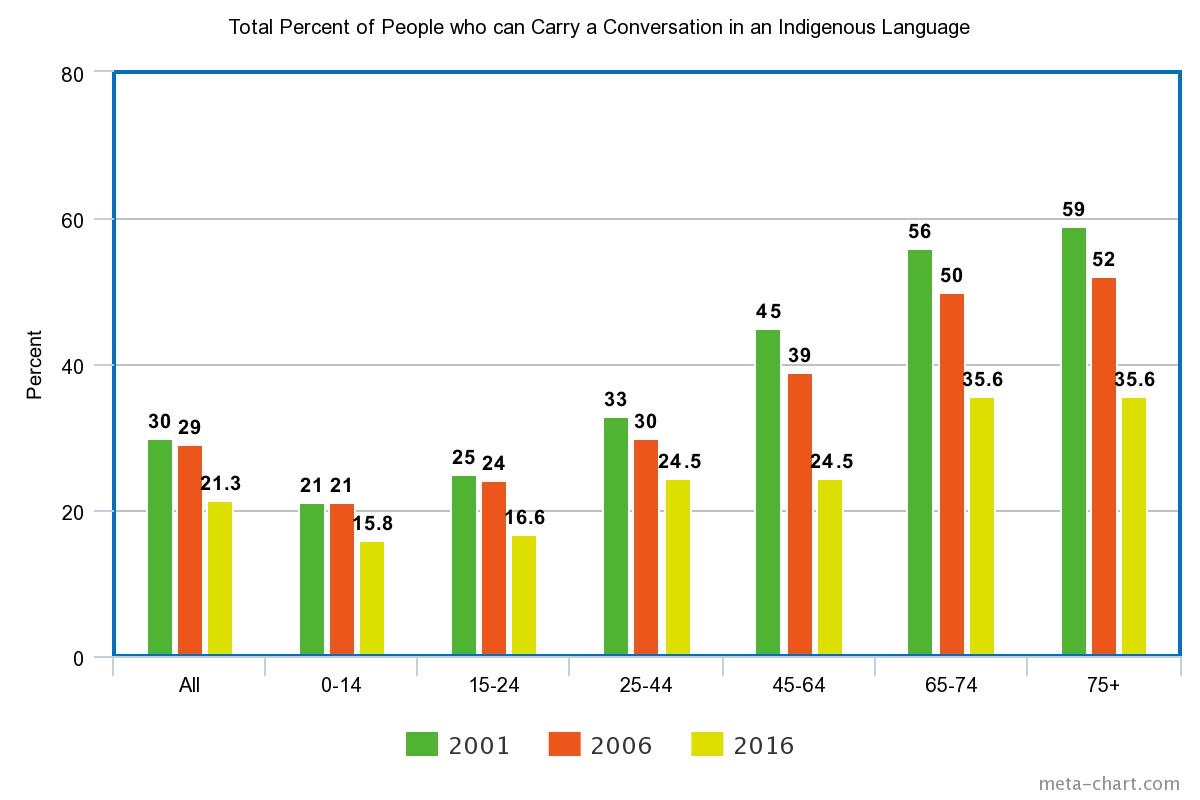 Crystal Ireland, the executive director of the Language Department at the Assembly of First Nations, says that the Residential School experience is the principal reason that Indigenous languages in Canada are fading.
After being forced to attend residential schools, many Indigenous youth, who would have typically spoken the language of their people, were forced to learn a new language at these institutions. Today, according to UNESCO, about two-thirds of Canadian Indigenous languages are considered endangered.
Ireland says the main issue today is preserving and maintaining languages as the younger population is still learning them, but not speaking them as their first language.
"It has a huge impact. Language is more than just the spoken word, it's the culture. It's the traditions and ceremonies, they're done in the language and without the language, a lot of ceremonies and the meaning behind them are lost," Ireland said.
In 2016, Prime Minister Justin Trudeau committed to working with Indigenous communities on legislation to protect and preserve Indigenous languages. That work is on-going.
Another piece of legislation, Bill S-212, the Aboriginal Languages Act of Canada, was introduced into the Senate in 2015 by Senator Serge Joyal. The act would recognize and respect Aboriginal language rights.
The bill has had second reading in the Senate, in December 2016. It was sent to the Senate Committee on Aboriginal People for further review and amendments.
If it passes, Ireland says additional funding will be put toward the communities directly to assist with immersion programs to be introduced in schools, as well as to assist with cultural centres.
Ireland believes that the Indigenous youth play an important role in regaining their language and culture, as they are now beginning to reclaim what has been taken from them.
"There's definitely been a shift and it absolutely has to do with regaining culture, language, and everything else."
---
More Stories