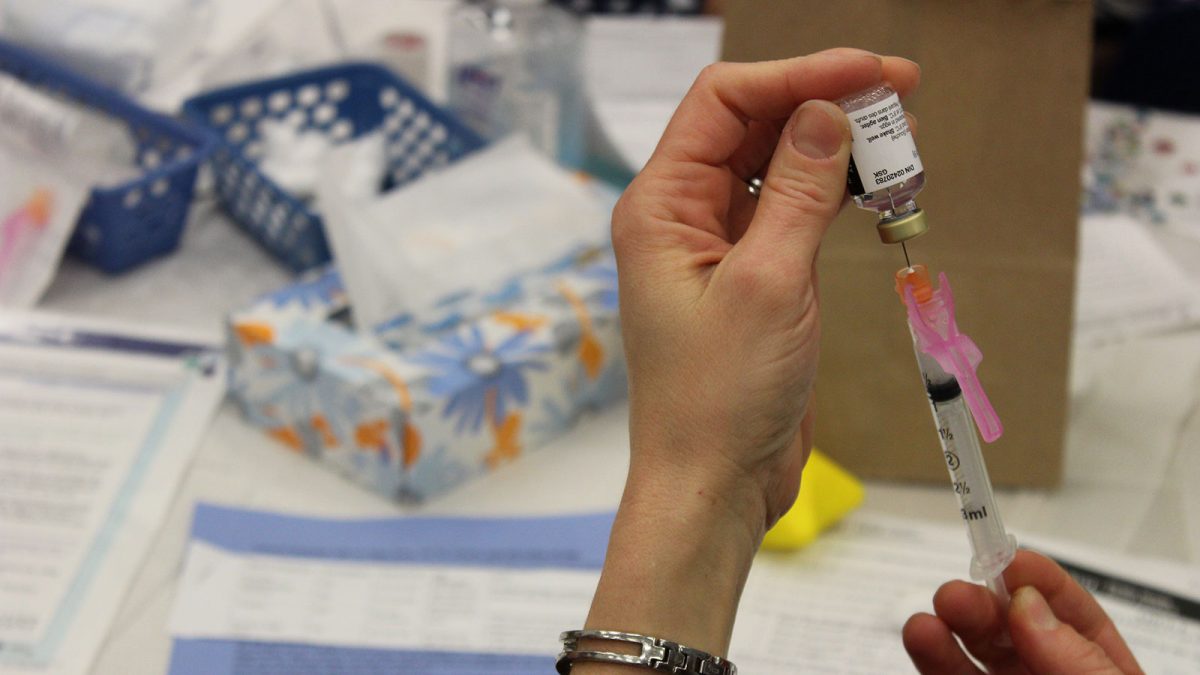 By Kasey Kirkup
Ontario was the first jurisdiction to make flu shots free in Canada when it did so in 2000, but, 18 years later, the most recent numbers from Statistics Canada say only about 34 per cent of the provincial population get the jab.
That low take-up rate limits the effectiveness of the shot, experts say.
In the U.S., the pharmacy giant CVS is attaching a coupon to encourage wider acceptance of the shots this year. At many CVS Pharmacies south of the border, customers will get a $5 coupon or Target gift card for the brief prick of a needle.
It seems to work with some people at least. Sarah Hollowell, 28, got her flu shot while getting a prescription filled at a CVS inside a Target store in Indiana.
"Ideally, people should get their flu shots just because they're important, but people also get busy and forget things and before you know it, flu season is over," Hollowell said in an email to Capital Current.
"The added incentive of getting a Target gift card could help give people that extra push," she said.
The U.S. Affordable Care Act requires insurers to cover the cost of flu shots, but certain insurers will only cover the shot if it is given by a doctor. The U.S. also has a government program to cover the cost of the shot for low-income children. If not covered by insurance, the cost of the vaccine at CVS is $40.99, while the senior's dose is $66.99, so the $5 coupon might help.
But the idea of such incentives is not catching hold here, despite the low rates.
Ottawa Public Health told Capital Current that the flu shot is a "personal decision" and added that attaching a cash incentive would have to be sanctioned through the Ministry of Health and Long-Term Care.
There are no plans by the ministry to offer any cash incentives to get the flu shot, said David Jensen, the ministry's media relations co-ordinator in an email.
"We believe we have done enough to incentivize the flu shot when we made getting the flu shot free in the province," Jensen said.
Provinces have various rules when it comes to incentivizing health care. Some Shoppers Drug Mart locations used to give $10 coupons for patients who would transfer prescriptions to their pharmacy – a practice which is now illegal in Ontario, said Jordan Clark, pharmacist and owner of a Shoppers Drug Mart in Westboro.
"Pharmacies can have their wrist slapped and can get in trouble for doing it," Clark said.
Getting a yearly flu shot is a social responsibility that should not have any cash incentive attached to it, said Marc-André Langlois, a professor and research chair in virology and intrinsic immunity at the University of Ottawa.
"It's not something that should be rewarded to protect people around you. It should be everyone's civic duty to do it, especially given that it's free," he said.
Misconceptions are a barrier to increasing flu shot numbers, which need to be debunked by medical professionals, said Langlois.
"I think when you have to give incentives to get the flu shot it means that there is a failure somewhere in communicating to the public how important the flu shot is," he said.
Pharmacies have recently launched campaigns to have the public talk to a pharmacist about a certain subject to receive a coupon or points card bonus.
"In that case, the coupon or the incentive isn't contingent on the pharmacist actually administering or providing the service," Clark said.
The benefit of this type of incentive comes from the public being encouraged to come in and talk with a pharmacist, he said.
"I think it's a good gateway to start that conversation but we also want to make sure people understand the right reasons why they should partake in whatever the public health initiative is – in this case, flu vaccinations," Clark said.
In order for the flu shot to be most effective, experts estimate that about 80 per cent of the population needs to be vaccinated and right now the rates are not where they need to be, Clark added.
---
More Stories