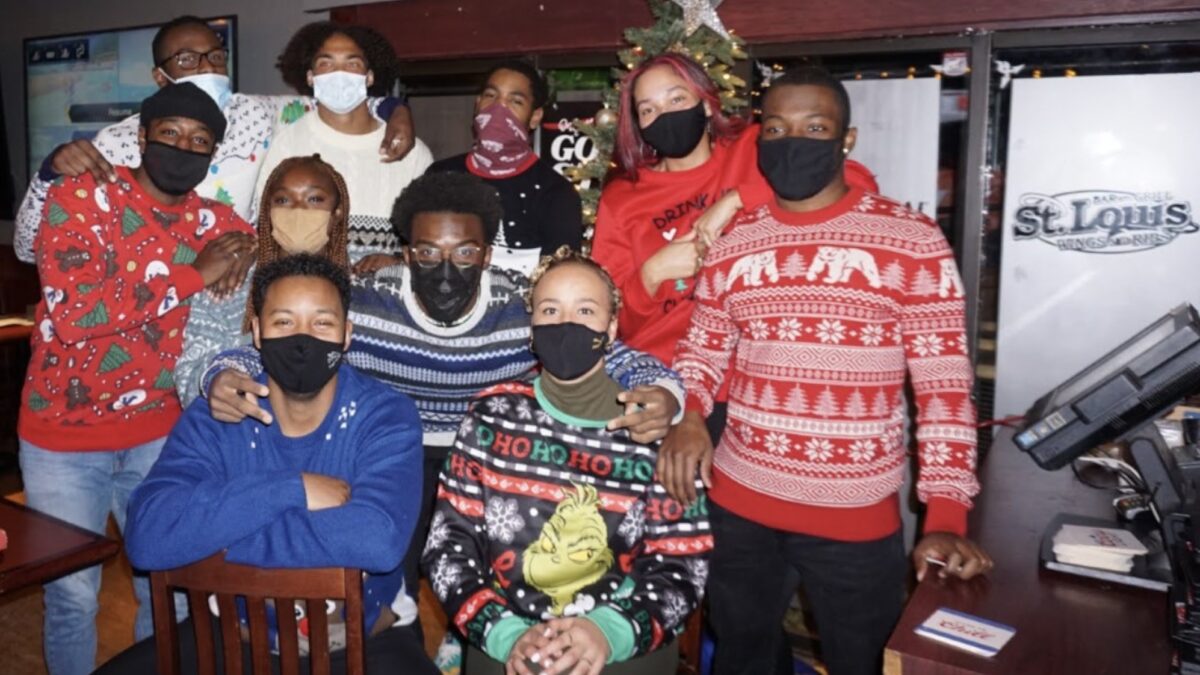 The Black Student-Athlete Advocacy Council at the University of Ottawa hosted a "Christmas Kickback" on Dec. 9 to collect donations for the Boys and Girls Club in Vanier.
The council celebrated with games such as Jeopardy! and a competition in which students had to cover their team members in wrapping paper as quickly as they could. The night ended with some Christmas karaoke and new friendships forged.
Organizers said the event was aimed at promoting interest among student athletes and the wider uOttawa community in the council's mission and future goals.
Kennedy Banton-Lindsay is a second-year criminology student at uOttawa who plays for the varsity women's rugby team. She created the council last year after a uOttawa professor used the N-word in class — transforming the campus into an unsafe space for Black students and sparking a nationwide controversy.
Banton-Lindsay spoke about being nervous to start the advocacy group during the pandemic, but found a number of varsity athletes to join her council. They all share the same goal, she said, which is to create a safe space for Black student athletes at uOttawa and creating social change across the city.
"I've always been a go-getter and super involved in the community. I've always volunteered at the YMCA, and at my high school. So, I've always loved working with the community … It wasn't until later in my high school career that I really thought about advocacy and how to make the spaces safer."

— Kennedy Banton-Lindsay, founder, Black Student-Athlete Advocacy Council at uOttawa
The group's mission statement says its aim is to "actively combat the effects of systemic racism and racial injustice through education and the representation of Gee Gees BIPOC student-athletes and the varsity community at all levels."
The group also aims to ensure "racial accountability" in the uOttawa athletics administration and varsity teams.
Banton-Lindsay spoke about being thankful for her team as they feel like family to her and have pushed her to bring about change in her community. The group recently contributed to the Ottawa Black Diaspora Coalition holiday resource drive.
Banton-Lindsay said the group's long-term goal is simply to make the university a better place than when she first arrived. Once that happens, she said, she'll be satisfied.
"We're putting in place policies to make athletes feel safe, to make Black students feel safe, and racialized students in general feel safe," she said. "So, I'm super excited for the work that we're putting in, and I'm just excited to see it grow."
The Black Student-Athlete Advocacy Council is currently preparing for its upcoming Black History Month gala, which is scheduled to take place at the end of February.
---
More Stories