In mid-March, Jaclyn Spitzig was working at a hospital in Ottawa — doing her clinical clerkship in obstetrics and gynecology.
Clerkships are an integral component of a University of Ottawa medical students' education. They provide them the opportunity to practice medicine in different fields with the guidance of medical practitioners in the final two years of their degree before deciding on a specialty.
Spending time in these environments can be crucial to getting reference letters, which are needed for residency – an important step in becoming a specialist after graduation.
One day she was working, the next, as concerns surrounding the COVID-19 virus in Canada grew, the third-year MD student says she was "for lack of a better word, kicked out." Spitzig doesn't yet know how she will make up for lost time. "The moral of the story is that we're not really sure."
But Spitzig, and other medical students like her, are determined to make a difference during the COVID-19 crisis even though she and the others are facing uncertainty about their education – from fluctuating statuses on field placements to adapting to changing modes of classroom instruction.
Medical students at the university have introduced an initiative collecting personal protective equipment (PPE) and medical supplies, gathering donations from local organizations and businesses. They've also founded an initiative to help local health care workers, including going on grocery runs and providing childcare.
Some students are finding their own ways to get involved.
Along with his classes being moved online, second-year med student Oliver Fung saw his clinical observership cancelled – a form of shadowing.
"I was supposed to be in a gastroenterology clinic all of last week, but that got cancelled," Fung says.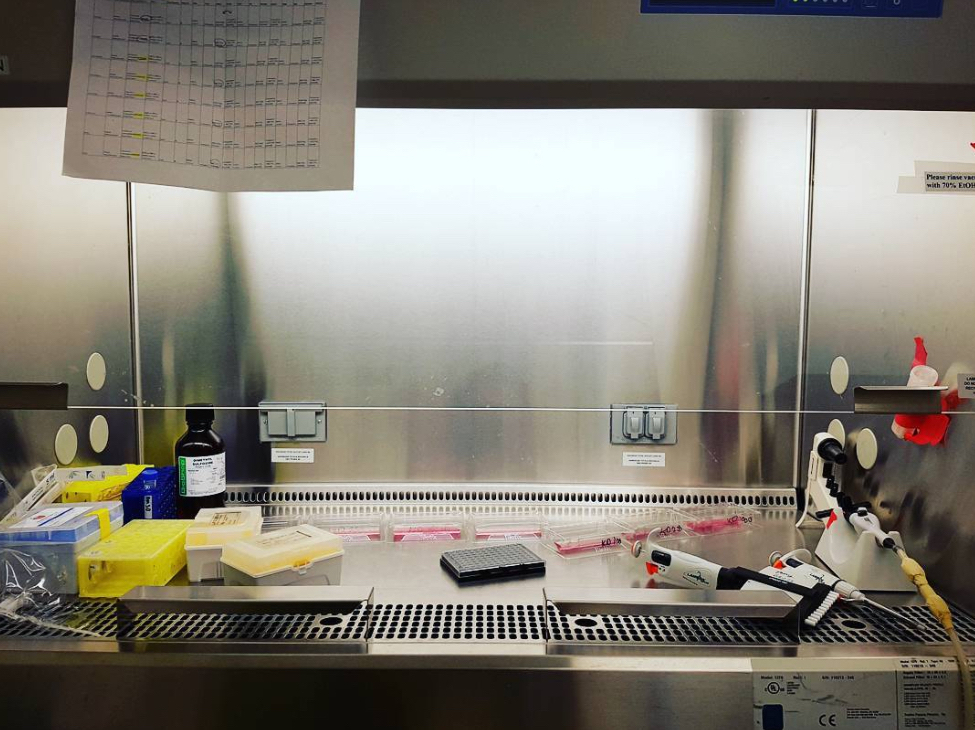 He was also set to present research findings at two conferences before they were cancelled due to the outbreak. He says students will have to find other alternatives to disseminate their work.
But that hasn't stopped him from pursuing a research opportunity examining how indigenous communities and rural populations can prepare for a spike in COVID-19 in their communities.
"Being where I'm at in my training I'm limited with what I can do, but I do want to help in some ways. I saw this as a great opportunity to get involved and contribute something," Fung says. "I also recognize that these communities are vulnerable as is, but if the pandemic expands towards their communities, it could be really detrimental to their society and they may not be able to handle it without appropriate resources."
Joseph Benjamen – a first-year med student – has also experienced a change of instructional methods in the classroom.
"As with most students, everything's transitioned online … learning is a bit different, it takes a little getting used to but it's definitely a necessary given the current circumstances. I think the faculty has done a pretty good job in trying to accommodate us in this time," Benjamen says.
Benjamen has taken a position closer to the frontlines in his desire to aid, working as a screener at the Ottawa Hospital.
"Right now we're asking visitors and patients if they've been outside the country in the last 14 days, or if they've been in contact with anyone who's been tested positive for COVID-19 or if they have any symptoms like a fever, shortness of breath or cough," Benjamen says.
"If they're entering the emergency room for care and they do fit those criteria, we'll just make sure that they're given a mask and then they can go see a doctor. If they're entering to get an appointment, or if they're not coming to seek care, we obviously won't allow them to enter the hospital," he says.
He also hopes to get involved in contact tracing with Ottawa Public Health in the near future.
Spitzig had to make a quick decision to return to her hometown of Walkerton, ON, as the pandemic started to shut down non-essential services in Ontario.
"When I left, it sounded like we weren't going to be of much help. There weren't a lot of initiatives going on, and my thought was that I would be more helpful at home," she says.
"I felt that the time for me to go home was finite. If I had stayed in Ottawa another week, I don't think I would've come home because there would've been more risk that I would've contracted COVID-19. Because Ottawa has so many cases, it was kind of a spur of the moment decision where I either had to leave or stick it out for the long term."
But a desire to help her home community if needed ended up being a large factor in her decision.
"I know that there's not really a crisis here right now because we haven't had any cases in our town yet … but I just feel that this is essentially where I belong, so if I can help I want to be able to help here," Spitzig says.
These medical students say the pandemic hasn't scared them off, but rather driven them forward.
"I would say it furthers my motivation as to why I want to go into medicine," Spitzig says. "Even while I'm sitting here studying obstetrics, I want to be living it out. I'm staying at home right now because I know that's best for the community at wide, but I want to be someone who can someday be more helpful in a time like this.
"Giving others hope of doing what they love and helping people through a … quite despairing time, quite a stressful time, for me I want to be a part of that."
---
More Stories