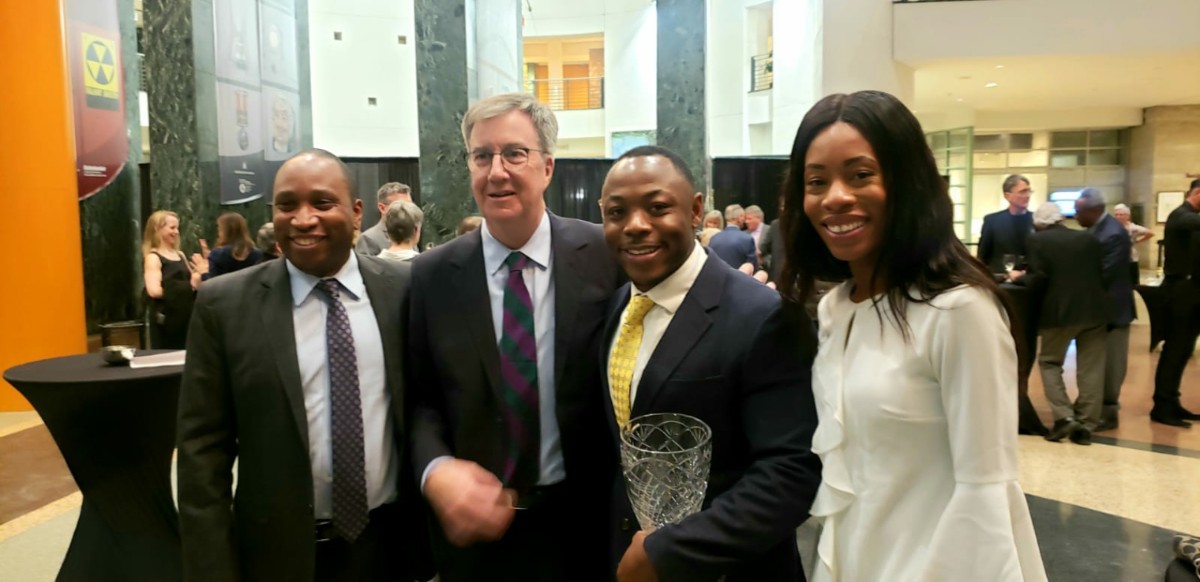 This year's winner of Ottawa's top coaching award has made history.
The City of Ottawa's Brian Kilrea Award for Excellence in Coaching was awarded to east-end football coach Victor Tedondo, 33, making him the youngest person ever to earn the honour.
Tedondo is the founder and program director of Gridiron Academy, a youth football skills development program that runs eight months a year.
"It was kind of a shock. I didn't even know what this award was about," Tedondo said at a recent training session. "Brian Kilrea is an honourable man, did a lot for this community…So it was an honour for me to win this award."
The city created the award in 2003 in recognition of Kilrea — a former NHL hockey player and long-time junior hockey coach after his 1,000th career victory behind the bench of the Ottawa 67's.
The award acknowledges the contribution of an amateur coach who best exemplifies the qualities of leadership and commitment — the hallmarks of Kilrea's own exceptional career.
Tedondo "was selected because in the opinion of the selection committee, he was the most deserving for this year," said Cathy Bowles, chief of protocol for the City of Ottawa.
The Mayor and Kilrea presented the award to Tedondo during the recent Order of Ottawa ceremony at city hall.
Tedondo's coaching career began when he was 17 after graduating from St. Peter's High School. At the time, he was also beginning his varsity football career as a running back with the University of Ottawa Gee Gees.
In 2004, Tedondo was invited by his former midget football coaches, Peter Bean and Michael Johnson, to help him coach midget with the Orleans Bengals.
Tedondo has been coaching ever since.
"I do this because I want to help kids out," he said.
In 2007, Tedondo began running a three-day, long-weekend football camp, but he would later expand the program.
"After three years, I realized that three days wasn't enough, because kids can't pick up that much information in three days. We needed something more consistent. So in 2010, I began off-season training from November all the way to August," Tedondo explained.
Tedondo founded Gridiron Academy to run the training. He has been using the multisport Louis-Riel Dome in Blackburn Hamlet for practices.
Tedondo's focus as a coach isn't solely football. He preaches what he calls "CIA": Character, integrity, and accountability.
"When you step into this building … not only do I want you to become a better football player, I want you to be a better young man," Tedondo said.
NFL football player Eli Ankou experienced Tedondo's training regime, and says his success as a professional athlete is a testament to Tedondo's coaching.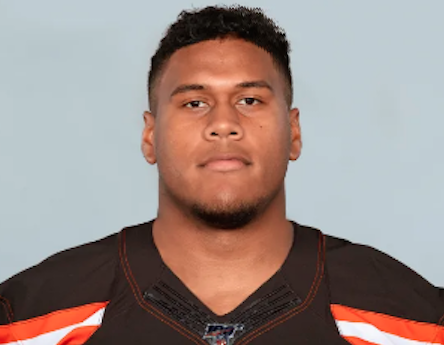 Orleans native Eli Ankou, now a defensive tackle with the NFL's Cleveland Browns, credits Victor Tedondo with helping him achieve success as a pro football player [Photo courtesy Cleveland Browns]
"If I didn't have my core values as an athlete set by Victor Tedondo, I wouldn't be in the NFL right now," said Ankou, a 6-foot-3, 325-pound defensive tackle with the Cleveland Browns.
"If I wasn't in the position that I was after he helped me out — going to all the camps, training me — then I wouldn't have gone to school in the States," added Ankou. "None of this would have happened. So, for that I'm always going to be grateful."
Ankou played two seasons with the Jacksonville Jaguars before being signed by Cleveland in October.
Tedondo emphasizes the importance of education to all his players.
"The first thing I ask for is your transcript. … You cannot spend five days a week here (training) and not be able to qualify for good academic standing for a university," Tedondo said.
Tedondo's reverence for education comes from his parents, he said. His parents came to Canada to get an education — a Master's in engineering for his father, and a nursing degree for his mother.
"From the beginning it was always (about) taking initiative for your own success," said Ankou in a telephone interview. "I had to do stuff on my own, train on my own, make sure that my grades were on par."
Tedondo said he requires his players to devote 16 hours a week to studying, which must be confirmed by their teacher and parents.
But the coach says he faces challenges on this front — from parents.
"One of my biggest issues is a lot of parents don't want to buy in. They want to bring their kids here and want them to be successful, but they don't want to do their part."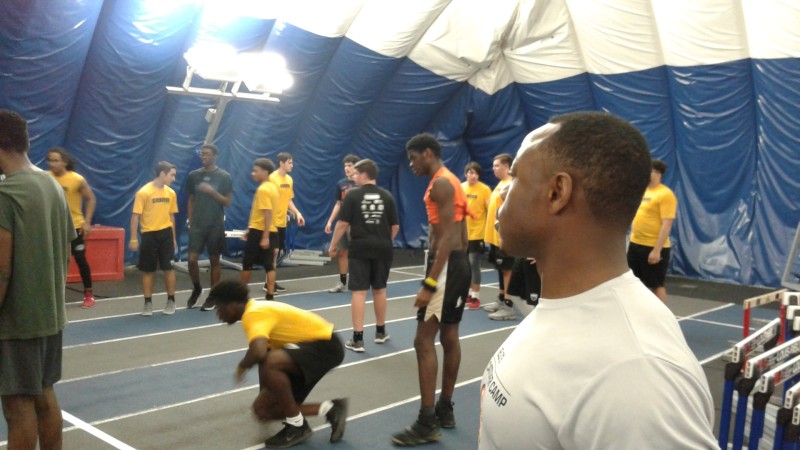 Tedondo underscores the point that the goal for him will always be more than football: "If I see (a former player) three, four years down the road and he's graduating from university with a job, that's a victory for me."
He added: "It's great when they make it to the NFL, to the CFL. But at the end of the end of the day, it's great if they end up being stand-up human beings."
---
More Stories