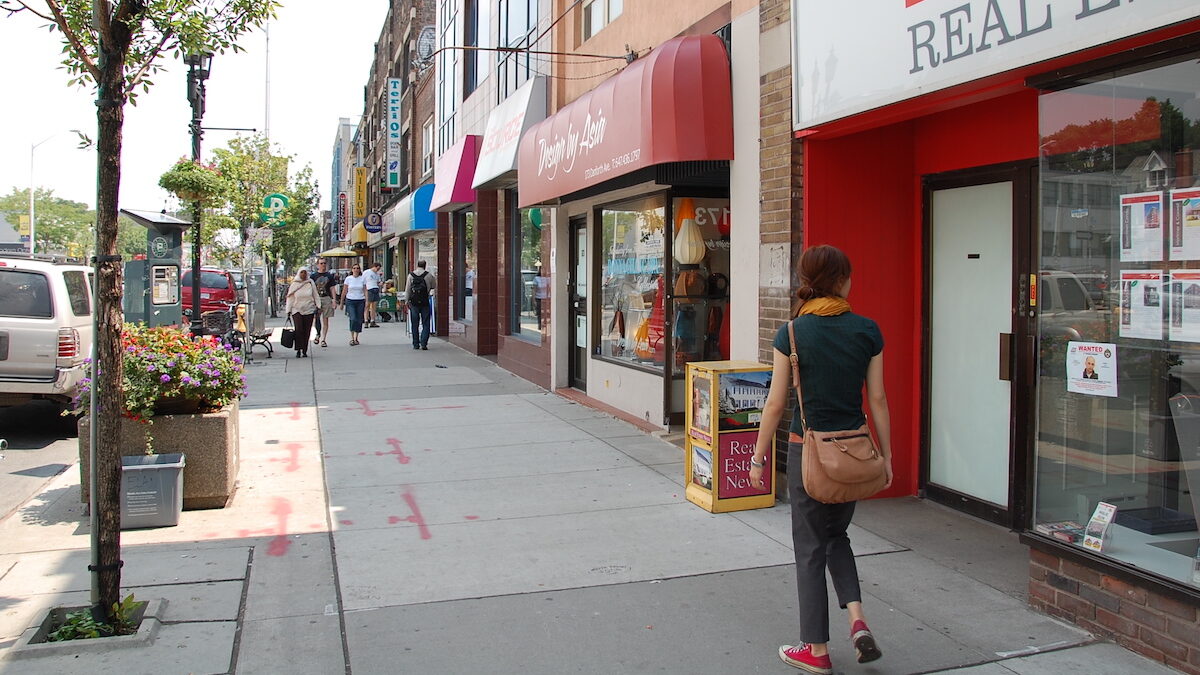 Travelling was my hobby before I emigrated to Canada. During my trips both within and outside of my home country, Bangladesh, I always tried to taste local and regional food to appreciate the culture of the place I visited.
Naturally, I looked for Canadian food when I arrived in 2016. I found the 'United Nations of Cuisines', especially on the Danforth in Toronto. The neighbourhood, which is close to my new home, offers dozens of eateries specializing in culinary delights from countries all over the world.
My white Canadian husband, in reply to my interest, recommended poutine and dishes related to his Irish-Italian ancestry.
His suggestions did not include cuisine of Canada's Indigenous communities. In fact, none of the restaurants along the five-kilometre stretch on The Danforth between Broadview and Main Street served the food of First Nations, Métis, or Inuit communities. My husband, who has spent more than four decades in Toronto, couldn't name a place where I could enjoy a dish that carries centuries of history and heritage. Finally, three months after my arrival, with the help of Google, I found Tea n Bannock. There I first came across wild rice and sipped Labrador tea with crunchy yet soft Bannock bread.
I am sharing this experience because I feel, as a newcomer, my exposure to Canada's Indigenous people and their rich culture and heritage has been very minimal.
I knew very little about Canada and its history before coming here. My exposure to North America has been mostly through Hollywood movies and TV shows. There were few examples of Indigenous people and mention of Canada was limited to the Mounties. That more than 600 First Nations communities, representing more than 50 Indigenous languages, as well as Métis and Inuit peoples, live on the land called Canada is a very recent discovery for me. I stumbled into that understanding through the news of the National Inquiry into the Missing and Murdered Indigenous Women and Girls, when it made international headlines just before my arrival here.
At that time, I was working in a newsroom grappling with the news of the rape and murder of a young Indigenous women in Bangladesh. She had come to Dhaka from her community in the Chittagong Hill Tracts looking for work. When I read the Canadian news, I was struck by the similarities that Indigenous women and girls face on opposite sides of the globe. Because of a lack of opportunities, these women and girls leave their communities and move to big cities where they disappear. Often their dead bodies are found near roadside bushes. No one is charged for their murders. No institution is held accountable.
In terms of percentage, Bangladesh has a smaller Indigenous population. According to the International Work Group for Indigenous Affairs, 1.8 per cent of Bangladesh's and 4.9 per cent of Canada's population identify as Indigenous or Aboriginal based on each country's 2011 census.
Just like in Toronto, it is hard to find a restaurant that serves Indigenous food in Dhaka, the biggest city in Bangladesh. It is easy to find a burger joint, a pizzeria, Japanese, Korean and Mexican restaurants. But places serving the rice cakes or green bamboo shoots common in eateries in the Chittagong Hill Tracts remain absent from Dhaka's posh restaurant rows.
Rife with violence
Bangladesh's history with its Indigenous people has been rife with violence. In the name of development, we flooded and burned their homes, raped and killed their women, and forced them to escape to neighbouring countries. Even after signing a peace treaty with Indigenous communities in the Chittagong Hill Tracts in 1997, the Bangladeshi army still patrols their roads, streets and rice fields. The genocidal crimes committed by the Bangladeshi government in the Chittagong Hill Tracts has been more recent and direct.
In Canada, as I have learned over the last five years, the colonial definition of development has marginalized and broken Indigenous communities, torn them from their land, cultural roots, languages, and family. The First Nations, Métis, and Inuit communities continue to carry the scars.
What troubles me is how we try to hide this shameful history and its consequences. In Dhaka, Bengalis are reminded of the country's other ethnic groups mostly on days such as the International Day of World's Indigenous Peoples. Some cultural programs are held here and there, and then all is forgotten.
To some extent, I feel the same thing is done here. Today the media will run specials on National Indigenous Peoples Day. When I walk around Toronto, I won't come across a statue of an Indigenous hero or art installation representing a pre-colonial culture. Just like there is no road in Dhaka named after any of the country's Indigenous martyrs, who sacrificed their life for the independence of Bangladesh in 1971.
I have been to a couple of heritage sites in Toronto including a park in the east end which features pioneer houses. Before the pandemic, visitors could see performers dressed in costumes acting out daily life in the 19th and the early 20th centuries. I have not seen any such interactive performance art in any of Toronto's parks or heritage sites that provide a glimpse of what life used to be like for the First Nations communities of Ontario.
I feel as a newcomer that our knowledge and perception of Canada's First Nations, Métis and Inuit communities is shaped by existing colonial narratives. Without meaningful exchanges, I wonder if our understanding of this country's Indigenous Peoples will remain as incomplete and prejudiced.
---
More Stories