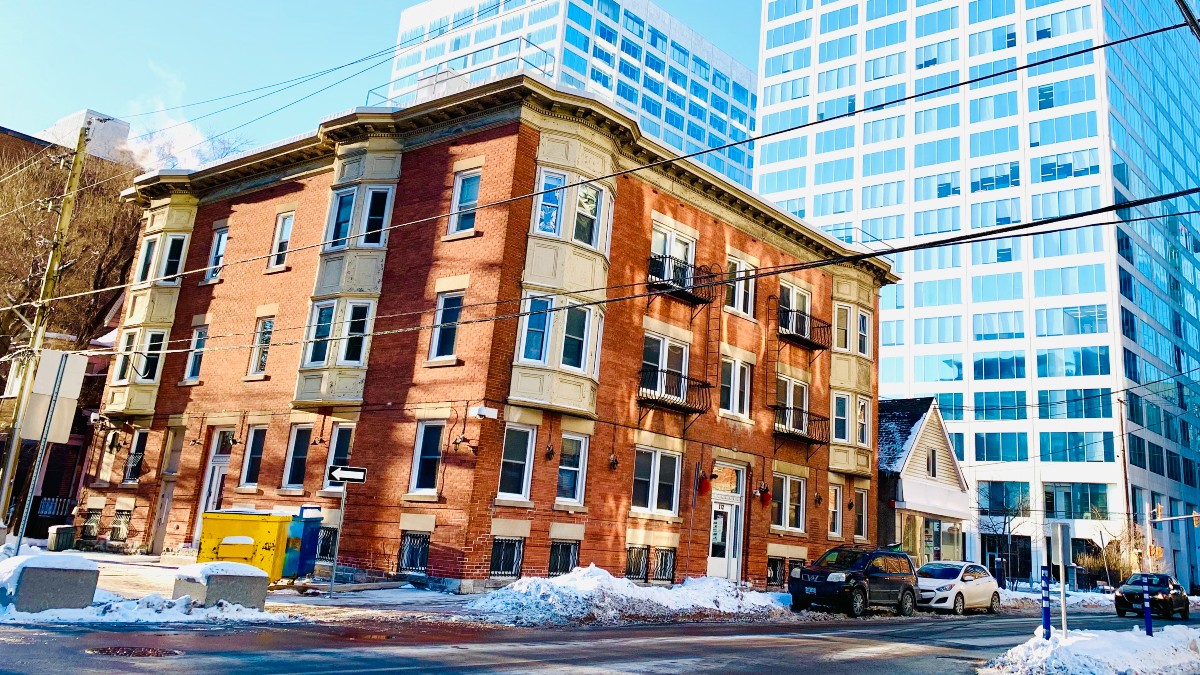 As domestic violence cases rise across the country, 71 per cent of Violence Against Women shelters and transition houses have reduced capacity to meet COVID-19 regulations, according to the a national survey conducted in 2020 by the organization Shelter Voices.
In Ottawa, Cornerstone Housing for Women has seen more than double the number of women using their emergency services since March 2020, according to Executive Director Sarah Davis. While Cornerstone Housing is for all women, and not specifically survivors of domestic violence, Davis attributes the increased demand, in part, to the rising cases of domestic violence in the city.
Types of shelters
VAW shelter/ transition house: A shelter or transition house specifically designated for women who have fled from violence or abuse.
Emergency shelter: A place for people to live temporarily in an emergency situation, also referred to as a first stage shelter.
Transition house: A temporary living space for people combatting homelessness or leaving an abusive situation. First stage transition houses offer short-term support, whereas second stage transition houses offer more long-term support.
Second-stage shelter: A more long-term support shelter for women fleeing an abusive situation, sometimes with their children, who are preparing to start a new life. Second-stage shelter's provide additional support services such as counselling, safety-planning, and safe transition housing.
"We are definitely seeing an increase in women that have experienced abuse," Davis said. "The women who are experiencing domestic abuse that aren't getting into [Violence Against Women] specific shelters, they are coming to us."
According to the Shelter Voices report, 52 per cent of women surveyed facing domestic violence reported experiencing more severe abuse during the pandemic than before.
By partnering with the city and Shepherd's of Good Hope, Cornerstone Housing has expanded their emergency shelter space to be able to house up to 120 women. Their original emergency shelter had a maximum capacity of 30 under COVID-19 public health measures.
Davis says Cornerstone has been working to meet the demands of women as they come, but it remains uncertain whether shelter support will be enough if domestic abuse cases continue to rise.
Harmony House, a second stage Violence Against Women shelter for women and their children, is currently full. They have also noted that more women are reaching out for virtual services. 
The pandemic has added another troubling dimension for women who experience abuse, beyond the issues of reduced capacity.
Diana Eisenfeld, a psychotherapist specializing in domestic abuse, explains that before COVID-19 there was more of a reprieve for women experiencing violence, when their abuser was able to leave for work, or go out with friends. This often created a bigger window for women to reach out for help or to plan an escape.
"The crisis made it hard to be at home, but it also made it really, really hard to leave," said Ray Eskritt, Executive Director at Harmony House.
Eisenfeld has been hearing less from her patients who were struggling with domestic abuse during the pandemic. She believes this could be a direct result of them being kept at home with their abuser. She has, however, been counselling women who are now experiencing violence from their adult children, while quarantining together.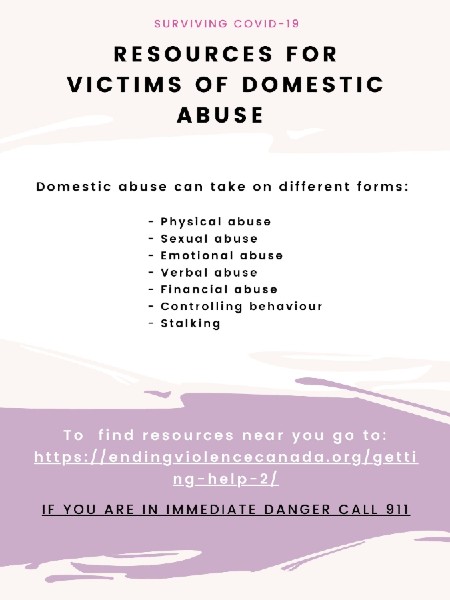 Harmony House has switched to offering their services online. For women who are being housed, Harmony House require them to quarantine in a single room, often with their children, for 14 days. Ray says COVID-19 safety measures can stop women from seeking help. 
"Not only are you isolated from your other family and friends, but you're isolated from the rest of the world. So, some women are choosing to stay home and bare the brunt of violence," said Eskritt.
The lack of in-person resources can also contribute to the feeling of isolation. Survey results noted a significant increase in the mental-health crisis facing survivors as a result of increased abuse, pandemic isolation and reduced access to resources. 
"Trauma is healed through connection and community, and you can't heal trauma in isolation," said Eskritt.
Both Davis and Eskritt have noticed this trend with the women they help, some of whom are resorting to drug and alcohol abuse.
In 2019, the turn-away rate for violence against women and transition shelters was 78.8 per cent because of a lack of available space.
"We were failing these women before, and COVID-19 has only exacerbated the problem," says Eskritt.
Davis says she is grateful for the city's support in the expansion of Cornerstone's emergency shelter, but agrees more support is needed.    
Experts urge women who are experiencing abuse to reach out, as there are services available online and people to speak with who will give them options and access to resources. 
---
More Stories