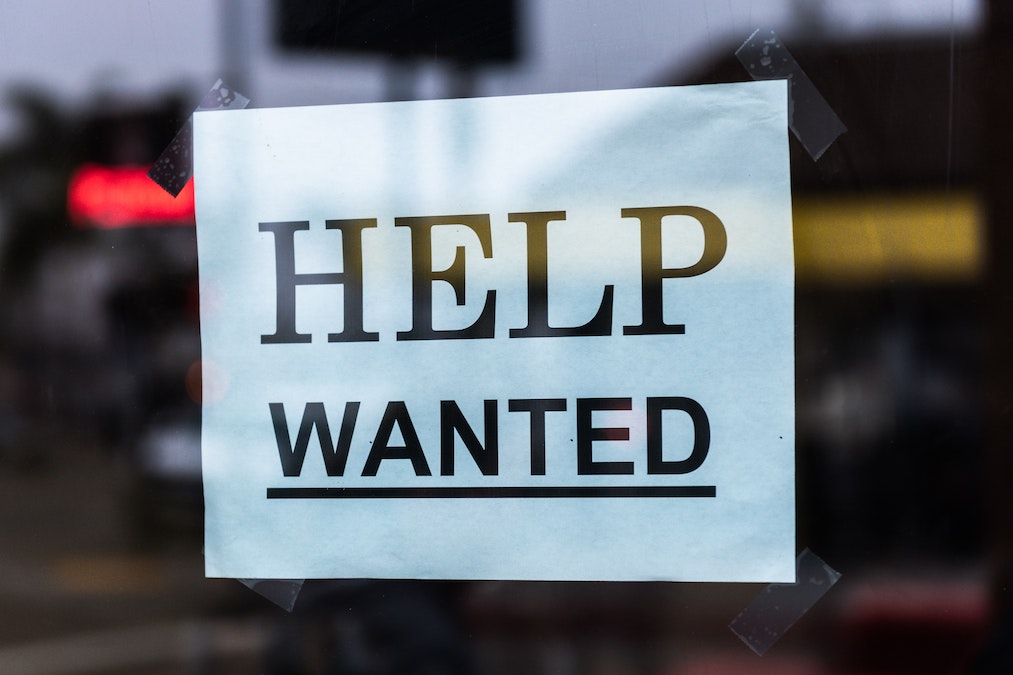 The repercussions of a global pandemic have left many employees unsatisfied with their workplaces. And, in the province of Quebec, that is leaving thousands of jobs going unfilled.
For example, Global News recently reported that the province is experiencing a massive labour shortage in the retail trade. More than 20,000 vacancies need to be filled according to the Quebec Retail Council director general. And that's just one sector of the economy.
The shortage prompted the Quebec government to recently set aside $3.9 billion to help employers in six priority sectors fill some 170,000 jobs. The six sectors are health care, education, child care, information technology and construction.
"It's not that I don't want to work," said Dhinu Kanapathypilai, a part-time employee at a go kart arcade in Montreal. "It's more that I feel like my job doesn't understand my needs, especially during a pandemic. I know it's just an arcade place, but I feel like any job just gives you the bare minimum."
Before the pandemic, the Institut de la statistique du Québec says, the province had some of the lowest unemployment rates in Canada with an employment rate of 96.9 per cent and an unemployment rate of 5.3 per cent. Today, even though there are jobs waiting, the province has an unemployment rate of 7.2 per cent, that means more than 100,000 additional people are not working this year (2021) compared to 2019.
"I feel so burnt out after an eight-hour shift and before the pandemic I was working full-time and never felt this way," said Kanapathypilai.
Post-pandemic blues are a real thing, according to the World Health Organization it is normal for individuals to be suffering from pandemic fatigue. Some of the most prominent symptoms include feeling unmotivated and emotionally spent 
"Surely feeling drained after nearly spending a year locked away would make anyone feel unmotivated," said Anil Bhardwaj, the owner of a UPS store in Montreal, "but it's more than that." 
"We need to give them incentive to work. At the beginning of the summer no one wanted to work for minimum wage, so I upped my pay."

Anil Bhardwaj, the owner of a UPS store in Montreal
This lack of motivation may be fuelling a labour shortage, but there is likely more to it. A study reported by the Human Resources Director website states that many individuals were not returning to work because they because of the supports provided by the now cancelled Canadian Response Benefit. 
"We need to give them incentive to work," said Bhardwaj, "at the beginning of the summer no one wanted to work for minimum wage, so I upped my pay."
Bhardwaj saw that no one was coming to work for him for minimum wage when he posted an open position. He increased the offer by $1 an hour and was successful in recruiting an employee. "People are feeling stressed and don't want to work while a deadly virus is around and I get that," said Bhardwaj. He understood people's fears and in return offered better pay. "I don't think better pay compensates for their worries, but I believe it makes working seem more worth it," he adds.
Michael O'Leary, senior vice president of appropriations for eastern Canada at the Robert Half recruitment agency says "people like money, people love, you know great careers, but they are (also) looking for a great brand employer, somebody that's going to take care of their career and somebody that is going to take care of them."
O'Leary explained that we are still seeing the early impacts of the pandemic on the employee and employer market.
"Look at it in two spheres right. You know the employers and the employees. Nowadays you know the pendulum has swung towards the employees," he said.
According to a study done at ML6 search + Talent advisory in 2021, money is the fourth biggest priority for many candidates; job stability, growth and development opportunities, as well as meaningful and challenging work are the top three.
While Quebec is struggling through a worker shortage, the tides can turn. "I know it won't be like this forever," said Kanapathypilai, "I'm pretty confident I will get my drive back and hopefully employers will recognize the struggles workers are facing during COVID."
---
More Stories