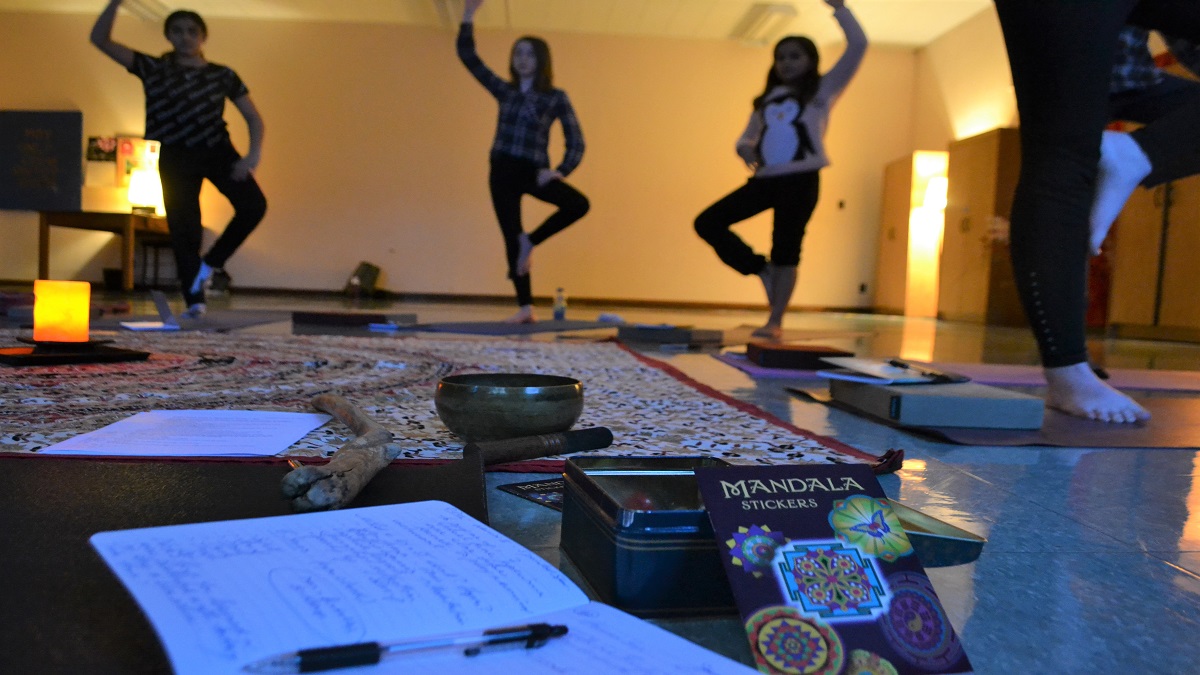 Afternoon sun filters through stained-glass windows, casting a whimsical light across the floor. Colourful yoga mats circle a vibrant tapestry in the centre of the cavernous room. Each mat is occupied by a young girl lying flat on her back, eyes scrunched shut in concentration, giggles occasionally breaking the silence.
Standing barefoot in the middle of the tapestry is 64-year-old Maureen Fallis, founder and director of Surround Circle Yoga, which operates out of the hall of Southminster United Church, in Ottawa South.
Waving a stick above each girl's mat, Fallis begins the class with some meditative magic.
"With my magic wand, I wish for each of you peace, love, light and all good things," she said.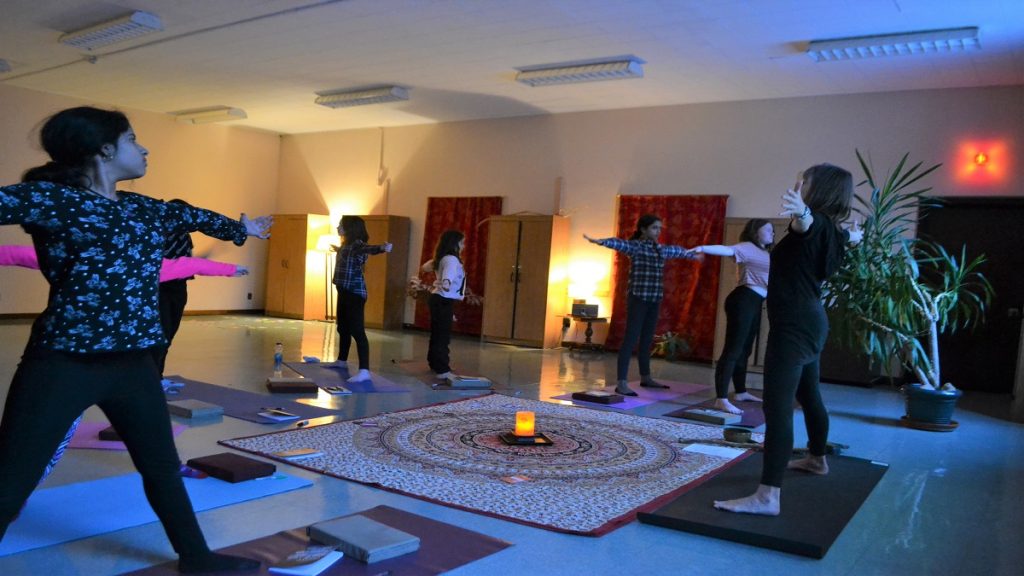 While figures aren't readily available for Canada, the popularity of yoga among children in the United States is skyrocketing, with 8.4 per cent of youth aged four to 17 practicing yoga in 2017, more than double the 3.1 per cent taking part in 2012, according to a 2018 report by the U.S. National Center for Health Statistics.
In today's hustle-and-bustle society, children are often racing to keep up with busy parents and lofty expectations.
"We live in a society where there is a lot of pressure on our kids… and it's important that we're giving children the tools so they're feeling confident in their own mind, body and spirit," said Amanda DeGrace, founder of Little Lotus Yoga, which offers classes for children at various locations across Ottawa.
For DeGrace, yoga is the perfect way to teach children these tools.
This notion is gaining traction in Ottawa, where yoga classes for kids are popping up throughout the city.
Surround Circle Yoga recently launched a 12-week program for girls aged 10-13 that goes beyond the physical practice of yoga, nurturing the mental and emotional body through self-reflection and meditative breathing techniques.
"There's an opportunity for kids to experience things beyond what they would normally be asked to do at school. Hopefully they'll grow and appreciate what it is to be quiet and peaceful and learn to ask questions that I might have been afraid to ask when I was a young girl," said Fallis.
Little Lotus Yoga offers classes for kids as young as two years old in community centres throughout the city.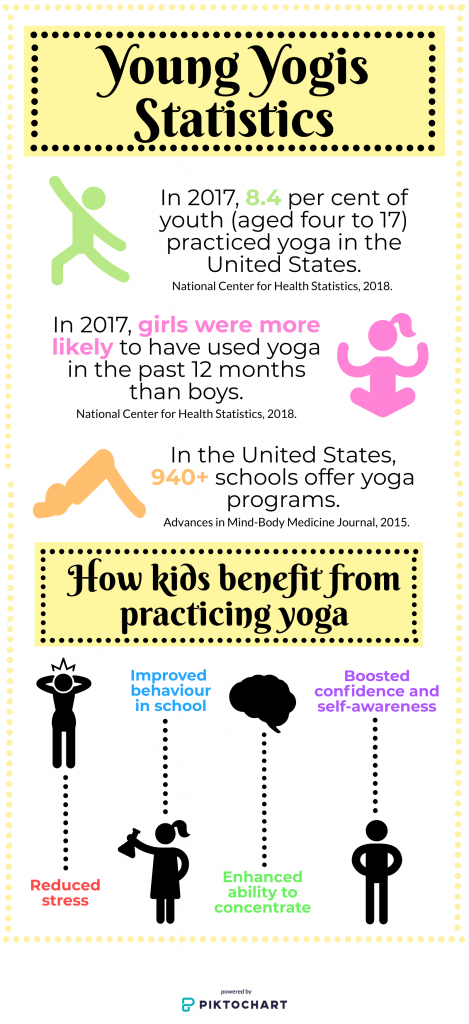 Their classes approach the practice in a holistic manner, focusing not only on asana (the physical poses), but also on pranayama.
"Pranayama is the breathing, mindfulness and meditation, as well as taking yoga off the mat. Bringing the yoga philosophy and lifestyle into our classes is really important to us," said DeGrace.
Children practicing yoga are sure to learn more beyond the ability to master child's pose.
"Yoga teaches children techniques to become more flexible, strong and balanced, but it also teaches them to identify and regulate their own energy and emotions," said Jenn Stow, who has been teaching kids' yoga for over a decade. "When taught in a group, it can teach important social skills including listening, compassion towards others and patience."
"Children who practice yoga regularly are more resilient, better able to manage stress and can be more focused in school and sports… they learn that when things happen to them in yoga, school, or their lives, they're in control of how they react."
The benefits of practicing yoga can even follow children into the classroom, according to a 2015 study published in the Journal of Evidence-Based Complementary and Alternative Medicine.
It found that children practicing yoga weekly for 10 weeks showed a significant decrease in cortisol levels (hormonal indication of stress) and improvements in students' behaviour.
"We're starting to see a shift throughout Canada, even worldwide, where mindfulness and yoga… are becoming more prevalent in schools," said DeGrace.
As the class winds down, a comforting silence blankets the room. Rolling up her bright purple yoga mat, leaning over to the child sitting next to her, a little girl whispers that she can't wait for next week's class.
---
More Stories