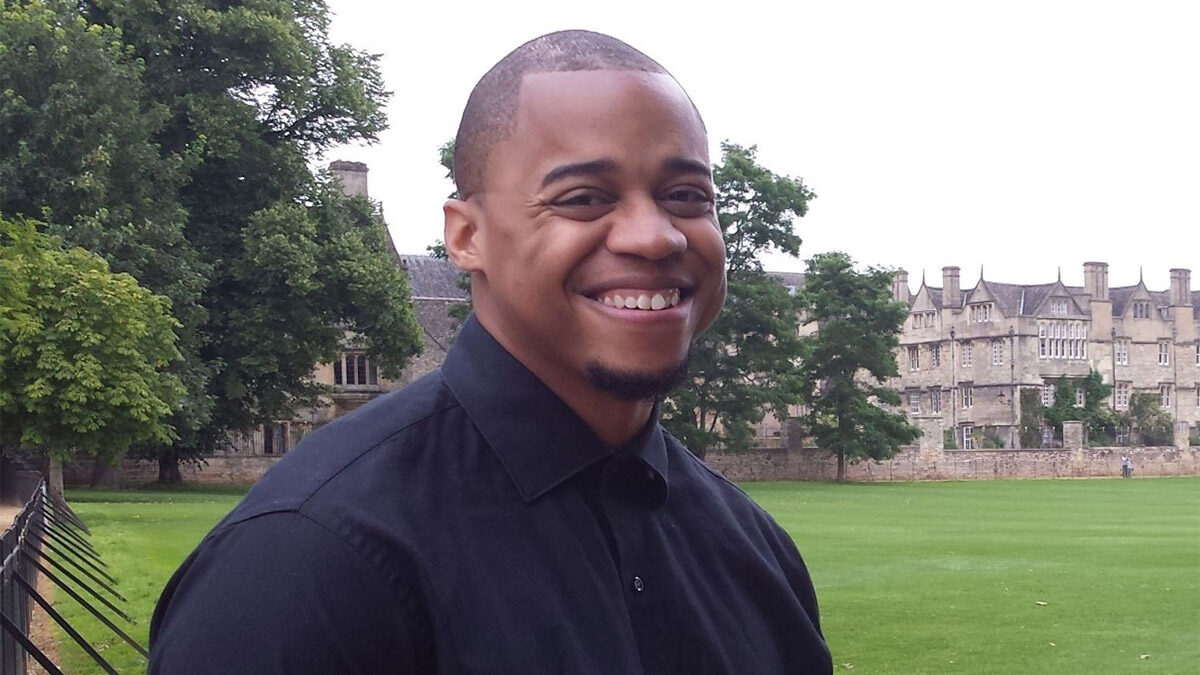 When Dr. Clyde Ledbetter moved from Philadelphia to Ottawa in 2017, one of his first goals was to get in touch with the local Black community. Ledbetter "didn't know a soul" in the city, but wanted to use his background as an African-American studies professor to connect with people who shared his culture.
In 2018, Ledbetter started teaching African history classes at Jaku Konbit, a non-profit that promotes African culture through community programs. In 2020, he was asked to take over as the manager of its youth mentorship program.
"We have students from the Caribbean, students that were born here, students from all over Africa," said Ledbetter. "What they all have in common is that they're in Ottawa and they're experiencing what it means to be Black here."
Jaku Konbit's mentorship program connects high school and post-secondary enrolled Black youth with mentors in the African-Caribbean community. The program provides Black speakers, history classes, networking and tutoring services.
"It comes with opportunities and challenges," said Ledbetter. "You get to interact with not only the diversity within the African world, but also the multiculturalism within the city."
With roughly 30 mentees and 20 mentors, Ledbetter said he expects the program will see rapid changes in the coming year. Currently, Jaku Konbit is streamlining mentees into subgroups based on their career goals, such as health sciences, business and industrial arts. Ledbetter said he plans to implement leadership from university students and professionals in the field.
"We have young people that are falling out of the school system, that are getting into behaviours that won't be good for them or their families," Ledbetter said. "It's those youth that I want to reach out to… finding and keeping them is a challenge, but it's a beautiful challenge."
The mentees aren't the only ones benefiting from the program. Robin Browne, who has mentored for more than a year, is the co-founder of the 613-819 hub of the Federal Black Employee Caucus. He co-ordinates volunteer efforts in Ottawa-Gatineau to address anti-Black systemic racism, such as issues in education, criminal justice, and immigration.
As a mentor, Browne said he sees first-hand how "the system can work against" racialized people in vulnerable communities. Browne said his mentee, who he calls weekly, has turned to him for support when applying for refugee status after moving from Rwanda. Browne said he helped him find a new immigration lawyer.
"There's power in having a strong network and sharing it," Browne said. "I don't have all the answers, but when I help him solve a problem. … That's when it's really satisfying."
Programs for racialized youth are a key part of the City of Ottawa's strategy against anti-racism. The City's Anti-Racism Secretariat released a report in September on community recommendations to dismantle systemic barriers. The report identified the results of a public survey with residents and local stakeholders, with youth development emerging as a key theme.
We have students from the Caribbean, students that were born here, students that are from all over Africa. What they all have in common is that they're in Ottawa and they're experiencing what it means to be Black here.

Dr. Clyde Ledbetter, professor of African-American studies and Jaku Konbit's mentorship program manager
One recommendation from the report is to expand programs like those focusing on youth professional development in the African, Caribbean, and Black community. Jacklyn St-Laurent, a member of the Anti-Racism Advisory Table which provided consultations to the secretariat, said that mentorship opportunities like the Jaku Konbit program can give Black youth "a place where it feels like home."
"[These programs] mean that we are transforming our narrative," said St-Laurent, who is also a member of the Ottawa Black Mental Health Coalition. "We're creating better futures for our kids… we're rising up and marching for peace, respect, and equality."
Jaku Konbit's mentorship program will be complemented by an oncoming sister program specific to vulnerable youth. The Youth Mentoring Youth program will pair Black mentors with Black youth transitioning out of care from the Children's Aid Society of Ottawa.
The mentorship programs will see expansions in 2022, with Youth Mentoring Youth currently entering its pilot stage and looking to set an official launch date early next year. Both programs are actively recruiting new mentors and mentees.
"Through connection, that's the beauty of mentorship," Browne said. "It's part of the power of the program –– you're not on your own."
---
More Stories