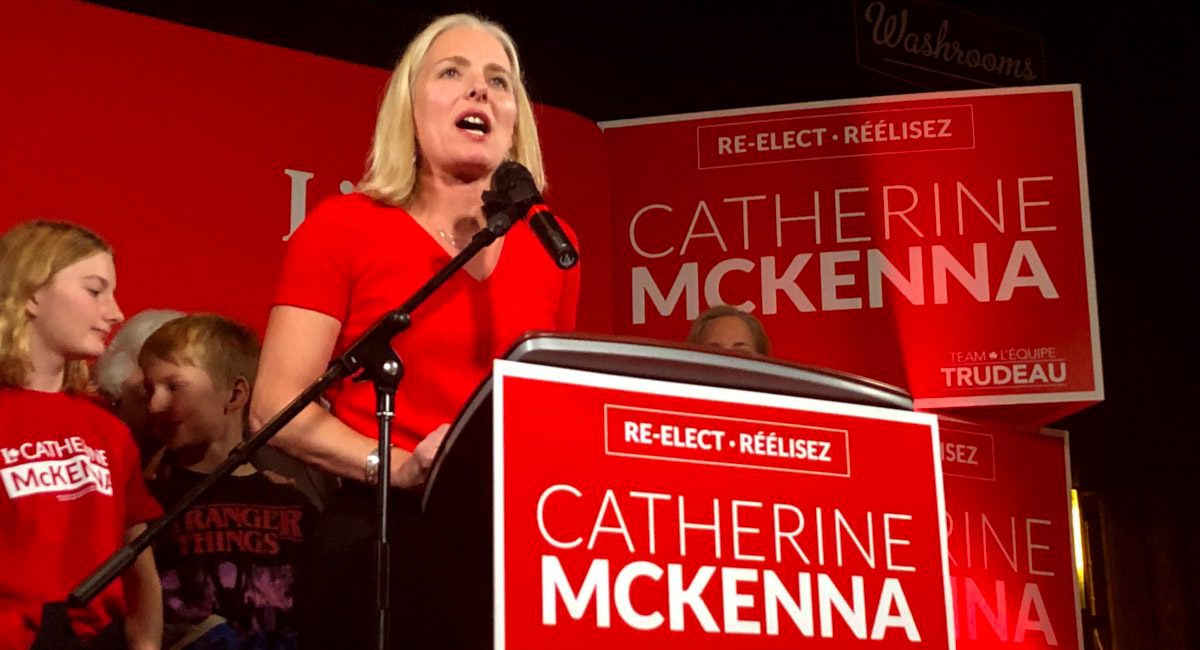 For Ottawa Centre MP and federal Minister of Infrastructure and Communities Catherine McKenna, the verbal assault that took place at her Centretown constituency office last week is only the latest in a series of ugly, misogynistic attacks directed against her in recent years.
On the morning of Aug. 6, a man approached the Liberal MP's Catherine Street headquarters saying he wanted to speak to the minister. When informed by a staffer that the office was closed because of COVID-19, the assailant — who filmed the video himself and later posted it on social media — launched into a profane tirade, calling the former environment minister a "c—t."
If the language rings a bell, think back to Oct. 24, when the same slur was discovered spraypainted on McKenna's campaign office. The act of vandalism was committed days after the 49-year-old lawyer was returned to office in the 2019 federal election.
The RCMP is investigating the graffiti incident and the Ottawa Police Service hate crime unit is looking into last week's incident.
But McKenna's offices are not the only sites of such attacks. The minister has also received considerable abuse over social media, where many of her posts are met with hateful responses.
Take May 25 as a recent example. In the spirit of "Bike to Work Day," McKenna tweeted a photo of herself riding a bicycle, a seemingly innocuous post that was met with a wave of disparaging replies concerning the MP's clothing: a dress and heels.
Again, this is not new for McKenna. Nor is it solely the work of anonymous internet trolls, videographers and vandals.
On Sept. 19, 2017, former Conservative MP Gerry Ritz referred to McKenna — then serving as the federal environment minister — as "Climate Barbie" on Twitter, a moniker initially coined by Rebel Media when McKenna first stepped into the cabinet role in 2015.
Facing criticism from allies and opponents alike, Ritz — Canada's agriculture minister from 2007 to 2015 — eventually deleted the tweet and apologized, but not before McKenna addressed the threat that such comments pose to women's representation in Canadian politics.
"Do you use that sexist language about your daughter, mother, sister?" she wrote in reply. "We need more women in politics. Your sexist comments won't stop us."
In spite of Ritz's apology, asserting that the word Barbie "is not reflective of the role the Minister plays," McKenna's critics have latched onto the term on social media and in real-life altercations.
In September, McKenna said she was walking outside a movie theatre with her kids when she was berated by a passing driver, reportedly yelling "F— you, climate Barbie" from his car. In light of such incidents — which McKenna has said prompted fears for her own safety and that of her family — the minister now requires extra security for certain events.
In her former role as environment minister, McKenna attributed the attacks to partly to polarization over the government's approach to climate change, including a federal carbon tax designed to put a price on pollution.
But the latest incident indicates the animosity doesn't hinge on the federal portfolio she holds. It's because she's a woman.
"It's systemic, and it's ingrained in our society," said Sharmila Setaram of Equal Voice, a multi-partisan organization that advocates for equal representation of women in all levels of government. "They're attacked because of their gender."
While public criticism is inevitable for any politician, Setaram said that attackers tend to treat men and women differently.
"For men, they may say, 'I don't like your policy XYZ,' maybe some rude words," she said. "(But for women) they are using language that is sexist and derogatory, and they're actually escalating."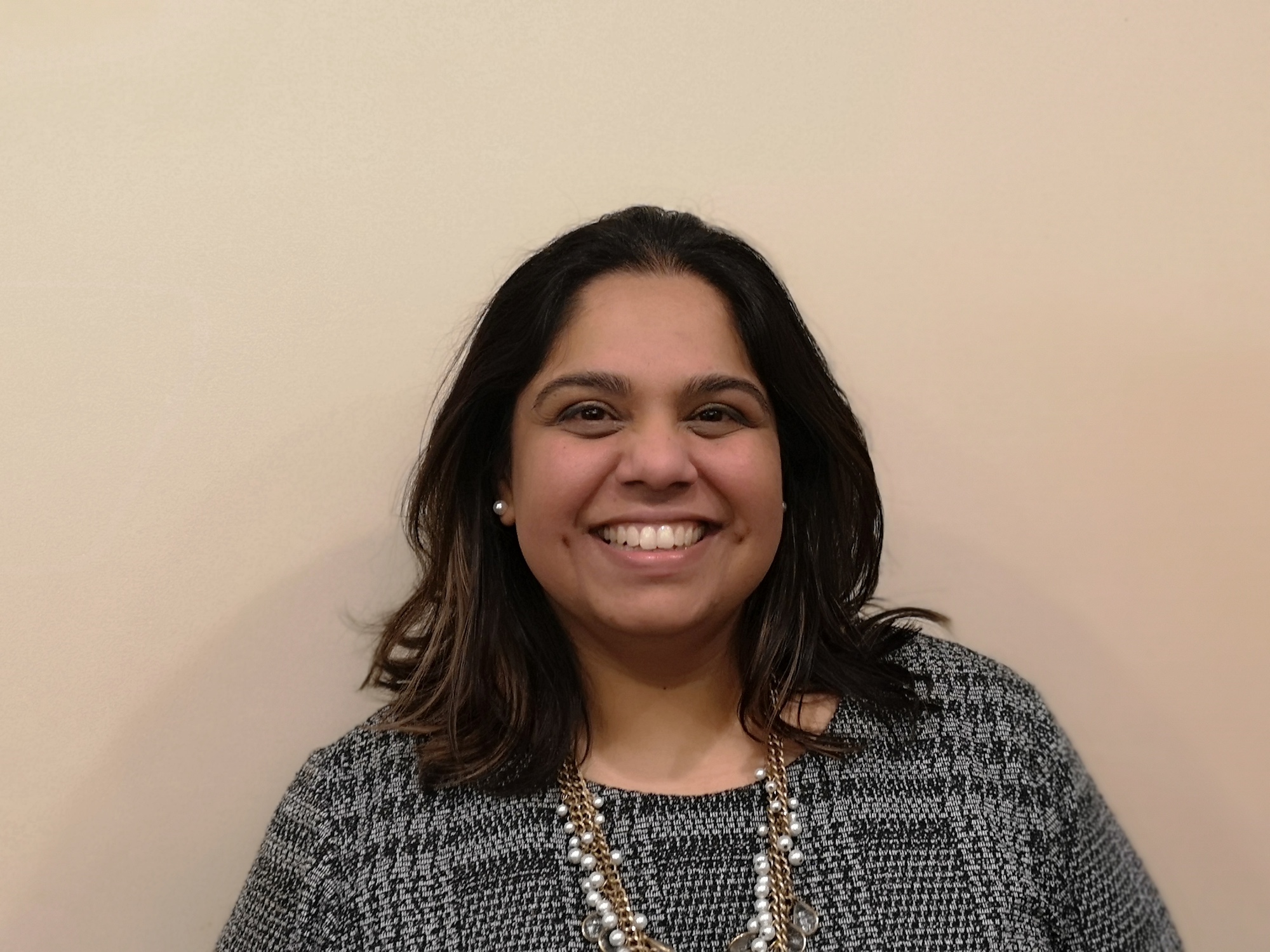 The escalation has been clear this past week, with similar attacks levelled against other female politicians.
After appearing on CFRA radio to speak out against harassment faced by female politicians — including last week's verbal assault at McKenna's office — Nepean MPP Lisa MacLeod reportedly received "threatening emails." A "mischievous incident" involving the Progressive Conservative MPP's personal vehicle also took place.
"We need to call on all of our elected officials to take action, to work across party lines, to come together and call out this behaviour," Setaram said.
MacLeod, who is also Ontario's heritage, sport, tourism and culture minister, is currently under police protection.
City of Ottawa Innes Coun. Laura Dudas was also a target on Aug. 6 around midnight, when a rock was thrown through the living room window of her east-end Ottawa home. She suspects her gender played a role in the attack.
"While I cannot speak to the motivations of the person behind this disturbing act, it comes as the latest in a string of acts targeting my role as a woman in politics," Dudas said in an online statement.
In spite of repeated harassment, McKenna continues to speak out against gendered attacks and expressed support for her colleagues facing similar abuse.
But Setaram said it's also up to the public — along with politicians — to put a stop to these attacks.
"We're not going to let people scare us away from these positions," she said. "We're going to demand that the protections and whatever changes need to take place in the system and the structure happen."
While Setaram said she recognizes the difficulties of uprooting sexism in politics, she said that she is hopeful about the future and confident in female politicians' ability to create change.
---
More Stories