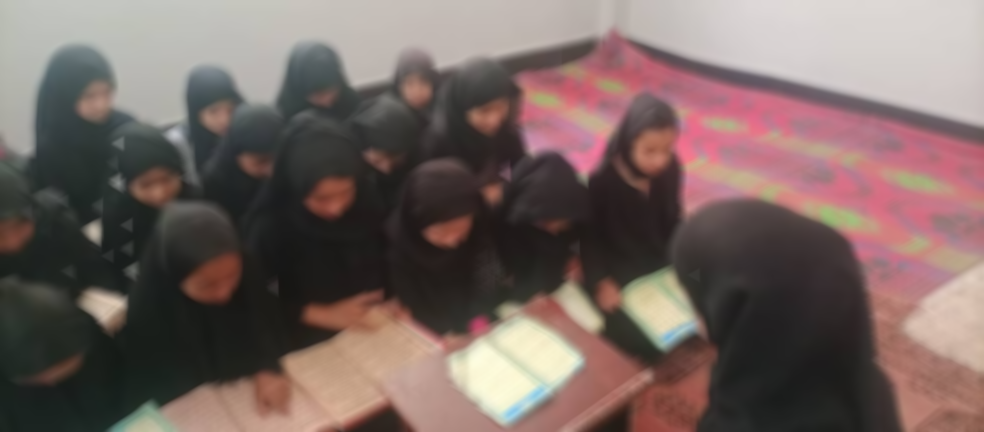 Hakim Nazem describes the past few days as the "hardest days" of his life in Canada.
Like many Afghan Canadians, he's glued to his phone. He can't sleep. He stays awake at night.
He is waiting to talk with family and friends in Kabul, Afghanistan, after the Taliban took control of the capital on Aug. 15, occupying the presidential palace almost 20 years after the terrorist organization was toppled by the U.S. military.
Nazem, who was born and raised in Kabul, and who left 32 years ago before settling in Vancouver, says hundreds of people have been reaching out to him following the past few weeks of chaos in his home country.
What's incredibly heartbreaking though, says Nazem, is the fact that his 'hands are tied'.
Despite his round-the-clock effort, he says he is still unable to do much other than advocate for family thousands of miles of away who have so far been unable to find their way out of their now Taliban-controlled homeland.
"I can't sleep. … I have to stay awake at night to talk to people because it's an 11 and a half hour time difference," he said. "It's very difficult, (my family) doesn't know what will happen. I want to evacuate at least some of my family members who might be in immediate danger, however, I have no options."
Kabul's international airport has closed to most commercial flights. Passport offices have shut down. Embassies have suspended operations and Canada and the U.S. have evacuated personnel.
Those who remain, says Nazem, are the locals — people who can be in imminent danger if they worked for, or were affiliated with Americans, Canadians, international aid agencies, the Afghan government, military, or media.
"Anybody that worked for the government or had anything to do with government affairs, their lives are in danger," says Yasna Walizada.
Since the start of the crisis, when the Taliban began to take control of parts of Afghanistan in July, Walizada has been in constant communication with relatives and friends. She says a number of her contacts, including her uncle, have worked for the Afghan government or military — something which has forced them into hiding.
The Taliban has already started to go door to door to look for government employees and, Walizada says, her cousin has evidence of a Taliban "hit list," which she has heard has her uncle's name on it.
"You hear that and you're like, really?" says Walizada, her voice cracking. "You feel helpless. You're like, what the hell. Every human right is being stepped upon in Afghanistan, (and) nobody wants to help. Nobody wants to walk in and intervene."
The plight of women and girls
She says that, along with Afghan leaders and officials, women have uniquely been targeted by the Taliban in the past few weeks in ways that are comparable to their imposition of Sharia Law which, among other things prevents the education of women and autonomy of the person.
As a result, women and girls are preparing themselves for the worst, says Walizada.
"This is not something new, they did this in 1996 when they had taken over," says Walizada. "My friend's cousins were saying that they have poison at home and if the Taliban walks in to get them, they would rather have the poison than fall in the hands of these terrorists. That's the situation."
A woman, who for the purpose of this article will be called Amira, is an Afghan Canadian who has asked that her real name not be shared for fear that her family might be targeted.
While on the phone with her family, most of whom are still in Kandahar, she was told that a neighbour of her grandparents had three of their five teenage daughters forcibly taken from them by the Taliban. She says they don't know where they are.
"Some of them are married off. Some of them are being trafficked," says Amira. "It's so difficult when you're having your little 12-year-old or your 13-year-old, your teenagers, young teenagers, taken away. It's really difficult to understand. … I cannot put it into words."
Serena, who does not want her last name shared for fear of repercussions for her family, is an Afghan Canadian who was born in Canada. She has several siblings still in Kabul. Her sister, who runs a private education program for girls with her brothers, has five daughters between nine and 25. Serena says she is "absolutely terrified" for them.
"She called me and she's like, help your nieces. Don't care about me. Get my daughters out because I can't lose them. I can't lose them like this," says Serena. "The fear is real, it's devastating. Every time I talk to my sister, I feel defeated because I don't know what I can do to help her."
Although Serena has been working on bringing her family to Canada, she says everything is moving incredibly slowly, particularly with Parliament dissolved for a federal election on Sept. 20.
She says she has started to feel an incredible sense of guilt for not being able to help her relatives.
"It's a very difficult time right now," says Serena, breaking into tears. "It's overwhelming thinking about it because I feel like I'm here, I'm privileged, and I'm having privilege guilt… (But) I'm so thankful that I've been raised back in Canada, I have this platform and I have the support, so we can speak up about it."
Walizada says she has personally felt "useless", particularly because some of the international community has remained silent on this issue.
"Not only do we feel helpless, but we just feel torn apart because you watch your motherland, get torn down, you watch it burn. And you can't do anything," says Walizada in a shaking voice. "We feel useless, although I've been part of the organizations holding protests, try(ing) to call up the government."
Last week, Justin Trudeau and the former Immigration Minister Marco Mendicino, said Canada to welcome 20,000 Afghan refugees to Canada through an expanding resettlement program.
The move, praised by some, concerned others, such as Amira, who says that the move comes a bit late­­ after Kabul fell to the Taliban.
"It's very disappointing to see that. … Three weeks, we've been witnessing crimes, human rights violations … And when finally, they captured Kabul, now we're speaking about it. It is very devastating," says Amira. "The thing is that you cannot resettle the whole country. You need to have a permanent solution that will work."
Afghan Canadian and lead consultant at Olympia Immigration, a consultant agency on immigration applications, Sheba Yusufzai, said she believes the government's resettlement plan Is not done too late, but she added, 20,000 people is not close to enough.
The population of Afghanistan is about 38 million, only 0.05 per cent of the population will have the opportunity to resettle in Canada.
"I'm hoping that the government will step up, increase that number. I'm hoping that there will be more on the ground assistance. I'm hoping there will be more aid in terms of food and shelter and medical equipment, and medical personnel. I'm hoping there would be more of that," she says.
Yusufzai is part of an advocacy team who created the Canadian Campaign for Afghan Peace, that aims to put pressure on the federal government to do more to support Afghans and Afghanistan.
Yusufzai said that since Canada's resettlement announcement, she has received dozens, even hundreds of calls.
"(People are) begging, asking me if I can help them, if I can show them how to apply, and if I can apply for them. It's been really overwhelming. … I've actually been giving out free consults, and I'm happy to," says Yusufzai, who fled Afghanistan in 1992 with her family.
"I was actually just on another call. I was doing a free consultation and somebody told me that his family is stuck in their own house, they can't even go out to get bread from a bakery because they worked with American troops."
On Aug. 28, in Toronto, the Afghan Canadian community will gather to make their voices heard at City Hall from 3 p.m. to 7 p.m, says Walizada. They encourage everyone, including non-Afghan Canadians, to come out in support.
"We (also) ask all of our non-Afghan friends and colleagues and relatives, just be a little bit light on the Afghan community. Just stand there as an ally and just hear us out because it's a very hard time. I'm at work right now and I'm telling you, every hour, or every few hours, I'm bawling my eyes out in my office. I can't concentrate. It's like you can't run your regular life here knowing that back home is burning."
---
More Stories