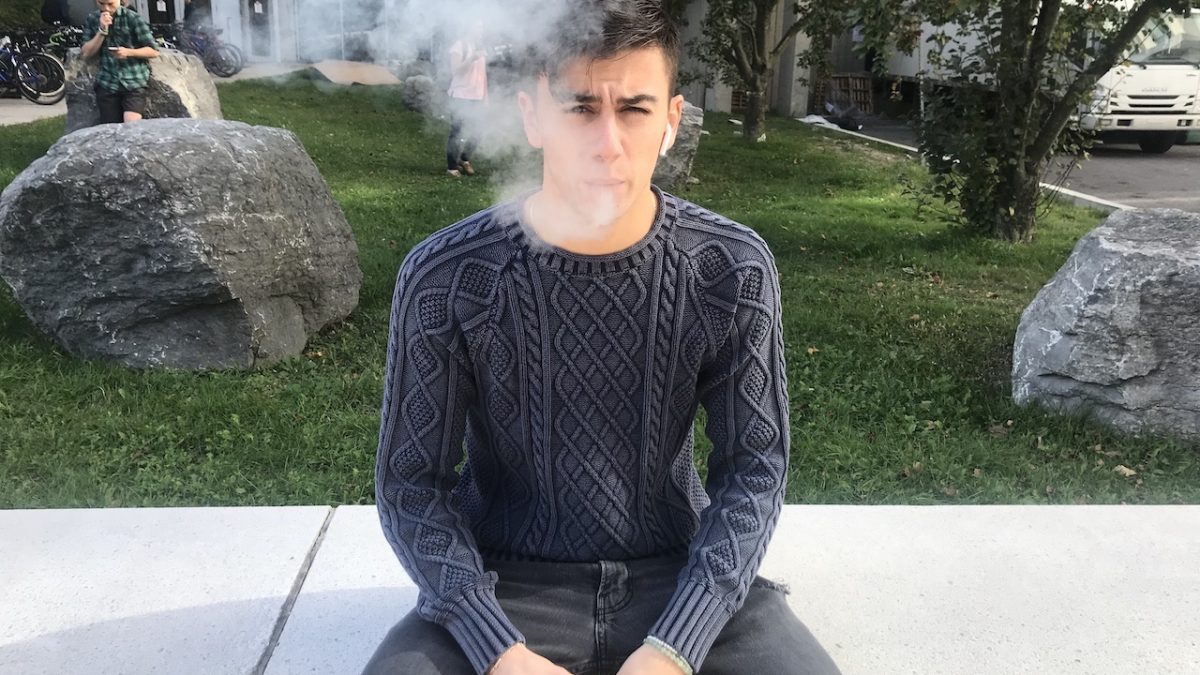 Responding to recent reports of vape-related lung illnesses and deaths in the U.S. and Canada, Carleton University' s policies on vaping will continue to align with government regulations and won't — at least for now — include the kind of campus-wide prohibition being implemented by other universities and colleges.
Carleton's director of environmental health and safety, Nancy Delcellier, said the university's smoking policy was amended in 2018 to address cannabis and vaping consumption on school property. She said the policy will continue to evolve as the federal government investigates the issue further.
Current policy prohibits vaping in all buildings, residences and garages on campus, as well as within 10 metres of any entrance, exit, window or air intake vent. But elsewhere at Carleton, students, staff and faculty are free to vape.
"If the Canadian government or the Ontario Government were to enact such a ban, Carleton would, of course, follow suit," said Delcellier. "In the meantime, we are following the broader public and scientific discussion, as we wish to ensure a safe place for our students and staff to live, study and play."
Carleton has implemented some programs to reduce vaping and inform their students possible dangers, other campuses in Ontario are now smoke-free including Queen's University and McMaster University.
Ottawa's St. Paul University and Algonquin College went smoke-free last year, moves made to ensure the health of staff and students.
"While there has been some discussion over the years, I am unaware of any current intent of (Carleton) becoming a smoke-free campus," said Delcellier.
Since the first vaping-related death was reported on Aug. 23, the U.S. Centers for Disease Control and Prevention has reported more than 500 cases of vaping-related illnesses and nine deaths in the U.S.
In Canada, the first report of a vaping-related illness was disclosed in London, Ont. A teenage vaper was initially put on life-support, but has now been released and is in recovery.
Andrew Stevens, a third-year health science student at Carleton who has been vaping for three years, said he is regretting his decision to start now that various reports have linked vaping to health problems.
"The scary part is that you can vape way more than you can smoke a cigarette," said Stevens. "With a vape you can smoke all the time, which I guess is why I see way more people on campus smoking vapes than cigarettes."
Stevens began smoking cigarettes four years ago and moved to vaping because of the better taste and convenience. He now vapes every day.
"I wasn't addicted to cigarettes, but I was definitely addicted to vaping," he said. "With cigarettes, people didn't realize the health effects until much later down the road, almost at a point where it was too late to do anything. This (vaping) could be even worse, and it's sad because it really shouldn't be a shock to anyone."
Even Kevin Burns, the former CEO of Juul, a popular e-cigarette company, recently condemned vaping during an interview with CBS, telling non-smokers: "Don't vape. Don't use Juul. You're not our target consumer."
This comes after a backlash against the product, which was originally intended as a transition tool from cigarette smoking to a healthier and safer alternative. Instead, the wide range of fruity flavors and accessibility has encouraged many people who have never smoked — especially youth — to pick up the habit.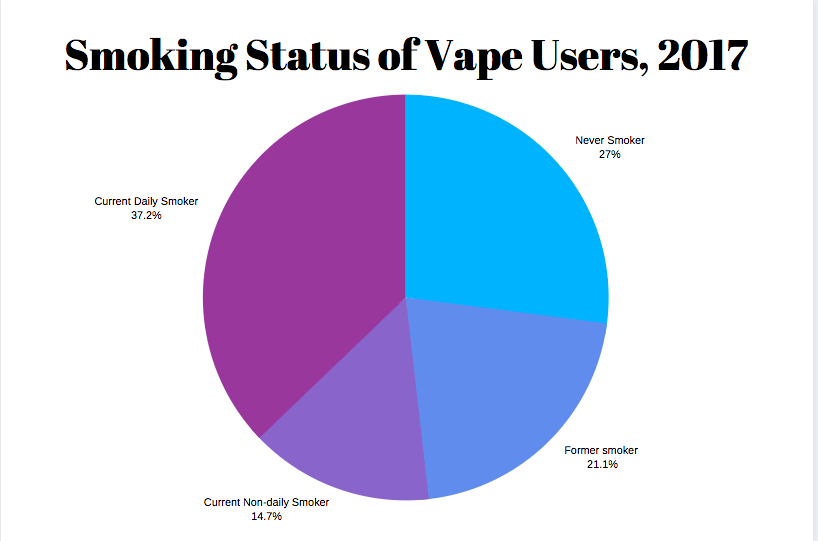 Jason Hart, the manager of VapeKing, a popular vape store near the Carleton campus, had similar opinions when discussing the increase in youth vaping.
According to Hart, the majority of his customers are students between the ages of 19 and 24.
"I hope that kids are smart enough not to pick up smoking or vaping in general," said Hart. "I want to see these high levels of nicotine come off the shelf — there's no need for it. It kills me when I see kids buying it."
Although Carleton has chosen to continue to allow vaping until further research is done, the university does offer students support to help them quit the habit.
"The Mental Health and Well-Being programs under the Vice-President Students and Enrolment have developed a strong framework to address substance use," said Delcellier. "In addition, Health and Counselling Services have programs for assisting students with smoking cessation."
In terms of advice for students who are vaping, Delcellier says, "I urge students to apply their critical knowledge and thinking and research the subject fully. Only once they are aware of all of the issues should they decide whether to vape."
---
More Stories