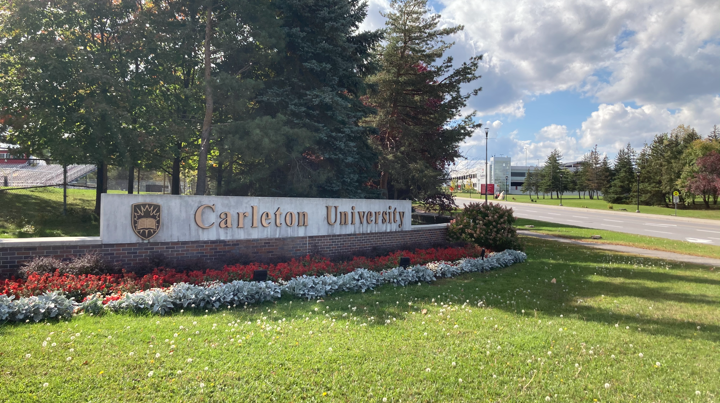 Carleton University joins Queen's, uOttawa, Western and University of Toronto in mandating COVID-19 vaccinations for all staff and students returning to campus this fall.
"In order to be granted full access to campus, all members of the Carleton community — including all students, faculty, and staff — will be required to have received a full course of a Health Canada or World Health Organization approved vaccine, for at least 14 days," wrote Suzanne Blanchard, Carleton University's COVID-19 Lead in an Aug. 12 email statement.
This is a change from the university's previous position, which only required those participating in high-risk activities to be vaccinated, including living in residence, or participating in varsity athletics and music performance classes.
It will also be mandatory for all faculty, staff and students at the university to declare their vaccination status.
Those unable to receive the vaccine for medical reasons, or other grounds recognized by the Ontario Human Rights Code, can request an exemption, but they will be required to undergo rapid testing to be temporarily allowed access to the campus.
"These measures are in line with public health recommendations and consistent with policies being implemented by a growing number of Ontario universities including Toronto, Ottawa and Waterloo," the statement says.
The university continues to encourage everyone to get the COVID-19 vaccines to ensure a safe return to in-person programming. Vaccination clinics will be held on campus from mid-August through October.
Existing health and safety procedures such as mask requirements, physical distancing, screening, and enhanced cleaning will remain in place.
On Aug. 6, the Council of Ontario Universities (COU) and Colleges Ontario called on the government to provide a province-wide policy, requiring all postsecondary students, staff, and faculty to be vaccinated.
"We know that ensuring high rates of vaccination will be essential to protect public health and reopening the economy – including our campuses – this fall," reads the statement.
Ontario Premier Doug Ford made it clear in a July 15 press conference that the province will not mandate vaccines.
"I'm not in favour of a mandatory certification and neither, by the way, is the chief medical officer," he says.
As of Aug. 12, 59 per cent of 18 to 29-year-olds in Ottawa are fully vaccinated, according to Ottawa Public Health. Compared to the rest of the city's population, this age group is the least vaccinated.
Algonquin College still stands on their current position, saying it will encourage vaccines but not require them.
Carleton's Return to Campus (RTC) working group will be announcing a series of information sessions throughout August for members of the university community for more information on safely returning to campus.
---
More Stories