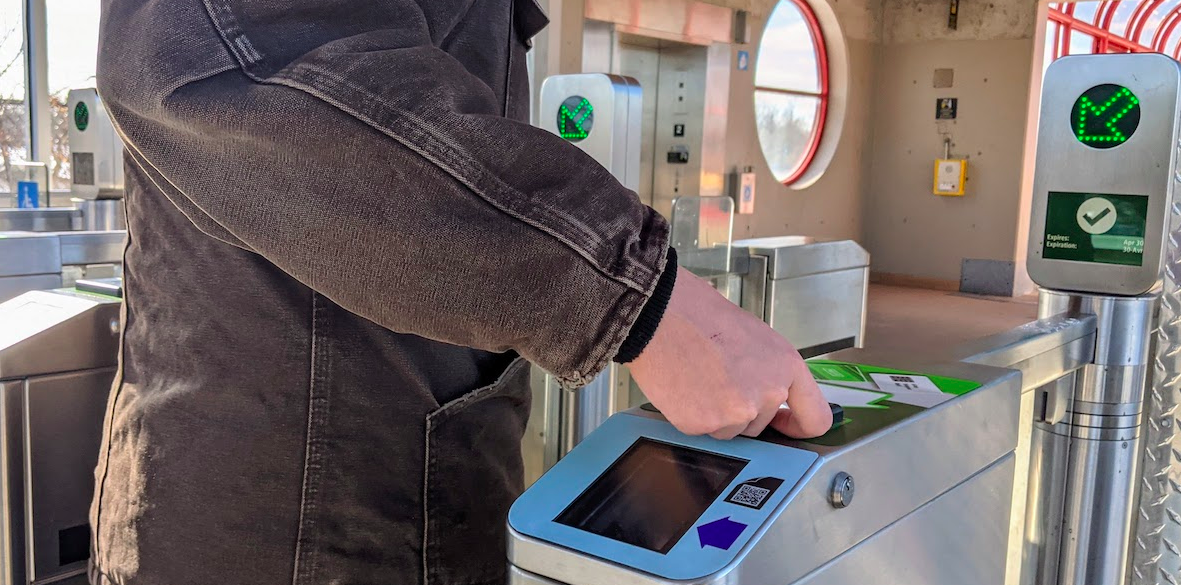 When the city's Transit Commission approved a 2.5-per-cent fare increase for the new year at its Nov. 19 meeting, it wasn't without a fight waged by some commissioners and community delegates.
If council approves Dec. 9, the increase will take effect in January. The decision would not include the community pass for Ontario Disability Support Program recipients, or the EquiPass fare reduction for lower-income passengers, both of which remain at 2019 levels.
The approved increase amounts to five cents per trip for an adult, or $3 a month for the adult pass.
"If we don't have the revenue from increased fare, we either have to raise taxes on everybody else or cut service," said Kanata South Coun. and commission chair Allan Hubley.
Several community members were not convinced by that argument, including Kari Glynes Elliott of the Ottawa Transit Riders group, which has also written an open letter opposing the fare increase.
Shifting the burden
"The city is very concerned about raising taxes on wealthy homeowners and the optics of that, but when you raise the cost of an essential service like transit, you are shifting the burden from people who can afford it to people who can't afford it, and I find that very disturbing," Glynes Elliott said.
Somerset Coun. Catherine McKenney, who also opposed the fare increase, attempted to put forward a motion that would have frozen fares until the pandemic ends.
However, to make up the cost would have required a tax increase beyond the three per cent the commission can propose. McKenney said instead she would take her motion to full council.
John Manconi, the city's transit general manger, noted that public servants, who in normal times make up a large compnent of Ottawa transit users town, are working from home and not using transit leading to a massive shortfall in fares of an estimated $50-to-$60 million.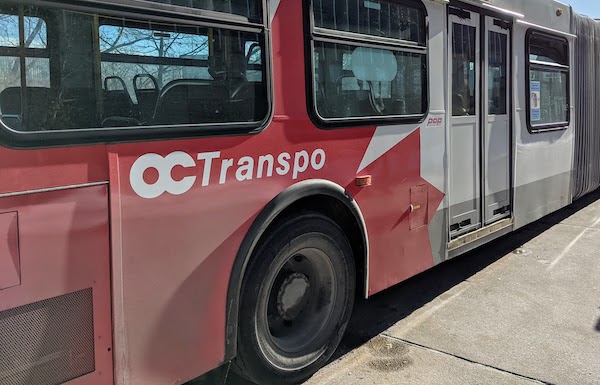 Manconi said that by not increasing the transit fare, it would undermine the long-term affordability of transit, as it would force OC Transpo to dip into further reserve funding.
However, public servant Tyler Puziuk argued to the commission that OC Transpo needed to relinquish its dependency on the government-worker commuter model altogether.
"OC Transpo seems to be tied to a funding structure that hinges on people like me commuting to our offices downtown, and the cat is out of the bag on tele-working," said Puziuk. "The fare revenue that you say you need may never return."
However, Puziuk said those people are still going to appointments, shopping, parks and "OC Transpo doesn't go where we're going these days. … Instead it's fixated on the 9-to-5 commute."
In 2020 the city froze transit fares because of the problems plaguing the service provided by the O-Train until performance had improved.
Troy Charter, the director of transit operations, told the meeting that LRT performance has been improving. However, Kari Glynes Elliott noted that since the start of the pandemic, the city hasn't had the ridership to confirm whether the LRT is really reliable.
"(The) 2.5 per cent might not seem like a lot to the people on this call today, but it means a lot to people like me. It adds up," said Vanier resident Laura Shantz.
"Even thinking about raising fares when service is still so poor is shameful," said Puziuk. "You're penalizing people that need transit for your reluctance to build a system that works for all of us."
While the commission did vote to create a working group to explore ways to make transit more affordable and equitable, McKenney criticized the group as "meaningless" on Twitter.
McKenney petitioned the commission to examine options for a sliding fare scale and remove the barrier of proof-of-income for low income or special passes, noting that Ottawa has one of the most expensive transit passes in Canada as well as one of its most expensive single-ride fares.
However, the motion failed in a 6-5 vote.
The draft transit budget — including the fare increase — was approved, with councillors McKenney and Theresa Kavanagh opposed, along with citizen transit commissioner Sarah Wright-Gilbert.
The draft budget moves to full council for a final vote on Dec. 9.
---
More Stories