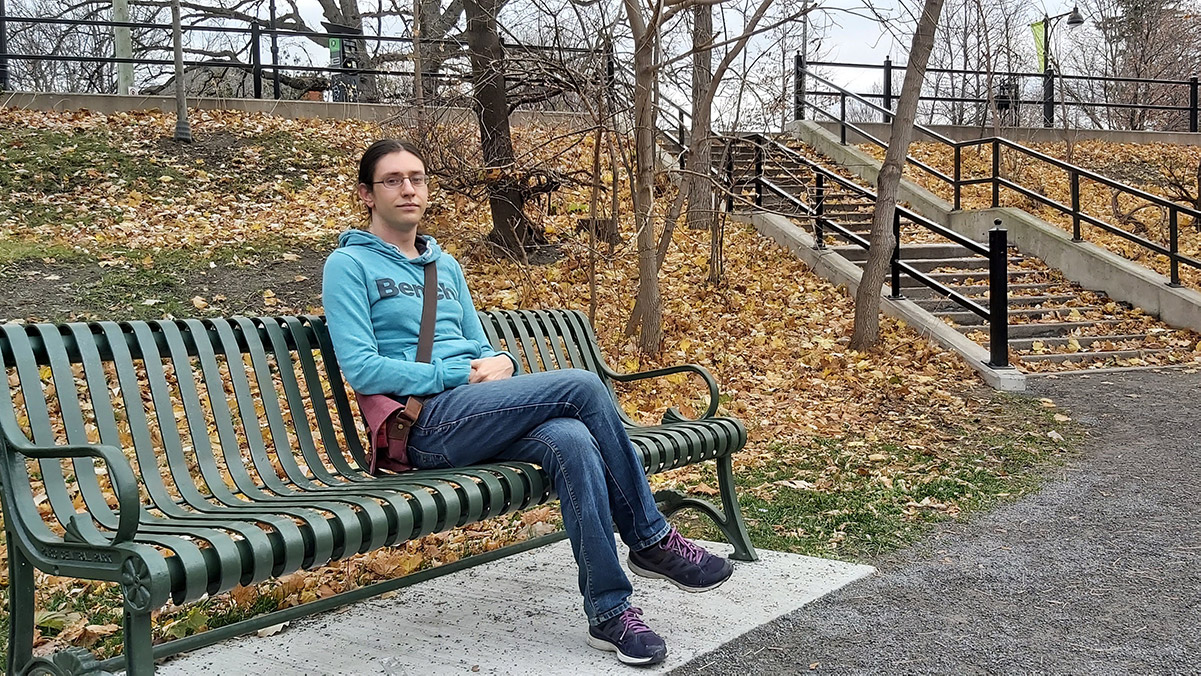 Capital Current continues its occasional series profiling some of the people who are making a difference in our community:
Lyra Evans says that education is the key to unlocking opportunities for success in life and society.
"I firmly believe that public education should be a universal equalizer," Evans says.
Elected as the Rideau-Vanier/Capital trustee to the Ottawa-Carleton Public School Board (OCDSB) in 2018, Evans became the first openly trans school board trustee in Canada. At 28 and in her final year of an honours Bachelor of Science in environmental chemistry at the University of Ottawa, Evans finds she is more connected to the students entering post-secondary studies than her older school board colleagues.
Her activism started at a young age. "I was a homeless teenager." Evans said, "and so, when I was utilizing the Youth Services Bureau services, I ended up volunteering for them because it started out as advocating for my needs as an LGBTQ person, as a person who was openly trans."
Evans' activism shifted slightly when she became a trustee.
As a trustee, Evans is a part of several board committees while also mentoring the student trustees on the board, her favourite role. This includes educating the elected students on policy and procedure for board meetings. Student trustees hold one-year terms and are elected by a group of representatives from every OCDSB high school. They represent students in board meetings but they cannot vote or move motions. However, they are allowed to suggest motions to the board.
"I'm generally a big believer in youth empowerment and youth voice," says Evans.
Evans values student opinions on school matters. "I've told the student [trustees] that anything that they want to bring forward, I will move to the floor" for board consideration, whether or not she agrees. "I think anything [students] want to have debated should be debated," she says.
I'm generally a big believer in youth empowerment and youth voice.

Lyra Evans, trustee with the Ottawa-Carleton District School Board
She also pushes for change. "I have pushed environmental causes; I have pushed LGBTQ inclusivity; I have pushed addressing the inequities in outcome amongst racialized communities."
With the recent resurgence in protests against police violence, Evans has been trying to remove school board-funded student resource officers (SROs) from schools. She says many students do not feel comfortable with the police officers in schools and removing the SROs from the OCDSB budget would be a step to repurpose much-needed funds.
The Ottawa Police budget allocates funds for 29 SROs but school boards have the opportunity to fund more with their own budget. Removing the two SROs from the OCDSB budget would free up $96,000 for other needs.
By the end of her term as a trustee, Evans wants to see "the outcome data for marginalized groups closer to the average," she says.
"Our Indigenous population has a significantly lower graduation rate and a significantly lower EQAO outcome," Evans said. "Our students with disabilities have again significantly lower graduation rates." EQAO is a series of standardized tests that students take in grades three, six and nine. These evaluate how students understand reading, writing and mathematics in accordance with the Ontario Curriculum.
Evans says the OCDSB is "not succeeding with all the things that we are doing to narrow those gaps as much as I think that we could."
Correction: Lyra Evans is taking an honours Bachelor of Science in environmental chemistry at the University of Ottawa. An earlier version of this story contained different information.