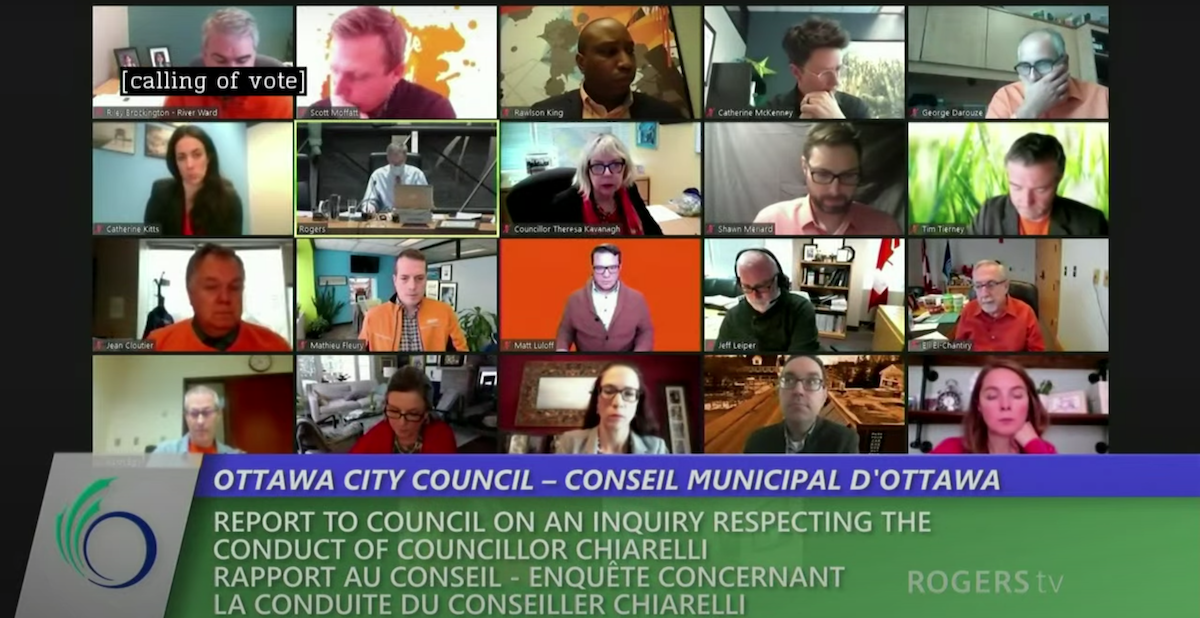 Ottawa city council has demanded the resignation of Rick Chiarelli after the second of report by the integrity commissioner detailed alleged acts of sexual harassment committed by the College ward councillor in his City Hall office.
The year-long investigation into five claims of sexual harassment of female staff by Chiarelli recommended the harshest possible sanctions available to municipalities, including those reserved for "the most egregious violations."
While council does not have the power to remove Chiarelli from office, all present at Wednesday's meeting voted to urge Ontario's Minister of Municipal Affairs and Housing to change the law to enable them to remove a councillor found guilty of severe misconduct. CBC reported that Municipal Affairs and Housing Minister Steve Clark issued a statement Wednesday calling for Chiarelli to resign. However, Clark added that allowing a minister "to remove, at his sole discretion, elected Members of Council is not a power I believe the minister should have — despite how useful it could be in situations like this."
In a statement later, Chiarelli's office said, "Coun. Chiarelli is not resigning.He was democratically elected to serve a four year term and he intends to do so."
In his report, Integrity Commissioner Robert Marleau found that Chiarelli had sexually harassed staff members over many years, despite the councillor's repeated denials.
In his report, released Nov. 20, Marleau concluded "that (the) Respondent's conduct is a shocking and astounding failure to treat the complainants with the respect they were due and required of him by the Code of Conduct. These are incomprehensible incidents of harassment."
Marleau went on, stating that he "cannot accept (Chiarelli's) public and flat denial as a credible answer to these allegations."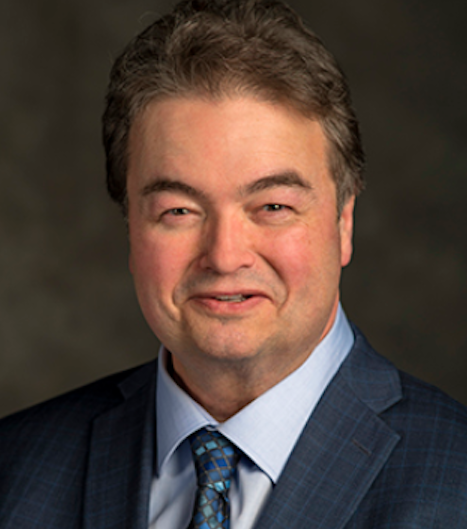 Chiarelli will also be removed from any committees and his delegated authority to approve spending in his own office or hire staff for the duration of his term has been suspended. His pay is suspended for 15 months.
Chiarelli did not comment, citing a conflict of interest because of pending legal action.
"To Councillor Chiarelli, your silence speaks volumes," said Mayor Jim Watson.
The call for Chiarelli's resignation was put forward by Bay Coun. Theresa Kavanagh, council's liaison for women and gender equity. Kavanagh had opened the meeting by announcing the start of the 2020 UNiTE Campaign, an annual 16-day period of activism to end gender-based violence.
Watson apologized on behalf of the city, calling Chiarelli's behaviour "repugnant" and unacceptable under any circumstances. He seconded a motion by Somerset Coun. Catherine McKenney to issue a formal written apology, both to the women who came forward, and for any victims who may have been unable, for whatever reason, to lodge a formal complaint.
In one of the final comments before voting to sanction Chiarelli, Gloucester-Southgate Coun. Diane Deans said, with a slight hitch in her voice, that as someone who was very often in Chiarelli's office, "I wanted to take this opportunity to say to the women involved that I am sorry, and I am sorry that I did not see the signs."
CBC Ottawa's Joanne Chianello, who broke the story of Chiarelli's misconduct in the fall of 2019, tweeted on Wednesday: "Some staffers told me that it was dealing with Deans' staff that made them start to realize that something in their own office wasn't right."