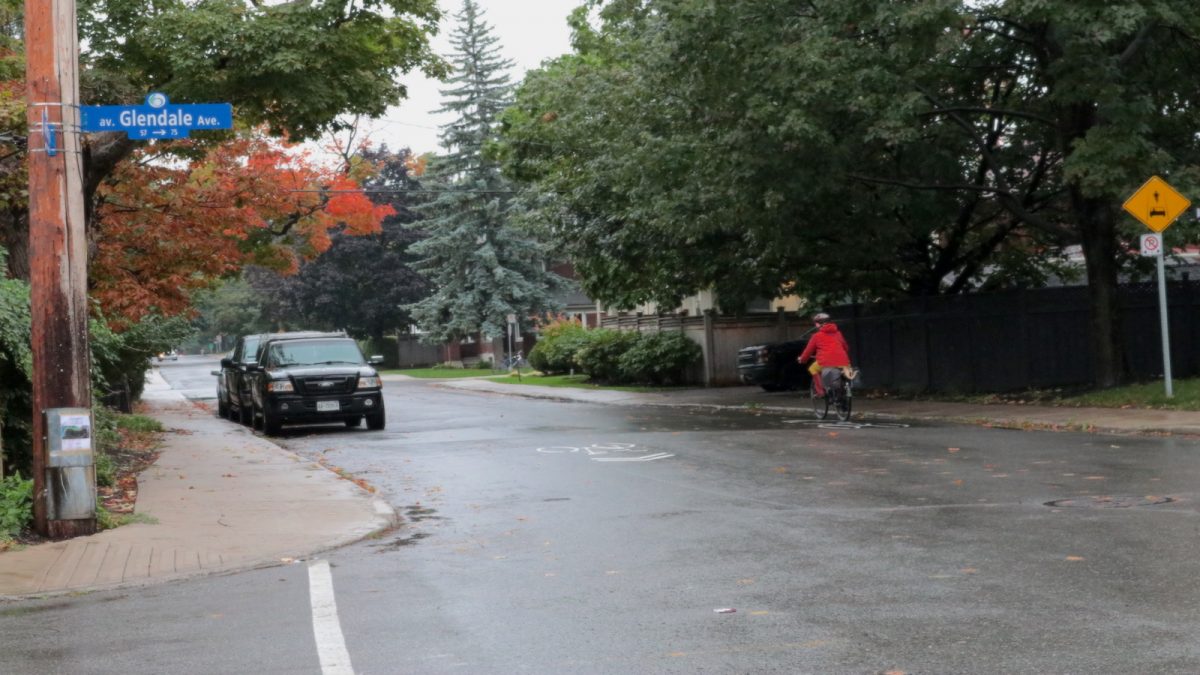 By Levi Garber, Haneen Al-Hassoun and Victoria Brown
Ottawa Police data showing that the violent crime rate in Capital Ward saw the largest growth in the city last year has council candidates debating how to address safety concerns in the area.
In 2017, the violent crime rate in the ward jumped 42 per cent over the previous year, according to data released by Ottawa Police in May.
The numbers showed a significant increase in assaults, sexual assaults and robberies in 2017 from the previous year and over the ward's five-year average. That increase is twice that of Ottawa's violent crime rate hike, which rose by 21 per cent in 2017.

Compared to Rideau-Vanier, where the largest number of violent crimes occurred in the city – 2,191 incidents in 2017 – the number of incidents in Capital Ward was still relatively low last year. However, the sharp increase from 176 reported incidents of violent crime in 2016 to 250 in 2017 has candidates concerned.
David Chernushenko, the ward's councillor since 2010, said he would like to know more about the numbers before committing to action.
"Violent crime can cover a wide area. It's not always knifings or shootings but any assault is a concern," said Chernushenko. "My sense is that it is more within homes than out in the streets because those on-the-street, witnessed incidents tend to reach my attention," he said.
Chernushenko also expressed his concern with what he called a "surge" in people panhandling, which he speculated may lead to more violence between those who panhandle. He urged Glebe and Old Ottawa South residents to heed the advice of social agencies dealing with homelessness and mental illness that discourage giving to people on the street who ask for money.
Nancy Worsfold, the executive director of Crime Prevention Ottawa, said that although she is aware of concerns with the number of people asking for money along Bank Street and Bronson, she has not heard many worries about assaults between those people.
"What we have suggested to those who have raised this as a concern is that they try to engage the individuals or to engage with services who will engage the individuals," said Worsfold.
"I think it's a combination of having well-trained officers who are connected to communities and that comes with budgeting more police"

– Christine McAllister, Capital ward candidate
Christine McAllister, the former president of the Glebe Community Association and one of the candidates running against Chernushenko, said that, as councillor, she would work with the Glebe Business Improvement Area to address issues surrounding people asking for money on the street. The not-for-profit group works to address safety concerns of shoppers and promote businesses in the area.
"I really appreciate how they are approaching the issue of what are the root causes here and how we can tackle this issue in a way that makes sense rather than in a reactionary way," said McAllister. "I think there is a concern around comfort and people feeling safe shopping in the area."
For McAllister, that means putting more community police officers on the streets that make meaningful connections with the communities they serve.
"I think it's a combination of having well trained officers who are connected to communities and that comes with budgeting [for] more police," she said.
Worsfold also said she would like to see more engagement with people who ask for money on the street to address root causes.
"People don't go out and stand on the corner asking for money because they're happy, health people with great jobs," said Worsfold. "So we need to find out what's going on in their lives and see if we can assist them."
Anthony Carricato, another candidate running for the seat, said violent crime is not high on his list of concerns for Capital ward. However, he said he would support more police in areas such as Dow's Lake and Old Ottawa East, where residents are seeing an increase in break and enters and robberies.
"I think for sure more police presence in parts of the community where these crimes are being reported would be a prudent thing," said Carricato. "Let's just say that when we do a review of city expenses, public safety is not the first place where I would advocate for cutting."
Candidates running for council in Capital Ward:
---
More Stories