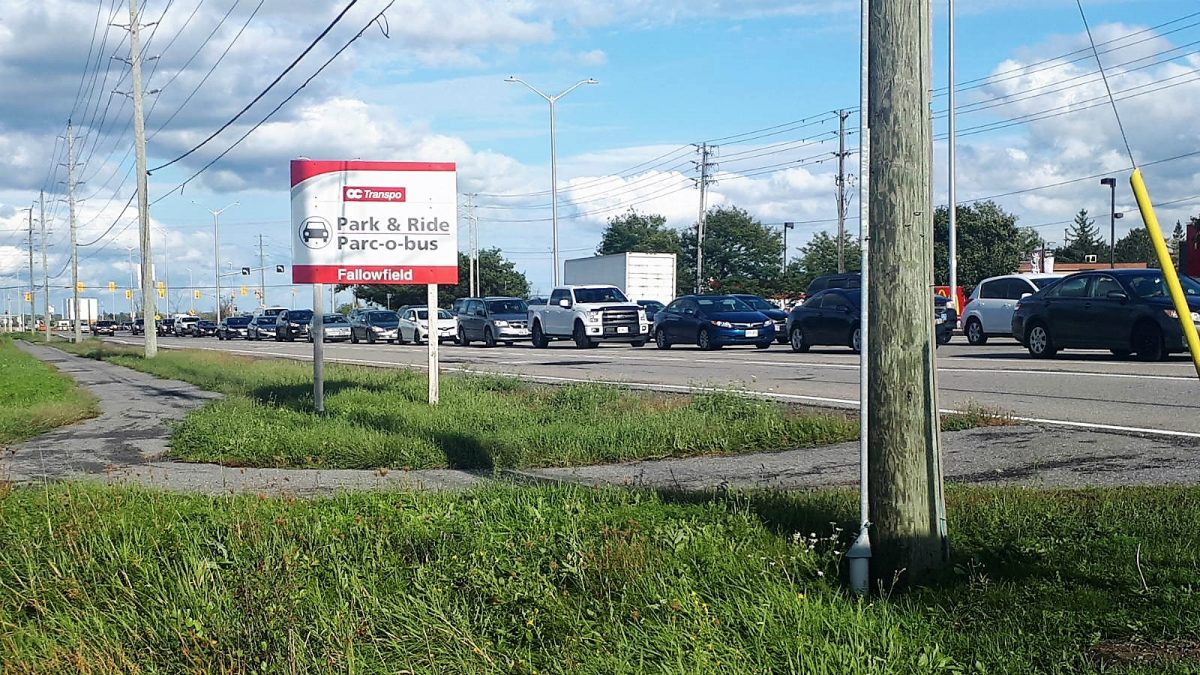 By Spencer Douglas, Amey Humphries, and Meghan Newman
Barrhaven residents may welcome a recent decision by the the City of Ottawa to study an LRT line coming to the community but it will be cold comfort to those hoping for nearer-term relief from the traffic woes plaguing the community.
Traffic has emerged as the most important issue for the ward leading up to the Oct. 22 municipal election.

Barrhaven is now Ottawa's largest ward by population and continues to be one of the city's most rapidly growing areas. According to census data, Barrhaven's population was around 34,000 in 2006. Since then, that number has grown to more than 61,000, an increase of 80 per cent over 12 years.
"Barrhaven does have traffic issues, because there are only three roads out of and into Barrhaven. It's especially bad when it's rush hour and everyone's trying to get home," said Matthew Van Abbema, an area resident.
Existing transit can be just as bad if not worse. Van Abbema is a student who commutes downtown. He said it takes 40 minutes to an hour on a bus and that service can be unreliable.
"The buses are usually late. They're either too early or they come 10-20 minutes late," he said.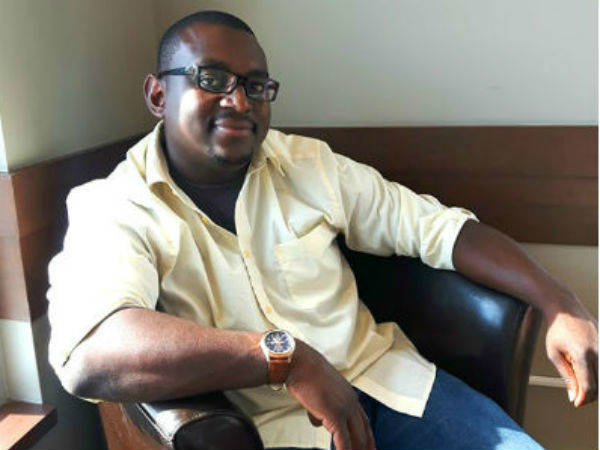 These infrastructure growing pains have become an important issue in the upcoming municipal election. Franklin Epape, a city council candidate for Barrhaven, said traffic and transportation are the biggest issues facing the ward.
"What is contributing to these problems is the growth," he said. "We have one of the biggest wards in the city, we're talking about 60,000 people living here and then people are building every single day. But the roads are not getting any bigger."
While Barrhaven has access to Highway 416, Greenbank Road, Strandherd Drive, and even the VIA Rail station at Fallowfield Road, the ward still experiences troubling traffic congestion.
"The population is growing, and a lot of construction is going on, but we have a severe lack of town planning," said Atiq Qureshi, another council candidate for Barrhaven. "The population keeps increasing and they keep on building houses, but they are not connecting them smoothly to the main roads."
There is a plan to enlarge Strandherd Drive, which could alleviate some congestion for the time being. This project will widen Strandherd from two to four lanes between Maravista Drive and Jockvale Road. Construction is expected to begin in late 2018 or 2019.
In the long-term many people think that a connection to the LRT is the solution. As a frequent user of public transit, Van Abbema thinks the LRT would help alleviate transit problems.
"I know a lot of us here in Barrhaven really want the light rail transit system. We think that would be preferable to the bus system," he said.
The decision by the city to study the issue could revive a plan that was killed during Larry O'Brien's tenure as mayor.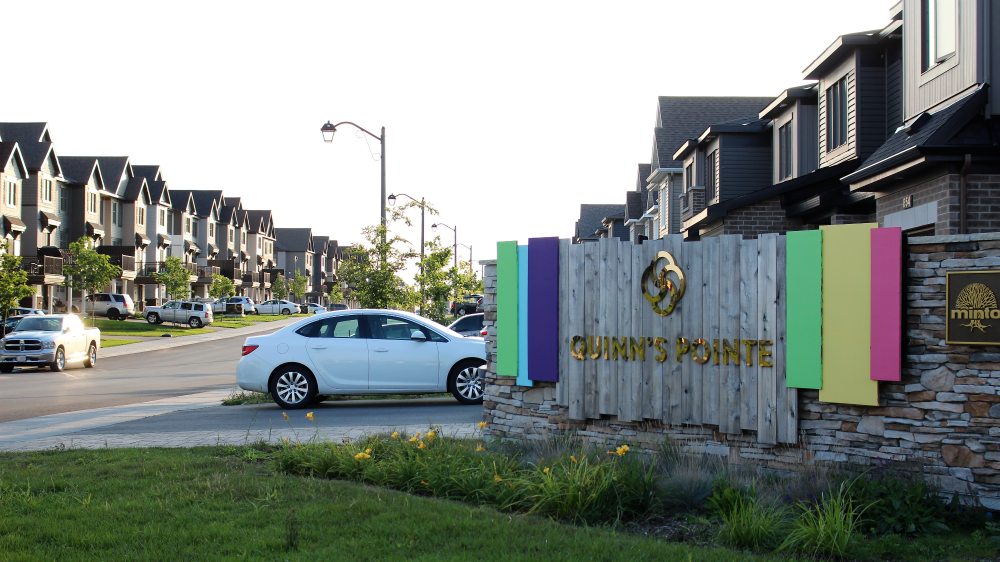 But Qureshi is still doubtful that light rail will ever come to Barrhaven. He said the rail-line would require a tunnel or would have to be elevated, which would make the cost too high. Despite the city's renewed interest, other transit options need to be considered in the present. Qureshi's solution is advocating for use of existing rail lines and a partnership with VIA Rail.

The above image shows air photos of the growth in Barrhaven between 2005 and 2017.
"This is the time that VIA needs it, the city needs it, and our residents need it," he said. "We can negotiate with them to run at least certain trains for the rush hour, morning and evening and using VIA Rail tracks we can connect Barrhaven residents to the downtown core."

Clive Doucet, a mayoral candidate in the upcoming election also advocates use of existing rail lines. "Barrhaven has the great advantage of having Fallowfield rail station. We could have put in many years ago a connection from Fallowfield to downtown, easily," he said. "We figure our original rail system would [take] 20,000 cars off the road. Well suddenly the roads are liberated and those who have to drive can drive."
While this option may be technically feasible, it is unclear how willing the federally regulated Via Rail would be to share tracks with the city.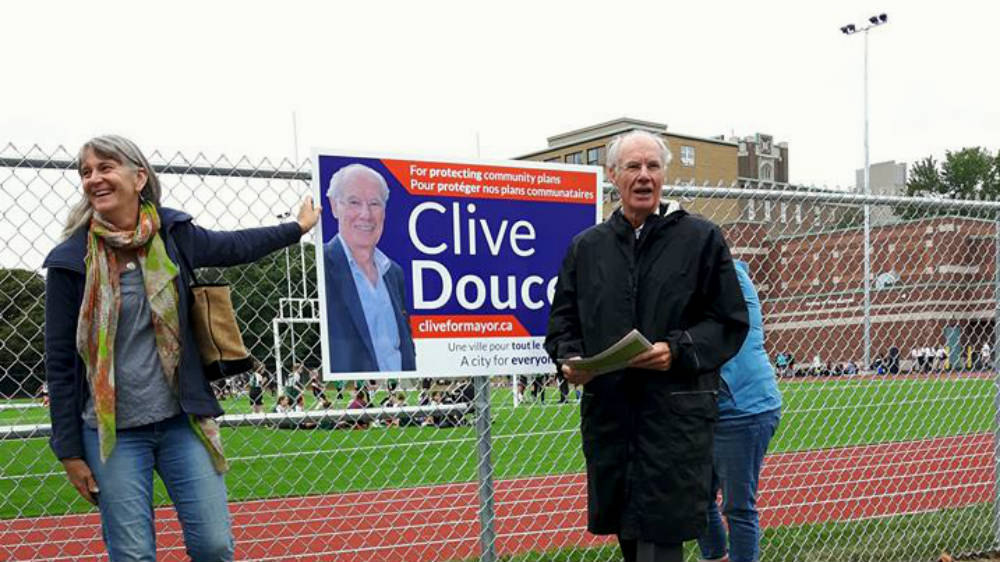 Doucet said that traffic and transit problems exist because the city allowed developments to crop without ensuring they had the necessary infrastructure to support them.
"I think it's the city taking the cheapest way. You just put up the houses and you get the taxes from it and you get the development charges and you worry about the cost later," said Doucet. "I say you worry about the cost first then build the houses."
Epape agreed that in Barrhaven, things have been done in the wrong order when it comes to development.
"We have developers building here and we need them to build, but we want them to make sure people living here are comfortable."
---
More Stories