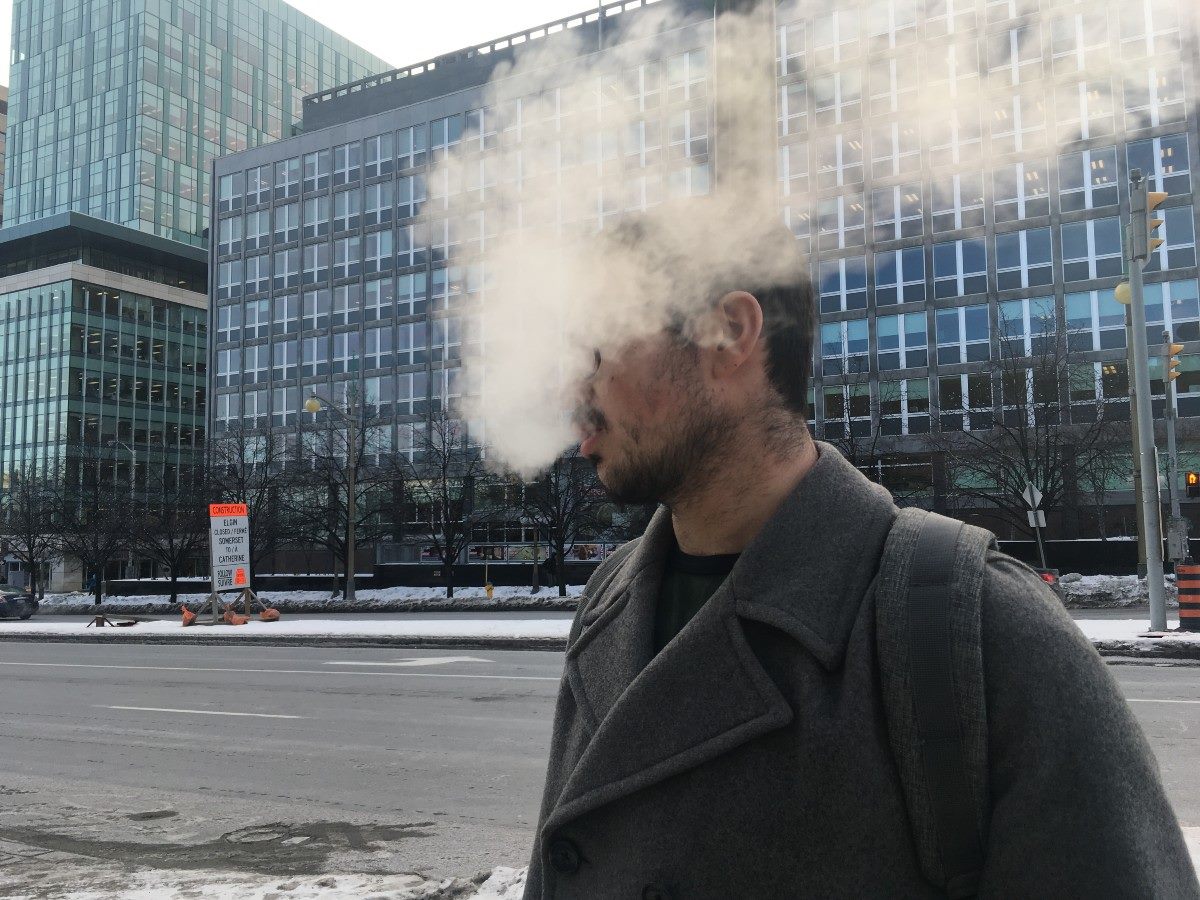 Health Canada is warning Canadian youth about the potential risks of using electronic cigarettes in a new campaign launched in February.
According to the 2016-2017 Canadian Student Tobacco, Alcohol and Drugs Survey, 4.6 million Canadians over 15 have reported trying an e-cigarette — or 'vaping' — a two per cent increase from 2014-2015.
E-cigarettes heat liquid solutions and turn them into vapour. According to the U.S. Food and Drug Administration, some of these liquids contain nicotine along with other harmful chemicals and come in a variety of flavours.
According to a recent national survey by the Angus Reid Institute, one of the "leading concerns" of those surveyed was the need to ensure these products aren't available to youth.
Health Canada spokesman Geoffroy Legault-Thivierge said the agency is "deeply concerned" about vaping among Canadian youth because of the potential for nicotine addiction, cognitive and behavioural problems and nicotine poisoning.
The Health Canada's campaign involves paid ads and hands-on events to inform parents and teens aged 13 to 18 about these possible effects. The federal health agency has also enlisted the help of social media influencers to broaden the reach of the message..
The global market and effect of e-cigarettes is a cause of growing concern. "The vaping market is rapidly evolving with new products being introduced in the country," Legault-Thivierge said.

In December 2018, Forbes estimated that e-cigarette manufacturer Juul was worth $38 billion U.S. Juul is well-known for unique flavours. The 2017 Canadian Tobacco, Alcohol and Drug Survey reports that most young adults aged 15 to 24 reported using a fruit flavoured e-liquid.
Jarod Standil Margovski, 21, agrees. He started vaping last August to quit smoking cigarettes.

"That's the only reason people should use vapes," Margovski said.
"I've had friends who just started because they liked the flavour or feeling of nicotine."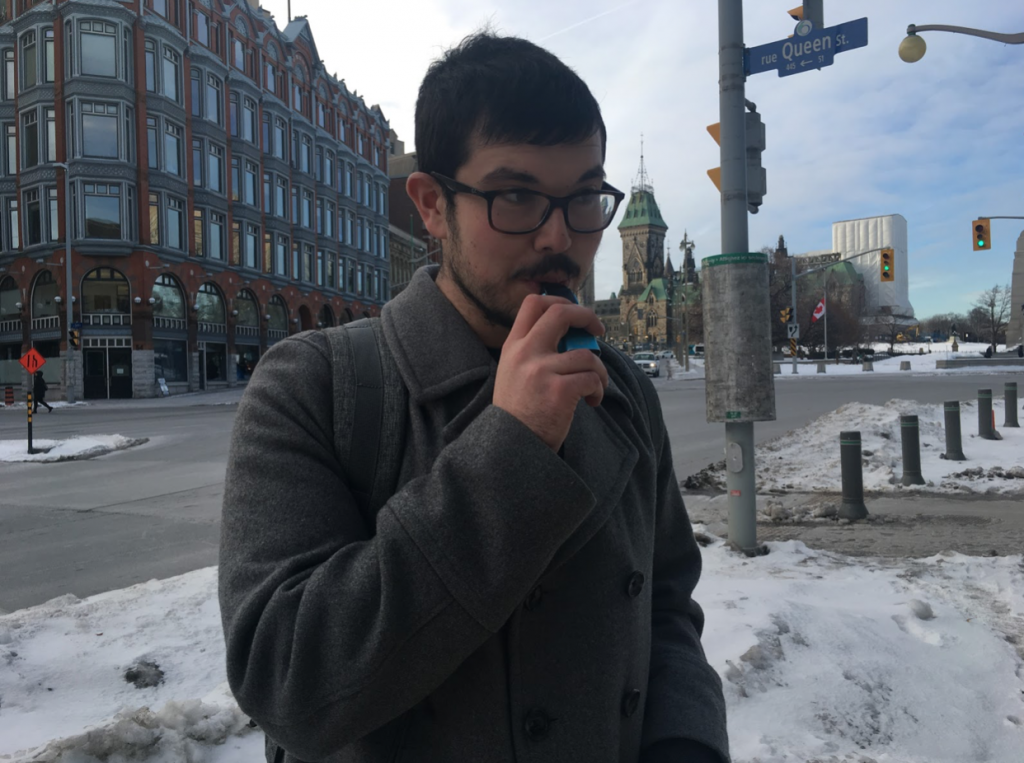 While studies on the effects of vaping products are still in their early stages in Canada, Canadians seem to share Health Canada's worries about e-cigarette use particularly among youth.

The Angus Reid Institute survey reports that 62 per cent of Canadians support banning fruit, bubble gum and other vaping flavours that may appeal to young people. Also, 86 per cent of Canadians support banning the sale of vaping products to people under 18.
Michael Montuoro, 17, said he began vaping the summer before his first year of high school. He said he believed that e-cigarettes were a "healthier alternative" to the cigarettes he was already smoking.
Now, Montuoro said he needs nicotine at least two or three times a day. He said he finds e-cigarettes to be more convenient than traditional cigarettes, adding to its appeal.
"It's way more convenient than carrying a pack of smokes and it doesn't really smell like anything," he said.
Montuoro also said vaping is common in high schools, including his own, St. Mother Teresa in Barrhaven.
"You can find someone from every single grade vaping in the washroom at one time or another," he said.

Other high schools in Ottawa like St. Joseph High School have banned vaping on campus, even going as far as removing bathroom doors to deter would-be vapers.

Connor Graham, 17, said he has been vaping for over a year after being exposed to it from a peer.

"My friend had a vape and then he gave it to me to try and it just got addictive," Graham said.

"I probably wouldn't be able to stop."
---
More Stories