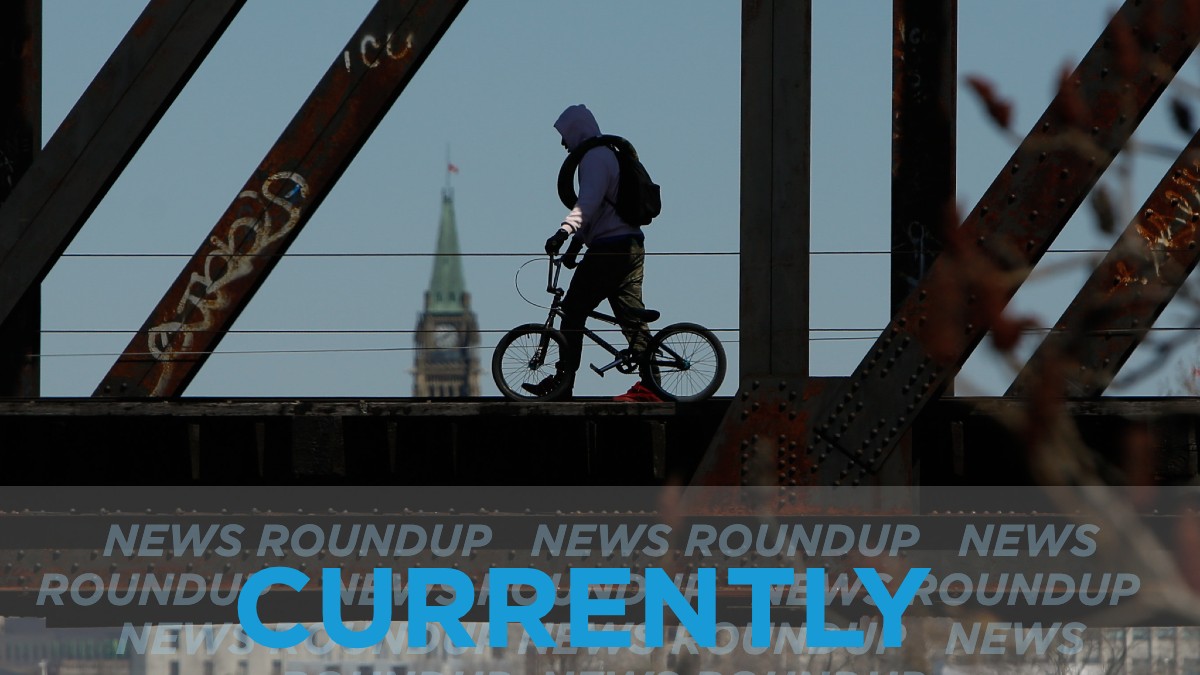 Bring you umbrella as Environment Canada says it will be a wet Tuesday with a high of 22 and low of 17. Periods of rain with a risk of thunderstorm will continue before finally ending near midnight.
Many parents of children with compromised immune systems and special needs feel that their children are "falling through the cracks." Most of these parents have decided they will not send their children back to school in the fall. Sara Atkins is working during the evenings and weekends to work around her four-year-old special needs son, Sawyer. "She feels the province has failed to take sufficient measures to make sure children like her son are safe in the plan it announced this week to reopen schools," Ottawa Citizen reports.
Quebec is now allowing gatherings of up to 250 people in public spaces such as theatres, concert halls and churches. As Quebec continues to loosen restrictions, the province reported 123 new COVID-19 cases in the past 24 hours. More from Global News.
Onions are being recalled across Canada because of a number of salmonella cases. The red, white, yellow, and sweet yellow onions are exported by Thompson International of California. Provinces that are affected are "British Columbia, Alberta, Saskatchewan, Manitoba, Ontario, Quebec and Prince Edward Island," Global News reports.
Many students are back home because of the pandemic, but they are still obliged to pay monthly rent because of their leases. Nina Haroune, a University of Ottawa Law student is paying thousands of dollars for her empty apartment in Ottawa while she is back home in Mississauga. "This situation left me in a very bad financial position," she told the Toronto Star.
Hamilton's public school board has begun a racism investigation after allegations from a former student trustee. Ahona Mehdi first shared her experiences on Twitter, and then read a statement to the press conference on Monday. "She alleged that prior to her first board meeting, she heard a trustee refer to Serena Williams as the "N-word," the Hamilton Spectator reported.
---
More Stories