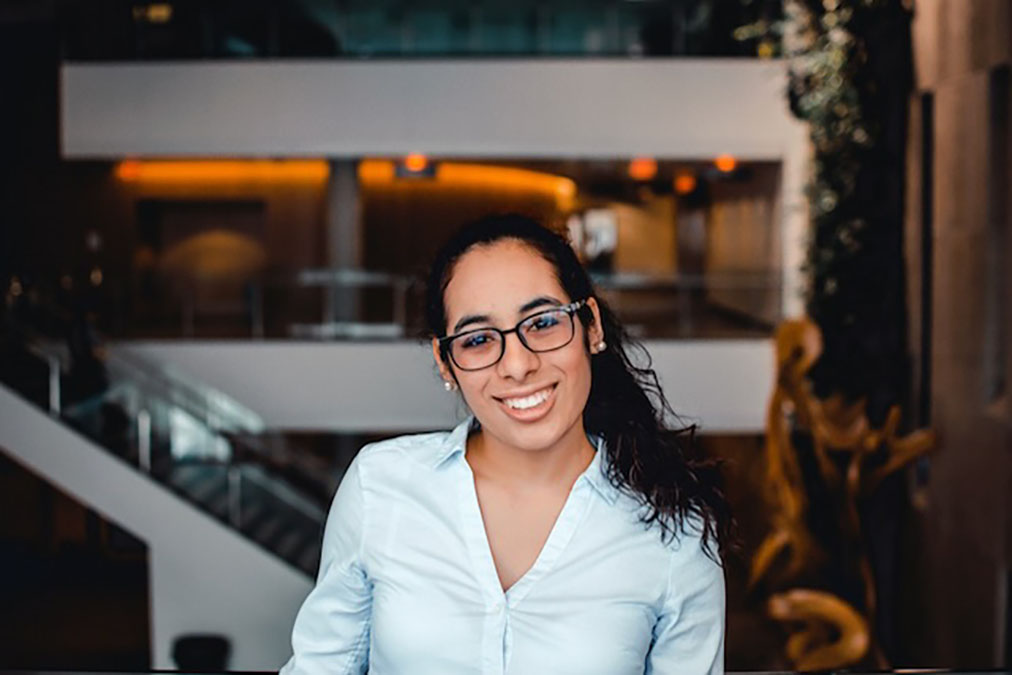 International students at Carleton University are unhappy with the continuing increase in their tuition fees — the latest one, an eight-per-cent increase this fall.
Over the past two years, the fees have risen by 13 per cent, Valentina Vera Gonzalez, Carleton University Students' Association's vice-president of student issues, says.
Initially, fees were set to rise for domestic and international students. That changed when the province told universities to implement a 10-per-cent reduction to all domestic tuition fees for the year 2019 to 2020. That was followed by a tuition freeze through 2021, as stated in Carleton University's 2020-21 budget report.
But, as the report also noted, "international fees are not regulated" and are set each year "using a number of factors, including comparison with other institutions, recruitment strategies and impact on the existing international study body."
---
---
"Every year before a new school year starts, the board of governors meets," said Gonzalez. "(In) March 2020 they met and planned for (the next) 2 years . . . For 2020, the increase was five per cent and for 2021 the increase was for eight per cent."
According to Carleton's website, the lowest yearly tuition for international students is about $29,000, whereas the lowest for domestic students is about $7,000.
Tima Mahmoud Abaid, a Palestinian-Jordanian student at Carleton, has struggled with these rising fees.
During the winter semester of 2021, she went to the university's awards office asking for help to no avail.
---
---
"I spoke to a woman there and told her I honestly can't pay. She told me you can submit a form so I can have the late fees waived. I did submit them but I ended up paying them after all. Nothing happened," said Abaid. "I was so stressed about not finding a job in co-op because I wouldn't have been able to pay my fees this year."
She added: "It feels like we're a bank to them. Any money they need is taken from us."
When starting the co-op program she is enrolled in, Abaid said she signed an offer with fees ranging from $23,000 to $36,000. With the latest increase, her tuition is now almost $40,000.
Carleton's Awards and Financial Aid office, as well as the International Student Services Office, did not respond to requests for comment on the increase in fees.
Hildah Otieno, the executive director of the Canadian Federation of Students, said the fees being charged to international students are unfair.
"We, as the Canadian Federation of Students, think that's wrong," she said. "It's just annoying that you sit in the same class as your domestic counterparts, and you pay three or four times more (in tuition)."
Founded in 1981, the CFS advocates for student issues across Canada, representing more than 500,000 students from more than 60 university and college student unions.
"We have a campaign called fairness for international students," said Otieno, highlighting the federation's advocacy against the "exorbitant" fees charged students from other countries attending Canadian universities and colleges.
The CFS initiative wants an end to the excessive difference between fees faced by international compared to those paid by domestic students.
"In every single province across Canada, it is a condoned practice to charge exorbitant differential tuition fees for international students. On average, international students pay $25,589.00 per year for a general arts degree in Canada, an amount close to four times more than domestic students," the CFS campaign site states.
CFS also wants Ontario Health Insurance (OHIP) available to all international students.
"In most provinces, international students are not covered under provincial health insurance and must rely on expensive private health insurance programs."
Domestic students are covered by OHIP. International students have access to the University Health Insurance Plan (UHIP), which is considered similar but not equivalent to OHIP.
UHIP offers basic health care for eligible international non-residents studying or working at participating Ontario universities.
International students have a large impact on the economy. According to a CFS Ontario report, they contribute $3 billion annually to the province's economy through tuition fees, living expenses, taxes and other consumer spending.
"Tuition fees for undergraduate international students are triple and graduate international students are double the cost of tuition for domestic students," the CFS Ontario report says.
CFS aims to empower "students who want to lobby the administration, sit down with them, seek support from professors and other faculty people and start talking to other students," said Otieno.  
At Carleton, CUSA has created this year an International Students Advisory Committee.
"One of our main goals is to be able to advocate for international students to decrease their fees or at least freeze them for next year," said Gonzalez.
Last year, CUSA was able to help international students pay their fees by tapping an academic relief fund. According to Gonzalez, international students can apply for financial aid through the program.
"More than half of those funds were sent to international students. We're going to do that this year, too," she said.
An upcoming opportunity for CUSA to help international students is a meeting with Suzanne Blanchard, vice-president of students and enrolment, and the university registrar.
"We meet regularly with Suzanne and I asked her when the board is going to meet to discuss tuition raises, and she said that's going to be happening this fall," said Gonzalez. "I haven't received any dates."
As an international student, Gonzalez says she has faced financial challenges.
"Last year for me was a breaking point where ... I didn't know if I was going to be able to graduate from Carleton or even stay in Canada," she said. "(I thought), should I just go back to my country and finish there?"
Unlike Abaid, Gonzalez managed to receive financial aid from the university through an advisor.
"I told her this is what's going on. I really want to keep studying, but COVID was really hard for my family," said Gonzalez.
She was connected to the advisor from the Awards Office. Gonzalez described her situation and filled out an application form.
"They're not gonna cover a lot of the costs, because international student fees are really high," she said. "But even a small amount of money goes a long way."
Gonzalez says she hopes to get some relief for international students.
"I want to get the university to ... commit to one or two years without increasing fees," she said. "Just to freeze them. If not, to increase them by a low amount — maximum three per cent."
She said she also hopes the university will provide more specific funds or scholarships for international students when they experience financial difficulties.
"I want international students to know that there is an ally in the CUSA office," said Gonzalez, "and I'm really working and doing my best to advocate for all of us."
---
More Stories