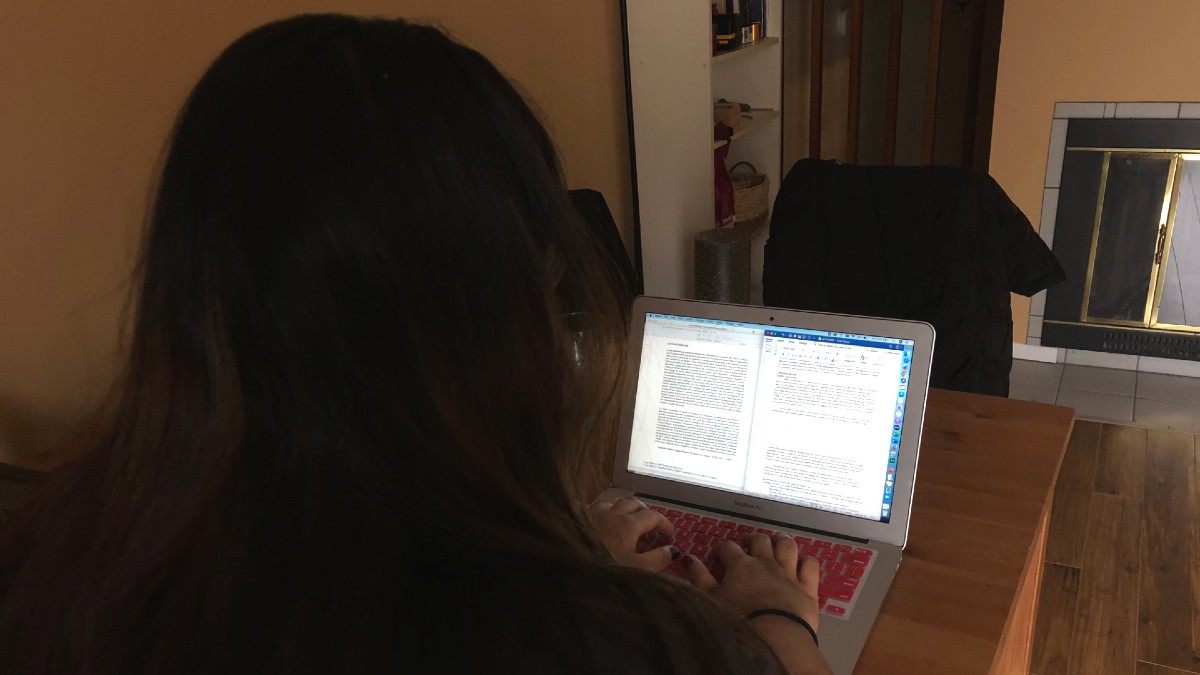 With COVID-19 forcing people to stay in their homes, internet providers are seeing a surge in demand.
Since mid-March, Canadians have been instructed to practice social distancing to protect themselves and others from the spread of COVID-19. Working remotely has become the main solution for those able to continue their work or schooling.
Mike Stanford, a marketing representative from Teksavvy, says the company has noticed a significantly higher demand for internet capacity from their customers since the spread of the virus.
"What we have found with COVID-19, is that we're purchasing capacity in April, in the amount that we did not expect to purchase until the end of this year," said Standford. "We've purchased an additional 20 per cent of internet capacity to meet the needs of our customers."
Standford says that the increase has come as a result of people working remotely, schools transitioning to online classes, people trying to keep in touch with others while social distancing, and to simply entertain themselves.
"About two weeks ago, we waved any overage charges for customers who were not on unlimited internet plans. That was a temporary measure," said Standford.
He says they are re-evaluating what further accommodations customers will need for the coming months.
Jaqueline Michelis, a media relations associate for Bell Media, said in an email that the company is upgrading its network capacity to manage increased volumes and to support public-health providers.
"We are seeing usage increases across our networks. Home internet usage is up the most, up to 60 per cent higher than usual during the day as people work remotely and stream more, and up to 20 per cent higher than usual at night," Michelis said.
She added that TV viewing is also up significantly at Bell Media, with local news viewership up about 40 per cent, and national news by 73 per cent.
Cloudfare, a network infrastructure and security services company, has tracked significant changes in Internet traffic. Notably, peak internet usage is now happening mid-day, as opposed to later in the day, before the COVID-19 outbreak, when people got home from work.
Brandi Rees, a spokesperson for Telus, said in an email that demand is up on that company's networks as well.
"Home internet usage is up 25 per cent as more customers are at home and online, whether they are working, streaming or gaming," said Rees.
On average, Canadians appear better able to work from home over the Internet now than a year ago. The Canadian Internet Registration Authority (CIRA) reported that the average download speeds in the country rose from 20.5 Mbps in 2018 to 42.4 Mbps in 2019. The report also noted that people living in urban areas have considerably faster internet speeds than those living in rural areas. The CIRA hosts a performance test where people can find out how fast their Internet connections actually are.
---
More Stories