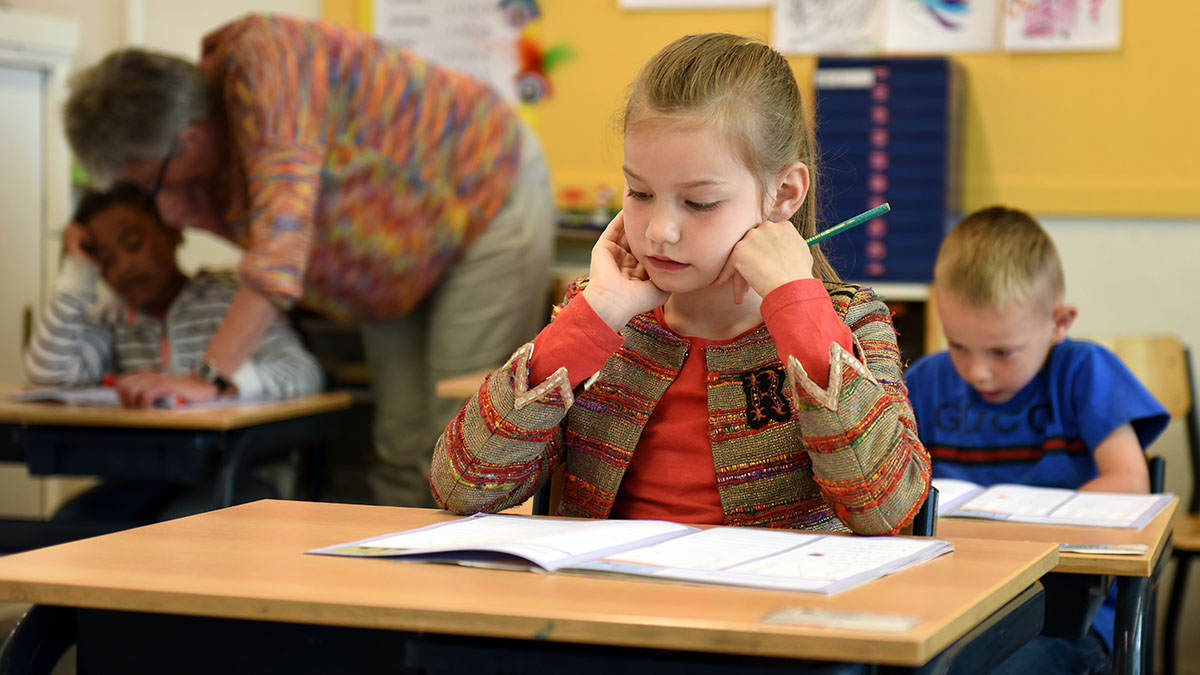 Ontario unveiled a back to school plan that will see all elementary students from kindergarten to Grade 8 back in class five days a week, five hours a day with recess and lunch included starting Sept. 8.
High school students in 24 boards, including in Ottawa and Toronto, will experience a mix of in-class instruction and remote learning. In these areas, cohorts of 15 students will alternate between attending in-person classes and online classes throughout the school week. In smaller boards across the province, high school students will be in class fulltime.
The plan was unveiled Thursday afternoon in Whitby by Premier Doug Ford and Education Minister Stephen Lecce.
The minister said the province will spend $309 million to help ensure students, teachers and staff will be as safe as possible as two million students return to the 4,800 public schools in Ontario.
"Parents, I want you to know this plan was developed by the top experts in Ontario and it's a plan that will ensure students get the best education possible," Ford said during a July 30 press conference announcing the plan.
No 'unnecessary risks'
"When it comes to keeping our kids safe, I won't take any unnecessary risks," he said.
As part of the $309 million investment, the province will provide personal protective equipment, including medical masks, to all staff, including occasional and supply teachers. Teachers and staff will have to wear these masks. Students in Grades 4 to 12 will have to wear cloth masks. Masks are encouraged but not mandatory for younger students.
As part of the investment, $75 million will go toward hiring 1,200 custodians and the added costs of cleaning schools. The spending will also fund health and safety training for all educators. As well, $80 million will be available for additional staffing based on the needs of school boards.
Some $50 million will be used to help hire 500 public health nurses who will be assigned to schools to allow for surveillance testing and treatment of students.
The government also announced it will increase investments in special education, providing $10 million to hire more educational assistants and specialized equipment. Another $10 million will be provided for mental health supports for students.
"We're being cautious. We're taking extra health and safety measures. We are putting in the necessary dollars and we are supporting parents through this process," said Lecce. "We will do whatever it takes to keep your child and our staff safe in this province."
We're reopening schools & investing $309M keep students and staff safe in September.

Our plan includes:
🍎$50M for 500 nurses
🍎$80M for additional staffing
🍎$60M for PPE
🍎$75M for over 1200 custodians and cleaning supplies https://t.co/pdRw1HU88O pic.twitter.com/SDWFwvYQ20

— Doug Ford (@fordnation) July 30, 2020
Students and parents are being asked to screen for symptoms of COVID-19 before attending school, and are asked to stay home even if experiencing mild symptoms.
Inside the schools, physical distancing will be set at one metre between students, which is why masks are mandatory for most students.
"With these measures in place, our classrooms will be as safe as we can make them, because when it comes down to it our children belong in school," Ford said.
Online option
For parents who are uncomfortable with putting their children back in school, the province says live, online learning will be available. Teachers who do not wish to return because of health reasons or other concerns will be required to teach online.
The province also announced today that child-care centres in the schools will operate at full capacity beginning Sept. 1.
However, Statistics Canada reports that one quarter of parents will not send their children back to these centres, with almost half of these parents stating their choice is out of concern for the health of their child or someone else.
Private schools will not have to follow provincial protocols, although it is recommended.
---
More Stories