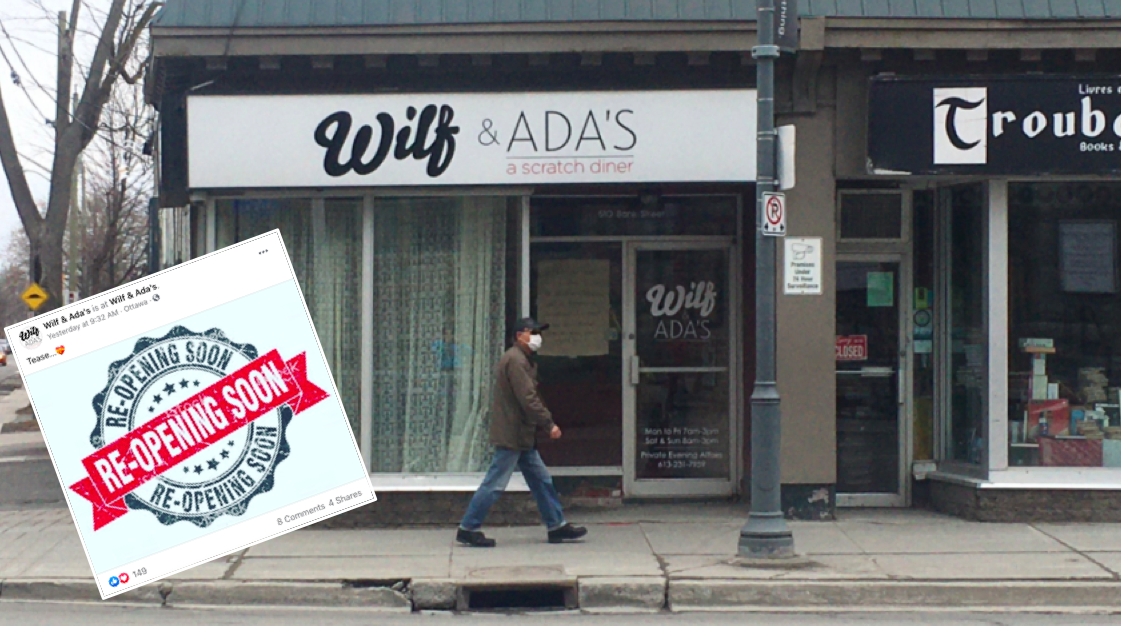 After months of self-isolation, residents of some parts of Ontario — including Ottawa — will now be able to enjoy in-person experiences in hair salons, restaurant patios and shopping malls as the province enters Stage 2 of reopening amid the COVID-19 pandemic.
After resisting in Stage 1, the province has gone to a regional approach in Stage 2 in which 24 of 34 public health districts will see some restrictions loosen starting Friday. Regions not yet moving into Stage 2 include Toronto, Halton, Peel and Niagara.
"In close co-operation with our partners, Ontario's approach will continue to be informed by the best available medical and scientific advice," the province stated in its detailed explanation of the move to Stage 2.
"Public health remains the government's top priority," it noted. "The people of this province have demonstrated that they are willing to do what is necessary to contain the spread of COVID-19. They should also be confident that employers and businesses across Ontario will continue to follow public health advice, implement the necessary workplace safety measures to protect employees, customers and the general public and do their part to make Stage 2 a success."
The regional approach acknowledges respective records of progress in containing and reducing virus cases.
Ontario has had 31,544 lab-confirmed cases since the first official case of the novel coronavirus was reported in the province. On Thursday, Toronto and Peel Region had 131 of the 203 new cases reported. In Ottawa, for example, there was one new case reported Thursday.
Ontario's public health districts [Interactive graphic by Sissi De Flaviis]
"For the first couple of months, it was good to have a province-wide approach, but as things got better, we needed a regional approach," Ottawa Mayor Jim Watson said Thursday. "I am glad the premier moved in that direction."
Watson said the regional approach will allow Ottawa to level its playing field.
"We're a border town. We have to make sure that our businesses are in a level playing field," said Watson. "Barber shops have been open (in Quebec) for the last week or so, and customers from Ottawa have been going over there, so I'm glad we're now looking at things from a regional perspective."
Stage 1 helped some people get back to work safely and enjoy recreational activities such as parks and nature walks. Stage 2 will allow more businesses to reopen. At the same time the province raised the limit of group get together from a maximum of five to 10 across Ontario.
People can also now travel to different regions regardless of the reopening status of their own region.
Dr. Vera Etches, Ottawa's medical officer of health, acknowledged the risks that come with allowing such movement.
"We know that travel from an area of higher rates of infection can introduce the virus into areas with lower infection," Etches said on CBC's Ottawa Morning show.
However, she strongly advised physical distancing and to limit gatherings to consistent groupings of people to avoid causing mixed group contamination.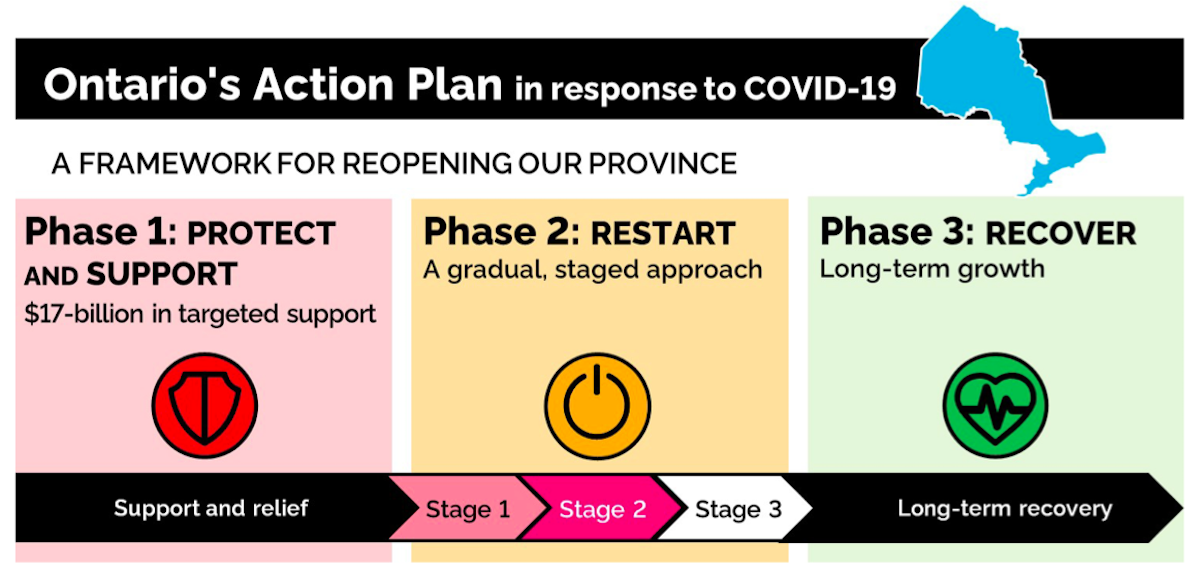 The province will also allow places of worship to reopen with attendance limited to 30 per cent of building capacity along with physical distancing.  
Outdoor dine-in services such as restaurant patios will be able to reopen as long as they comply with the health and safety measures put in place.
"I am a really bad cook, so I'm really looking forward to going to a restaurant," said Watson, who said he will be eating lunch at a patio tomorrow.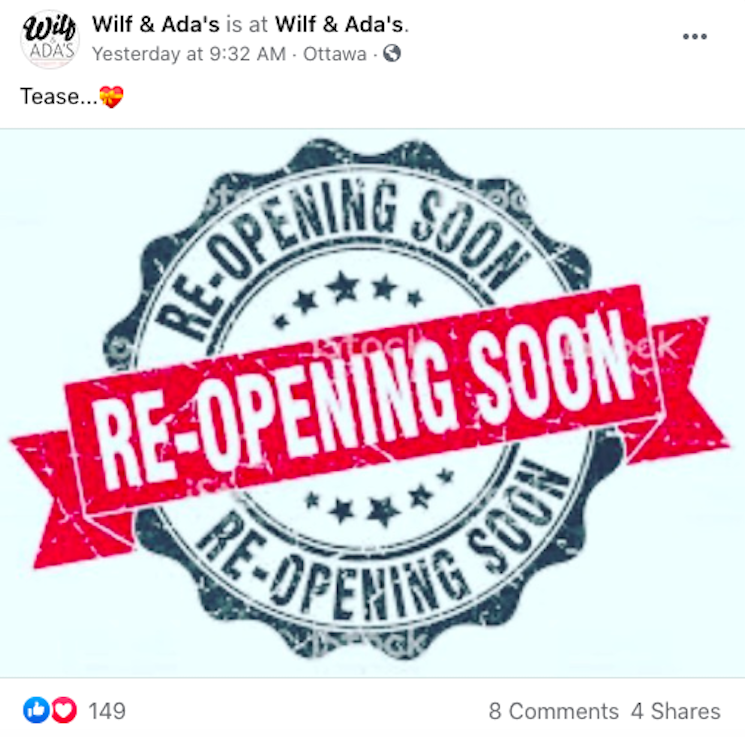 Others say Stage 2 will change their current business approach.
"I just pivoted to do virtual events," said Matt Ward, an Ottawa-based event promoter and marketing director who had to change his business strategy because of the pandemic from three big live events per month to online experiences.
"Doing online events, with people not being able to go out, made them more successful," said Ward. "Phase 2, for online events, kind of takes a little bit of a customer base."
Ward said he is now looking at hybrid events to provide virtual and in-person experiences.
Other services such as shopping malls and personal care services — hair services, pedicure and manicure salons, hair removal services, tanning salons, tattoo and piercing studios and day spas — will reopen tomorrow.
ATTENTION RESTAURANT OWNERS/OPERATORS:

Please take the time to review our new guide which provides the info you need to re-open your restaurant (or other food premise) to patio service after being closed or limited to take-out/delivery only. https://t.co/KroK8EgMPO pic.twitter.com/LU3rqLknIK

— Ottawa Public Health (@ottawahealth) June 11, 2020
Businesses that involve close contact or have higher chances of spreading the virus, such as steam and sauna rooms, amusement and water parks, as well as conference centres, will remain closed.
---
More Stories