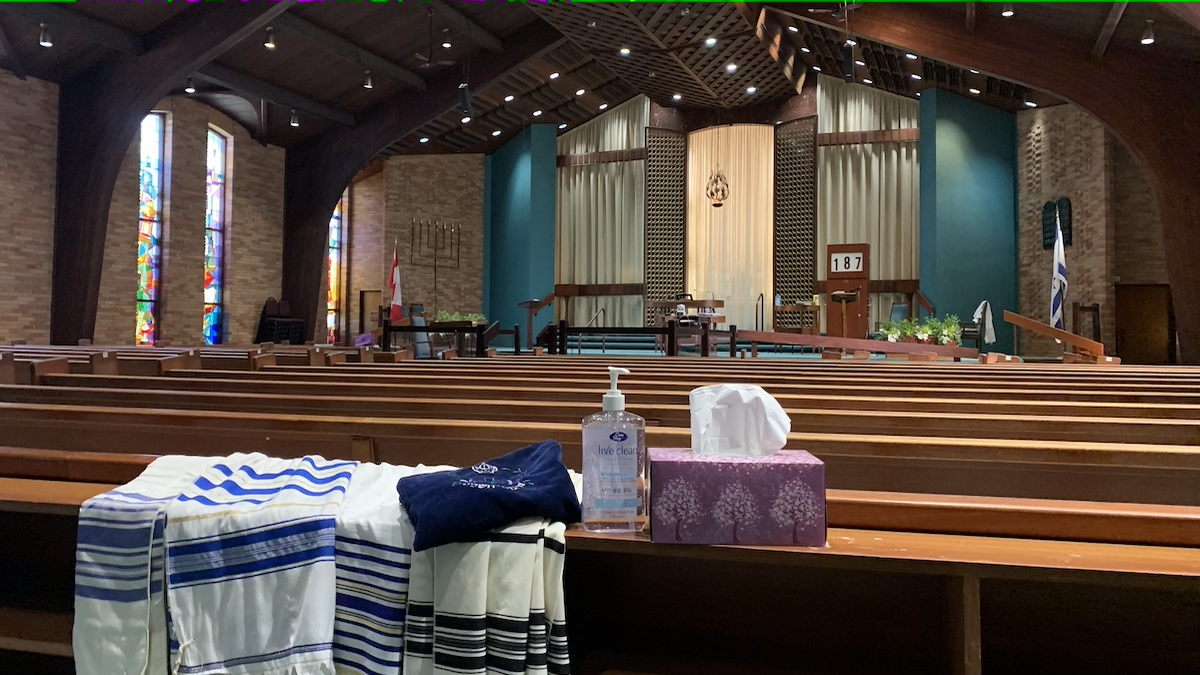 What are the High Holidays?
The High Holiday season generally refers to the 10-day period that begins with the holiday of Rosh Hashanah and ends with the holiday of Yom Kippur. These 10 days, called the Days of Awe, are spent doing self-reflection and asking forgiveness for wrongdoings. The holidays that bookend the Days of Awe are considered to be two of the most sacred holidays in Judaism.
Rosh Hashanah is the Jewish New Year. In English, its name literally translates to the head of the year. It is celebrated on the first two days of Tishrei, which is the first month of the Jewish calendar. Rosh Hashanah is a time for self-reflection — to contemplate one's actions during the past year and to make resolutions for the future. Rosh Hashanah also symbolizes togetherness and unity. Jews around the world gather with family and friends to enjoy a festive meal and to ring in the new year. Traditional foods for Rosh Hashanah include round challah, apples and honey and pomegranates. The most essential ritual of the holiday is to listen to the sounding shofar, a ram's horn. The blowing of the shofar is a reminder of one's relationship with God.
Yom Kippur is a more solemn holiday. Its name translates to the Day of Atonement. The purpose of the holiday is to repent for the sins one committed in the previous year. Many Jewish adults fast for the duration of the holiday. This means that they do not consume any food or drink for 25 hours. The reason for fasting is that on Yom Kippur, people are supposed to set aside their mundane needs and devote their attention to spiritual needs. Other measures taken to focus on spiritual needs include refraining from bathing, wearing makeup, and the use of electronic devices. Many Jews spend most of the day in synagogue, where they participate in prayer services centred around the theme of repentance. The fast ends an hour after sundown with a customary breaking-of-the-fast meal with family and friends.
The Jewish High Holidays are in full swing, but as a result of the novel coronavirus, celebrations in Ottawa have taken on an entirely different shape than in past years.
Under normal circumstances, friends and family gather, synagogues fill by the hundreds and sometimes thousands. This year, the pews will be bare and synagogues have been forced to adapt and think creatively, explained Rabbi Daniel Mikelberg, senior Rabbi at Temple Israel on Prince of Wales Drive.
"Of course, there can be no replacement for gathering in person. We're a people that love to schmooze," said Mikelberg.
"But we've also recognized that to provide virtual offerings really gives people something to cherish in these incredibly difficult times," he said. "So with creative ways, we bring people the synagogue experience to the comfort of their home. Really all they need is a device and internet access."
But even as some congregations adapt by employing videoconferencing and other technologies, others must negotiate conflicts between workarounds and religious doctrine.
Temple Israel, the only Reform congregation in Ottawa, has been holding remote services since the beginning of the outbreak in March. It will be offering its roster of High Holiday services online.
Providing regular services through Zoom and Facebook live has allowed his congregants to maintain a sense of togetherness despite being physically separate, said Mikelberg.
"The phrase I've been using is that each of our homes becomes a small temple," he said. "Really recognizing that even though it's not the place that we typically associate as our spiritual home, the home where we eat, sleep and gather with family can be elevated to this unique purpose."
Kehillat Beth Israel (KBI) in Carlington, Ottawa's largest synagogue and a Conservative congregation, has also shifted a large portion of services online.
"Thankfully the Jewish tradition teaches that saving a life is the most important Jewish priority," said Rabbi Eytan Kenter, KBI's senior Rabbi. "So even more than Rosh Hashanah and even more than Yom Kippur, our primary mandate is to keep everyone healthy and safe."
"We're doing our best to try and provide creative avenues that allow people to connect, but we are only able to gather for (physical) services under the allotted size, so obviously that's a moving target based on whatever the province sets," added Kenter. "That's why we set (services) up so that primarily it's going to be virtual."
KBI, which usually welcomes between 1,000 and 1,200 congregants each year, according to Kenter, had only 10 people inside the sanctuary on Rosh Hashanah. This number was based on the provincial government's announcement, which recently lowered the indoor gathering limit to 10 people. The announcement came the day before Rosh Hashanah.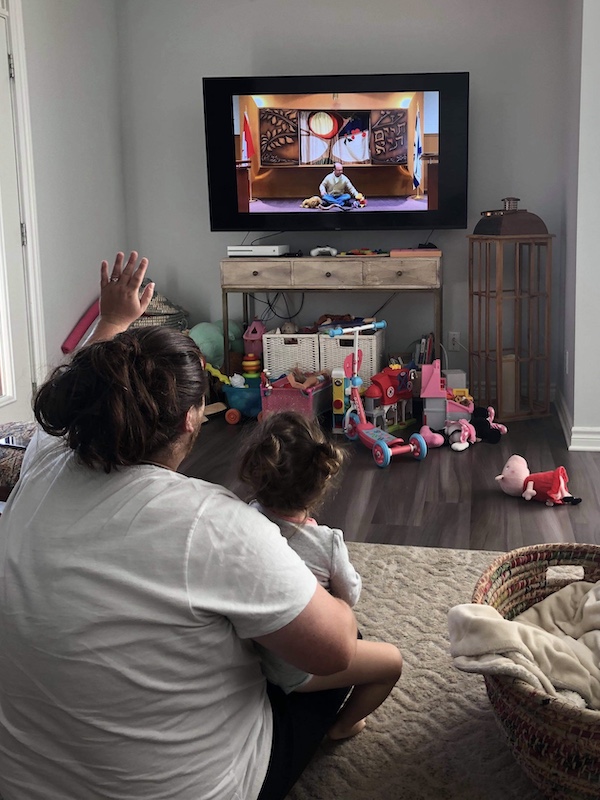 KBI and Temple Israel have also made it a priority to make accommodations for congregants who may be unfamiliar or uncomfortable with the use of technology to stream services.
"We worked with Rogers TV to have a couple of our services put on there, so that it was even easier for people to access them," said Kenter. "They just had to click on the TV and they're set."
Temple Israel provided a series of Zoom training sessions in advance of Rosh Hashanah.
"We recognize that many people are already using Zoom, but many people are not. And (before High Holidays) is the time to get accommodated, so that we don't find ourselves on Friday night in a place of struggle," said Mikelberg.
Orthodox synagogues in the city face a unique challenge, as Orthodox Judaism prohibits any use of technology on the Sabbath and holidays.
Machzikei Hadas, an Orthodox synagogue in Alta Vista, resumed in-person services towards the end of June with new coronavirus protocols, said Rabbi Reuven Bulka, the synagogue's Rabbi Emeritus.
The congregation's new safety measures include outdoor services, social distancing, mandatory registration to maintain legal gathering limits, and a no-singing rule (projecting one's voice adds to the risk of spreading the virus).
For the High Holidays, Machzikei Hadas will be conducting services in two large tents in the synagogue's parking lot.
"Instead of one big service, we're going to have a lot of small ones. Some for teens, some abbreviated services, some where they're just coming in to sound the shofar," said Bulka.
Another challenge facing every congregation in the city is the practical question of revenue. The High Holidays usually generate a large portion of income for synagogues, as the new year is a time for members to pledge donations, pay dues and renew their memberships.
"There's certainly those who have said, 'Well if I'm not coming to High Holidays, why do I need to pay my dues?'" said Kenter. "But we've also had a number of families who stepped up, provided support for the congregation and subsidized the difference, so we should be pretty OK."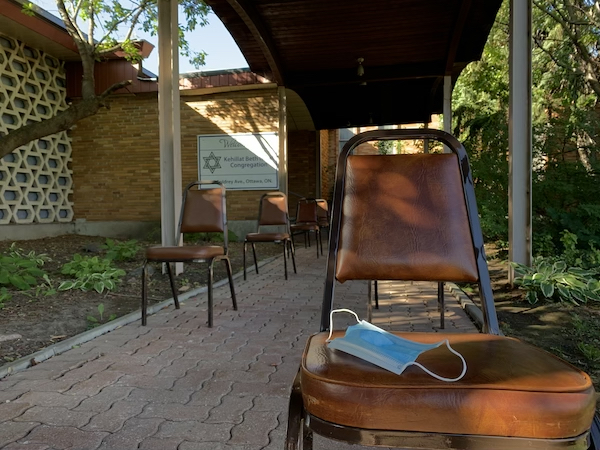 Michael Polowin, a member of KBI and chair of the Jewish Federation of Ottawa, is one of those supporters.
"Look, it's sad," admitted Polowin when asked about the state of this year's High Holiday celebrations. "We're all going to miss gathering in our synagogues, but each of them in a different way are doing their best to adapt, and I'm very proud of that."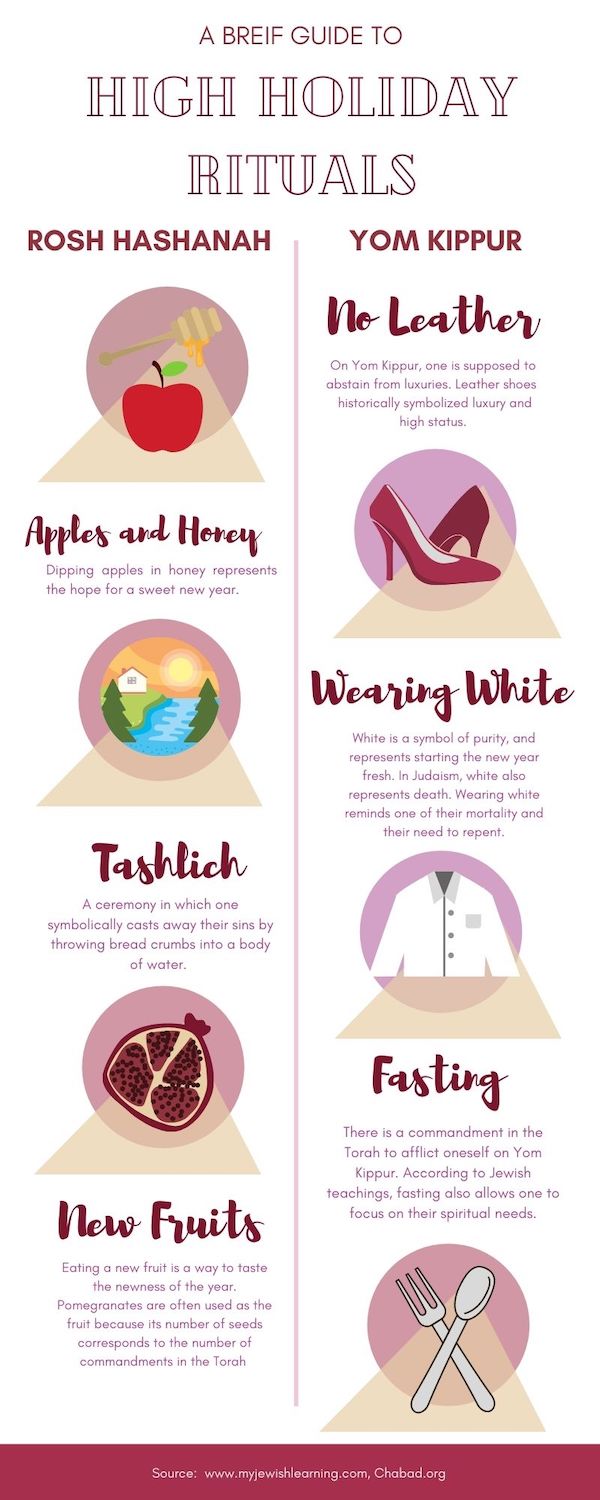 What Rabbi's Mikelberg, Kenter and Bulka all seem to agree on is that despite the challenges, the COVID-19 situation has also provided an opportunity for synagogues to grow for the long-term.
"I am going to guess that even as things return to a sense of normal, we are going to keep some of these traditions and the ability to be virtual," said Mikelberg. "Because we're connecting in newfound ways. And we can all celebrate that, even as much as we struggle."
---
More Stories