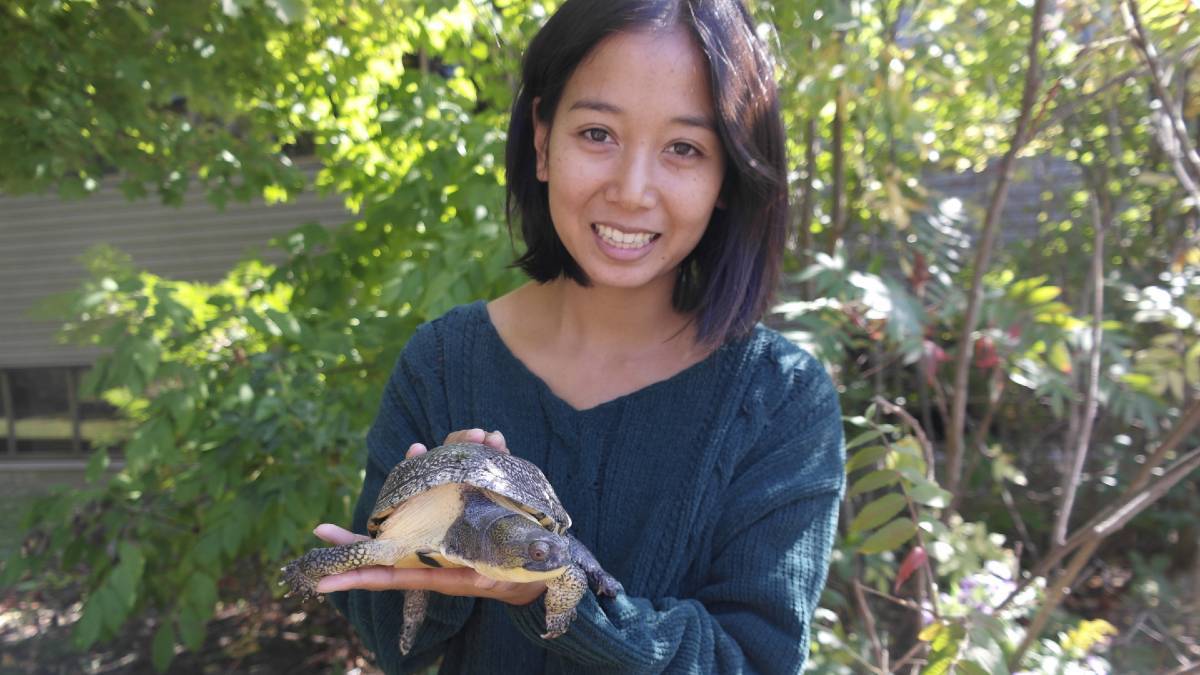 As Oceans Week in Canada ended, one young advocate is starting her work to bring awareness of ocean conservation to Ottawa.
Clare Stone is one of 160 young Canadians selected for the 2020 Ocean Bridge program, which aims to help young people advocate for ocean conservation in their communities.
Originally for Phnom Penh, Cambodia, Stone is a graduate of the Environmental Studies program at Algonquin College. She is currently a student in the Ecosystem Management Technician program at Fleming College.
Stone answered questions from Capital Current about her interest in the oceans and what it means to bring that message to Ottawa.
Q. When did you become interested in ocean conservation?
A. I've always been really fascinated with the ocean. Even as a young child, watching documentaries, there was just something so mysterious about it. I've always just been naturally drawn to watching the ocean and always wanted to work there.
But it wasn't until last summer that I really got a chance to travel to Ucluelet, B.C., on Vancouver Island and get involved. I did a three-month placement at an aquarium. And I learned about marine invertebrates, but I'd never really seen them or worked with them. I got to learn more about the science behind them and what their needs were, and to interact with the public to talk about conservation issues.
I took that knowledge and I'm trying to hopefully use Ocean Bridges as a platform to have these discussions about issues, like plastic pollution.
Q. What does ocean advocacy look like in Ottawa?
A. I think [it's about] spreading awareness. I'm hosting a screening for a documentary called Plastic Ocean, which gets into plastic solutions and what is happening. I want to follow up with that, if I'm dreaming big, in July with a webinar for Plastic Free July. I would love to be a little more positive and focus on zero waste and plastic-free tips, to create a non-judgmental space to have a discussion about plastic news, especially with COVID.
Actually, this morning, I was doing turtle surveying on Petrie Island (on the Ottawa River), [where] there are three types of turtles. I go around doing surveys and collecting numbers and data of them basking or traveling. It's nesting season right now, so Petrie Island has a permit and we're able to collect the eggs and transport them into a temporary nest with chicken wire to protect them from predators like raccoons.
Those are my personal projects. There are also local organizations like Ottawa Riverkeeper, which does microplastic surveys in the water, and it's a collaboration between academics and volunteers and the organization. I think it's great, creating this connection here in Ottawa.
I feel like Canada, before [the pandemic], was taking a good step forward, banning plastics and reducing our waste as much as we can. But we need to come out of this and re-evaluate those values.
Q. What does the Ocean Bridge program mean to you on a personal level?
A. I'm one of three from Ottawa in this cohort. So, to me, that's extremely important. It's really important to me to be from Ottawa and to be able to do these types of activities and bring something home and hopefully make a change in my own community because of this.
The program is called Ocean Bridge and coming from Ottawa [where we are not on the ocean], I really like how this program has given me an opportunity to make that connection with ocean issues, like a bridge.
---
More Stories