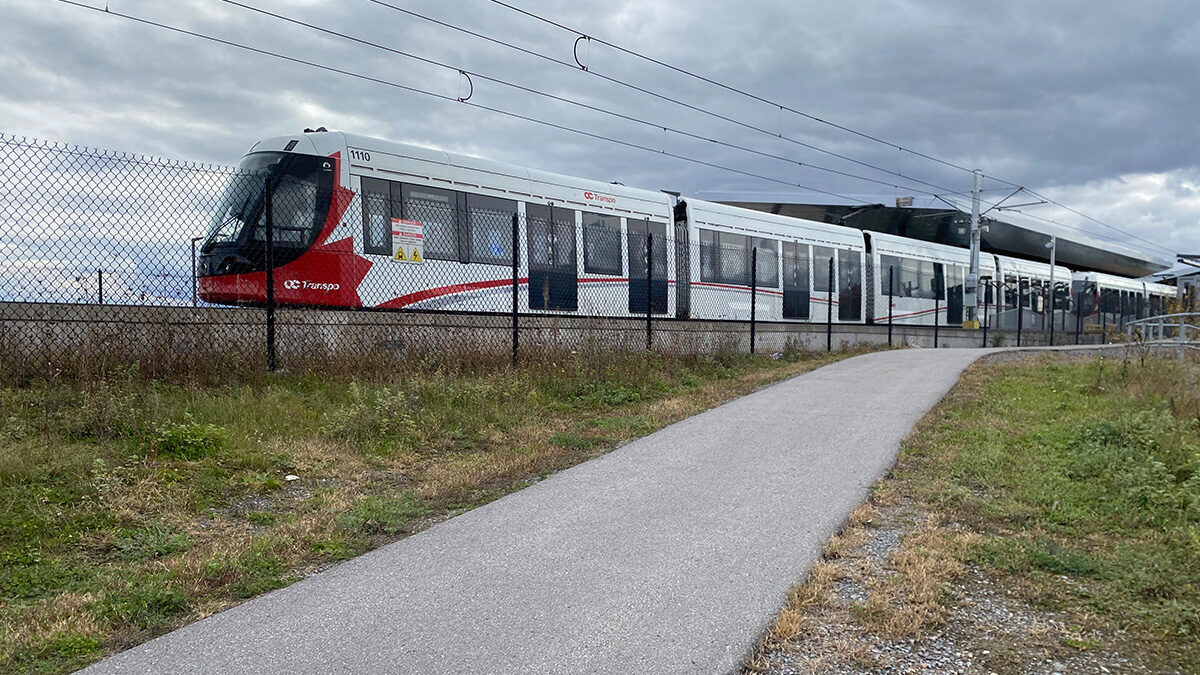 The fact that some Ottawa neighbourhoods were designed for cars can make it difficult for those who wish to walk or roll to get around.
Heading into Monday's municipal election, some candidates say improving people's ability to get to transit is key.
Laine Johnson, city councillor candidate for Ottawa's College ward, took to Twitter in July to emphasize the accessibility issues in her neighbourhood.
"People of all ages are thinking about how we do not have sidewalks, we do not have shops nearby" she said in a video.
OC Transpo's goal is to "take you there," but even getting to transit can be challenging for some users.
Reece Martin, a Canadian YouTube creator dedicated to educating on transit, said in an interview that transit's success depends on its accessibility.
"Having a large number of people who can walk or cycle or roll to transit is really important," Martin said. Great accessibility provides the rider base for transit and reduce the dependency on cars.
Accessible transit is necessary for the 15-minute neighbourhoods Ottawa has committed to developing. These are residential areas that have walking, biking, and transit routes to businesses in a short radius around homes.
In Ottawa's College Ward, many residential areas were built without sidewalks. In a 2021 review of walkability in Ottawa neighbourhoods, Bel-Air Heights was among the worst rated.
Bel-Air Heights is where Johnson lives. "We have these mature neighbourhoods that were designed for cars and so the walkability hasn't been addressed as we grew," she said in an interview Tuesday.
"If we don't address the pressure on our streets and include safeguards for people who choose to walk or bike, we're going to create a snarl."
Johnson said she wants to improve Ottawa's system for reviewing traffic calming to make roads accessible to all who need to use them to get places.
Voters looking for sustainable transit options are expressing frustration.
Claudia Stoyke, a student and resident of Somerset Ward who works in Nepean, explained in an interview Wednesday evening that when she walks from her workplace to the bus stop, she faces barriers as a pedestrian.
"The two streets I could walk up to catch a bus don't have sidewalks," she said. "I have to walk on the road or across lawns, driveways and parking lots."
Outside the downtown core, businesses are often in complexes separated from the road by large parking lots. That can pose accessibility challenges for anyone, let alone those with reduced mobility. Riders may be discouraged from commuting by transit to stores if walking to and from the transit stop is unsafe.
Johnson called these broken connections.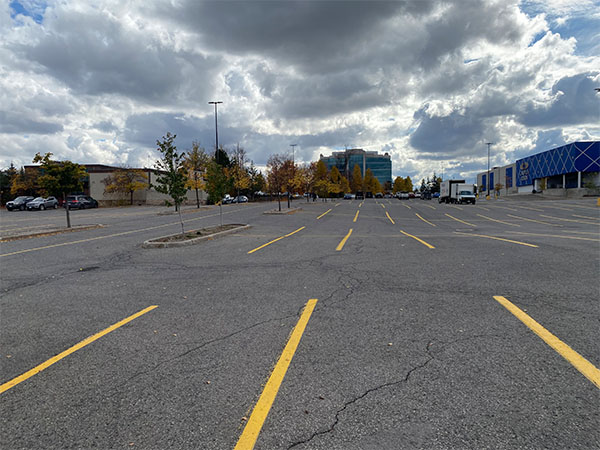 Martin said there are solutions. "The reality is people are willing to walk. You just have to provide them an environment that is comfortable, which a parking lot almost never is."
Mayoral candidates Catherine McKenney and Mark Sutcliffe both briefly mentioned this topic in their platforms.
McKenney promised action to create walkable neighbourhoods.
Sutcliffe's platform commits to "invest in improving pedestrian and cycling connections to existing and future transit stations, and install more secure bicycle storage systems."
Ottawa is already committed to making accessible transit happen by building infrastructure for walking and cycling and increasing density around major transit infrastructure.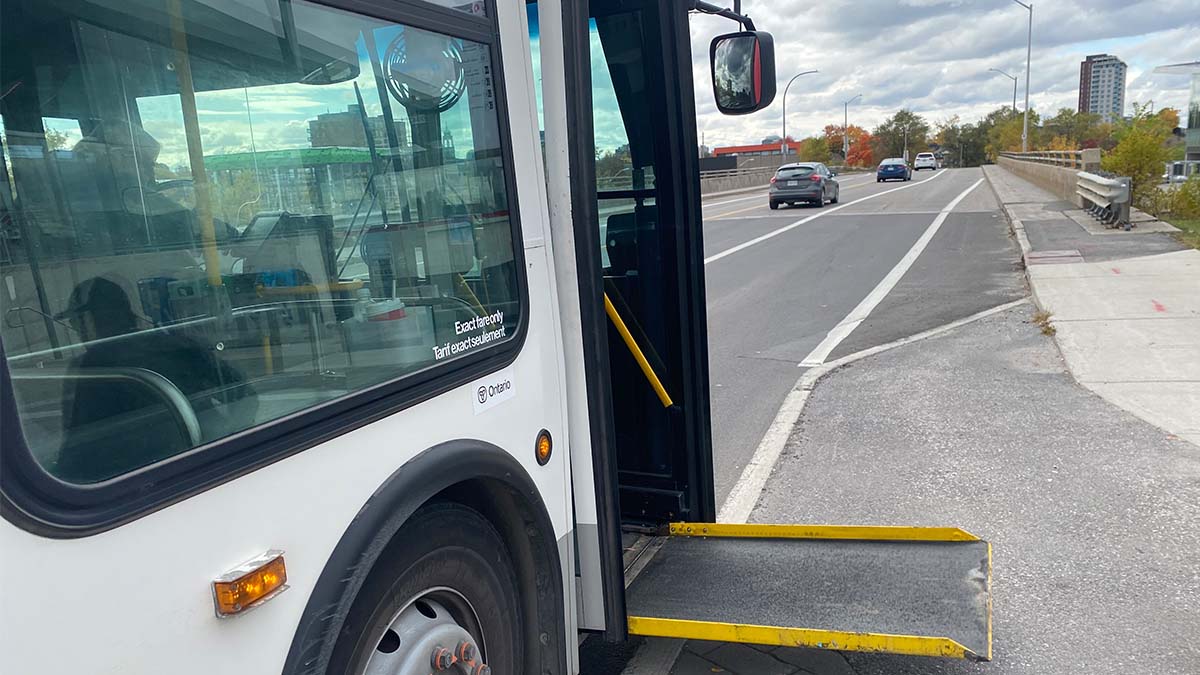 Jeff Leiper, the incumbent councillor in Kitchissippi, has served on city council for eight years and has been an advocate for the creation of 15-minute neighbourhoods.
Leiper says Kitchissippi is a good walking neighbourhood. Most roads have sidewalks and small businesses are mixed in among a blend of houses and apartments. The LRT also runs into the ward, with buses branching out around the central hub of the Tunney's Pasture station.
For Leiper, these are lessons to be used in developing the city.
"We as a city need to make sure that we are consistently putting the money into the maintenance of our walking infrastructure in order to be able to ensure people have a safe way to get around their neighbourhoods and to transit stations."
Leiper said it is now Ottawa's policy to add sidewalks when rebuilding streets. However, the city has run into cost and resident pushback preventing the addition of sidewalks to roads.
Martin said that this doesn't necessarily have to be a problem. "Streets without sidewalks can be totally fine if pedestrians are the main priority and cars are the visitor and have to go slow." Johnson expressed interest in reducing speed limits where appropriate in her Ward.
Creating density around major transit arteries will put a lot of residents within walking distance of transit, Martin noted, improving transit accessibility.
Johnson said mixing residential and commercial uses will further strengthen communities.
Small commercial areas mixed into residential are more walkable than big plazas segregated from residences, Johnson said. "You can bring a storefront to people instead of bringing the person to the store."
The blend of buses, walking and cycling make convenient non-car options a possibility for everyone and, in Leiper's eyes, "encourages people to make [transit] a first choice rather than the last resort."
---
More Stories