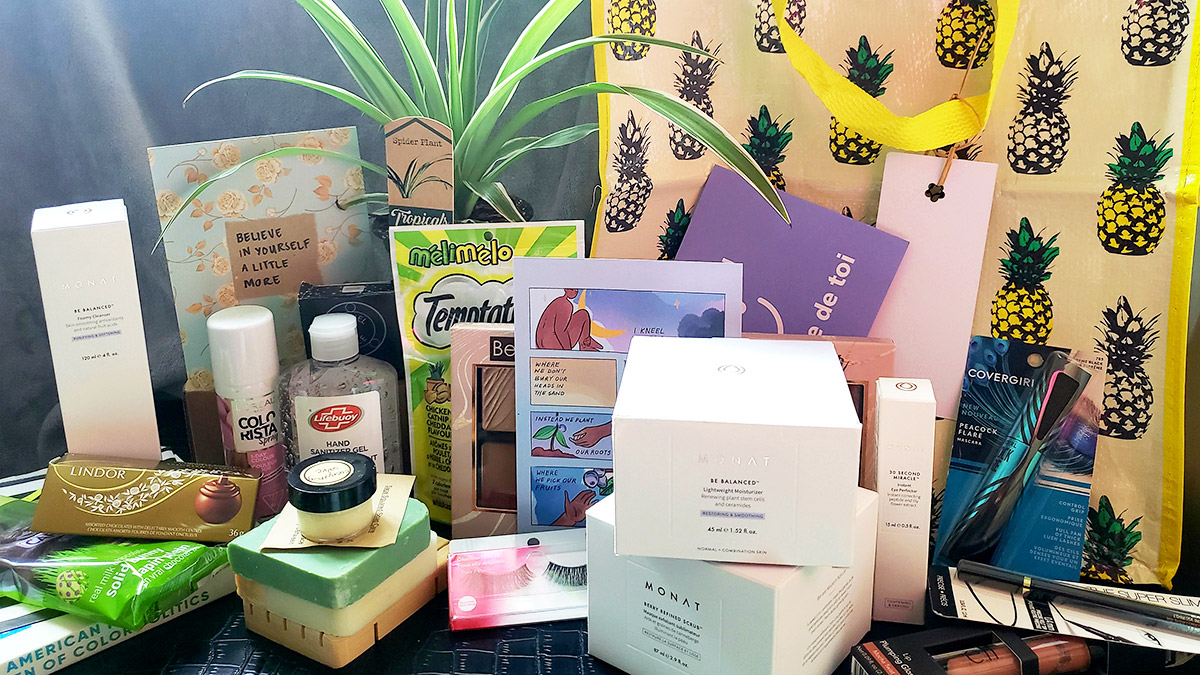 Christmas may be a time for giving, but the activists behind a new Vancouver-based initiative are hoping to bring that holiday spirit to people affected by poverty all year round.
The grassroots project — aptly named Season's Greetings — provides free, curated gift boxes to people living in poverty in Metro Vancouver, with a focus on those facing layers of marginalization, such as racialized, disabled and 2SLGBTQ+ people.
Each box includes self-care items such as books, snacks and skincare products.
"Everyone and anyone need wellness, and a reminder of that right now, during the pandemic," said organizer Justinne Ramirez. "Season's Greetings is meant to be a package that will allow them to just feel good and know that they deserve nice things, too."
According to the 2016 census, 17 per cent of Metro Vancouver residents live below the poverty line, as defined by the market basket measure — a low-income reference comparing family disposable income to the cost of basic goods and services. Newcomers to Canada and Indigenous and Black residents in Metro Vancouver are more likely to experience the impacts of very low incomes, facing poverty rates of 43 per cent, 28 per cent and 27 per cent respectively.
Ramirez said while Season's Greetings won't solve poverty, she hopes the initiative will remind recipients that they deserve care and comfort.
"Sometimes, it is a barrier for folks who are in poverty, because they're usually asked only to look for essential items," said Ramirez. "They won't necessarily have the disposable income to treat themselves — and there's a bit of that guilt, as well, that comes with that."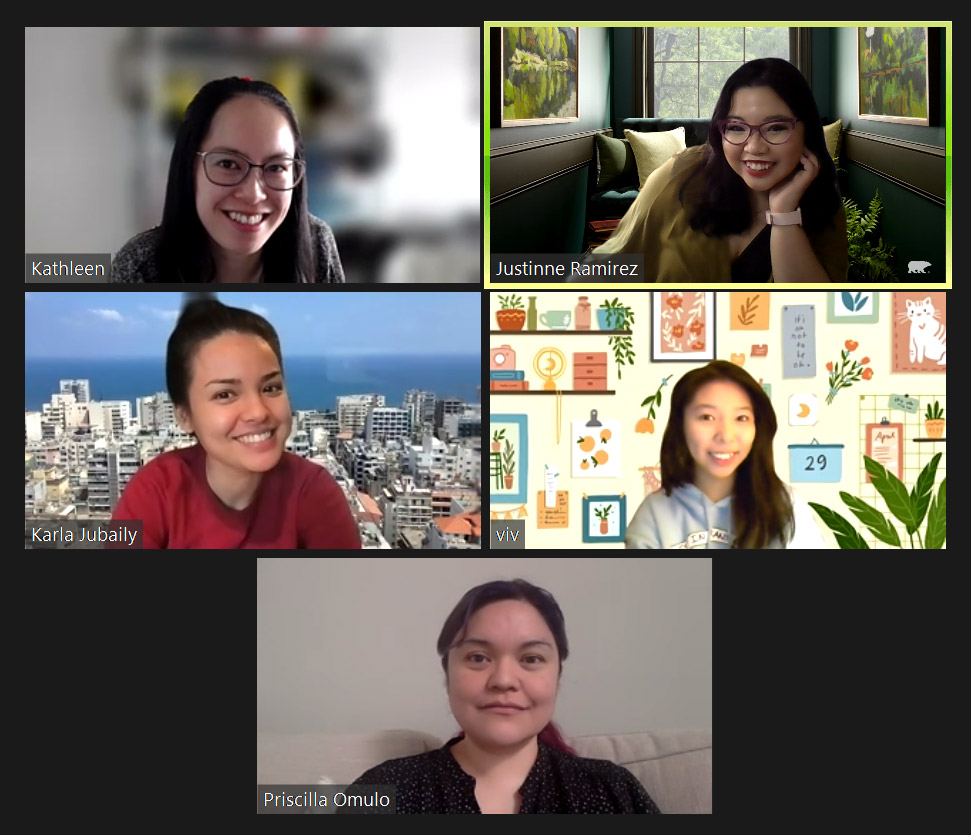 Organizer Kathleen Yang agreed, saying Season's Greetings aims to place care and joy at the centre of fighting poverty.
"So often, the types of programs that provide these services are only for survival goods, like food, toothpaste, toothbrushes," she said. "And it's, like, you're worth more than just surviving. You're inherently valuable, beyond just survival."
Ramirez and Yang said Season's Greetings seeks to give participants control throughout the gifting process by maintaining open communication. Upon sign-up, individuals are not required to present proof of income or other aspects of social location or identity. But they are asked to self-identify their economic status and particular identities such as race and gender since Season's Greetings "prioritizes racialized people living in poverty, 2SLGBTQIA+ people, young people, women, older people, and disabled people, taking into account layered oppressions," organizers stated.
"The systems of oppression that we're steeping in right now can be so limiting in terms of choice and agency," said Yang. "That's why consent is so important to us — to be able to build in choices for folks who are participating and receiving packages, but also with volunteers."
Each participant is matched with a volunteer to arrange deliveries. Ramirez and Yang said they hope volunteers will be able to build relationships with recipients and act as points of contact, connecting participants with other forms of support as requested.
In its pilot year, the organizers of Season's Greetings plan to deliver three care packages to the same group of 24 individuals. The first package was delivered in early April, with the remaining drop-offs scheduled for June and September, during non-holiday periods.
Season's Greetings was launched through the #RisingYouth program, which provides federal grants to youth in Canada for community service projects. The initiative has also received monetary and in-kind donations from local businesses and community members.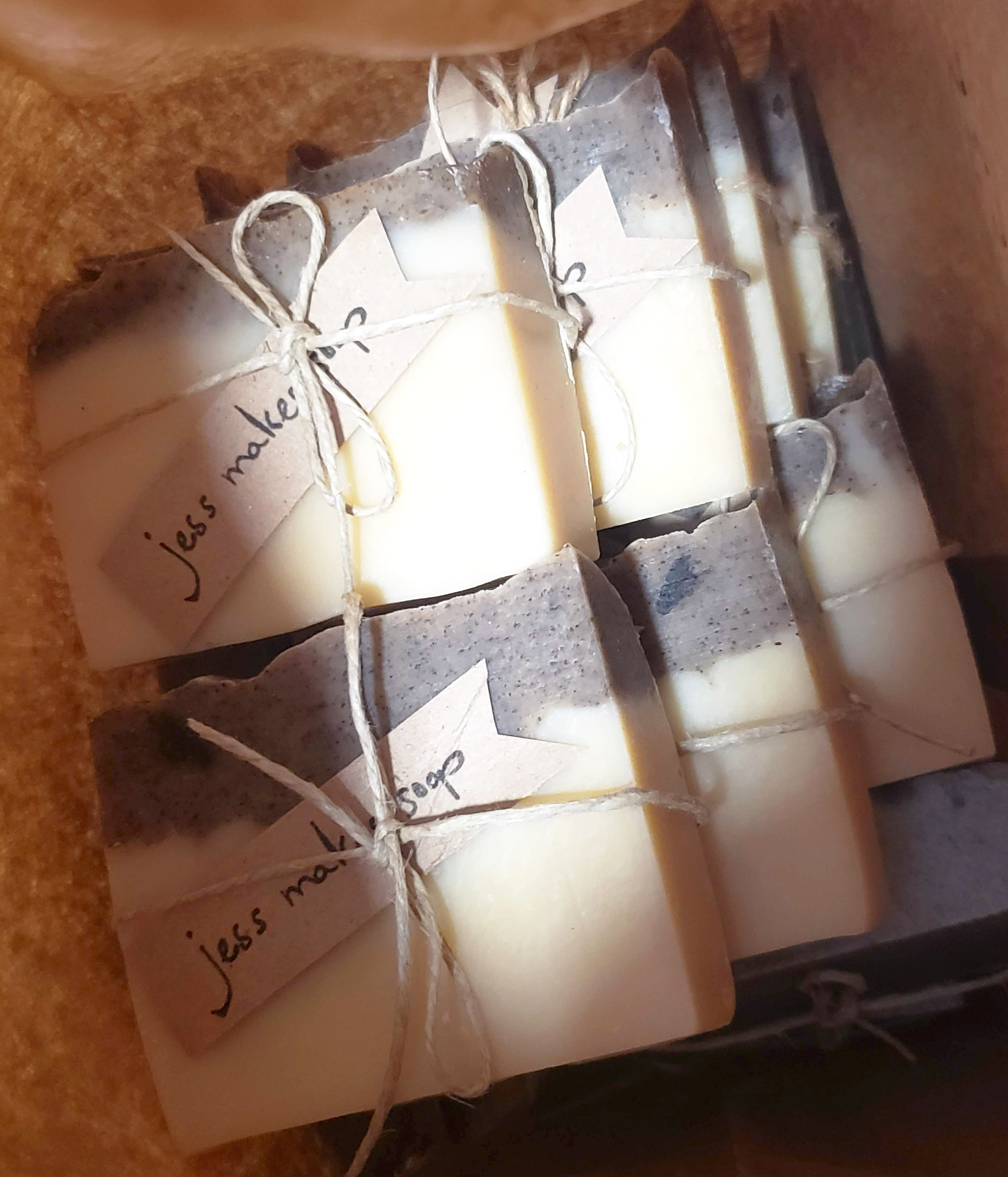 One donor is Jessica Tim Ching Lee, who made soaps to be included with the care packages. Lee said she was happy to share her hobby with others and participate in an initiative led by young activists.
"I know that the organizers of this project put a lot of love and care into their products, and I really do believe energetically that those things do imprint into the objects," said Lee. "The hope is that some of that love and care that was put into making these things can be felt and make a difference."
As a project rooted in mutual aid, Season's Greetings aims to help individuals with more capacity or access share what they have and support their neighbours. The recent growth of such community care initiatives is inspiring, said Lee.
"I think we're beginning to see that there's only so much that non-profits are able to offer communities in need," she said. "Mutual aid, to me, just feels like a much more direct way to be able to channel resources from A to B."
Ramirez said Season's Greetings hopes to lean in to the political nature of the mutual aid model. The team hopes to eventually connect with local organizers and play a larger role in education and political activism through social media campaigns and lobbying.
"One thing we're doing right now is addressing people's immediate needs," said Ramirez. "But ultimately, what we want is to eliminate all these systems of oppression. We want to be a part of that movement."
For Ramirez, the issues Season's Greetings works to address are deeply intertwined and rooted in structures of power.
"The reason why a lot of our participants are asking for this is because they're receiving the implications of policies that have failed to recognize their human rights," she said. "This goes back to people's relationship with colonization, which has contributed to unaffordable housing, the commodification of health care, food, culture and even people's labour… These are all connected."