There are just more that 53,000 places in the Rogers Centre for eager baseball fans supporting the Toronto Blue Jays. Replace each fan with a child on Ontario's waitlist for autism services and there still wouldn't be enough room.
The Durand-Shea family of the Durham region occupies three of those seats.
As the mother of seven-year-old triplet boys who are all on the spectrum, Kerry Durand-Shea knows all about the struggle's families face, while raising children with autism in Ontario.
"It's been obviously an adventure just having three babies, never mind having babies that have autism," she said. "They all have sensory processing – one is a seeker and the other two are avoiders. Two also have ADHD on top of it and my one son has Tourette's."
Despite the boys being diagnosed at age two, the family is still waiting to be accepted into the Ontario Autism Program (OAP) and start receiving the services and supports the province has long promised.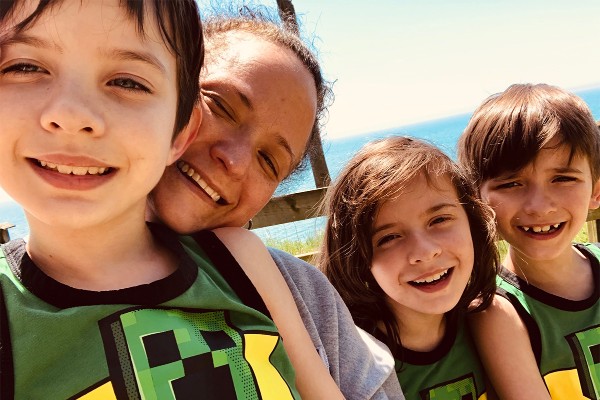 The OAP offers support to families with youth on the spectrum. Children in the program must have been diagnosed with autism spectrum disorder (ASD) by a recognized professional. The services can be used until age 18.
Although the program continues to expand, many are still waiting for their turn. Provincial data shows there are 55,941 children registered for funding and services at present.
A study from the Laurier Autism Research Consortium underscores another problem.
Families in Flux found 53 per cent of participants said the program funding they received met their child's needs to "a low extent or not at all." An additional 47 per cent said they barely received an hour of therapy that is funded by the province.
Margaret Spoelstra, executive director of Autism Ontario, said one of the many challenges is that families don't actually know where they are on the waitlist. They just have to hope their child is next for services, she added.
Spoelstra said the speed of the waitlist also depends on where one lives in Ontario and the services that are available in the area.
"You can have a program, but while you're waiting, your funding may come up, and you may not be able to actually find the help your child needs," she said.
Durand-Shea experienced another kind of frustration in 2018. The family was told the boys had finally reached the top of the waitlist and would receive services in three months.
Then, the waitlist was frozen and the family never got their services.
In February 2019, the Ottawa Citizen reported on documents that suggested the Social Services ministry had suspended autism program funding in October 2018 and not told parents.
The waitlist was frozen until March 2019. In light of the release of the documents suggesting the list was frozen, the Citizen said that some questioned whether the Progressive Conservatives had artificially inflated it to support changes to the program. The minister at the time, Nepean MPP Lisa MacLeod denied that.
When Durand-Shea called to inquire about her sons' services, she was told the wait was going to be up to two more years for her children, despite the boys having made it to the top of the list.
"They said, 'I'm sorry, I don't know what to tell you, but it's going to be another 18 to 24 months,'" she said.
"And that's when parents started to protest," Durand-Shea added. "That's why we stood there screaming because they stole, they literally shut the doors in my children's face for services."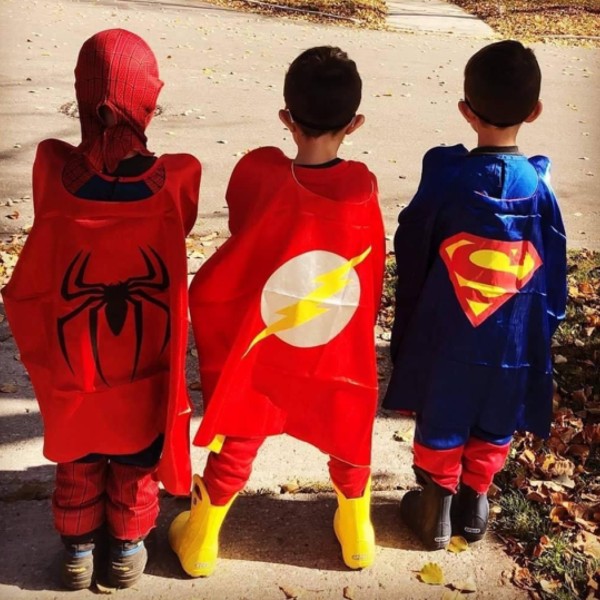 The OAP was amended in February 2019 when the minister announced the province would eliminate the waitlist for autism services and begin giving money directly to parents to buy services. In 2021, some services were made available to a small group of children on the waitlist.
Despite a commitment to double the amount of money dedicated to the OAP budget from $300 million to $600 million, and the promise of clearing the waitlist, the new "needs-based program" still has age restrictions that Durand-Shea says are crippling her family's budget.
Durand-Shea says the current program gives families with children younger than six more than $22,000 a year, regardless of need. However, families with children older than six, such as hers, receive no more than $5,500 annually, despite their needs.
"For my children, it costs $350 for seven hours of ABA therapy per day, and that's only for one child," she emphasized. "For the three of them, it was about $1,200 for one day a week. Then you do those four times ($4,800), and that's your month.
"How are you supporting families by giving one way too much money, and not enough for others?" Durand-Shea asked. "You can't throw one blanket over everybody. What my kids need is different than the kid up the street. It really needs to be individualized, with no age caps. Age caps have got to go."
Applied Behavioral Analysis (ABA) therapy is only a fraction of the family's expenses. Durand-Shea has pulled her sons out of regular school because of their struggles and lack of support from educational assistants (EA's). After enrolling the boys into another school geared towards their needs in November 2021, they have made significant progress.
The boys are catching up to appropriate reading levels, receiving more advanced work, and learning to emotionally regulate.
But it is expensive and the family now faces a tough decision.
"Do we put them back into regular school, which will present regression in their learning and progress?" she asked. "Or, are we going to financially take the hit for at least one more year of school, which is going to cost over $75,000 … on top of paying out of pocket for ABA?"
A situation that is all too common for Ontario families with children on the spectrum. A reason, Durand-Shea explained, that constantly leads parents to take drastic measures.
"There's a reason why families sell their homes, and take that money and put it towards their kids ABA therapy, and there's a reason why families are bankrupt," she says. "They give everything they possibly can to their children, then they're financially crushed and are now living with their parents."
The family started receiving their "band-aid money" in October 2019. During the COVID-19 pandemic, most programs and services were closed. As a result, Durand-Shea said it became harder to spend the money and reap the benefits of ABA therapy.
The funding was also conditional on spending the money within a given time period, or give it all back. This left some families scrambling to buy unnecessary things for their children in order to keep the money. For others, the money wasn't enough to apply for services.
"This is [a] three-times financial hit on our house, and when the Ford government froze the waitlist, they were asking us to wait longer and not give our kids anything," Durand-Shea said.
"I could buy a new house with what I spend in ABA therapy in a matter of two years. It's going to take one year to spend the money and five years to pay it back with interest…because we can't financially pay out of pocket, so we have to borrow," she added through tears.
In addition to implementing a needs-based therapy system, Autism Ontario's Spoelstra said the next steps are to put the dialogue into action, be transparent with families and show accountability. Accountability is especially important, Spoelstra says, when promises about services and funding are shared. But it cannot be done through a self-report, she added.
"So, if the Ministry of Education, for instance, is the only group reporting on how they're doing, there's going to be obvious biases that are present in that," Spoelstra said. "We really need to have some type of arm's length assessment of a process to say, 'how can we ensure that that child has professional support in place that, through our evidence-informed practices, we know it's actually making a difference?'"
Autism Ontario's goal is to help society see someone with autism as someone deserving of support across all ages and stages of life, with the expectation that needs will change over time, Spoelstra said.
For Durand-Shea, the demand remains the same: remove age caps. She says she has contacted Ajax MPP Patrice Barnes to continue fighting for her boys in addition to advocating for an increase in funding and needs-based programs but has yet to hear back. Barnes has not responded to requests from Capital Current for an interview.
"It's not about changing kids with autism so that they can fit into society," she said. "It's about how they can cope in society, how they can regulate and how they can communicate their needs to advocate for themselves."
---
More Stories