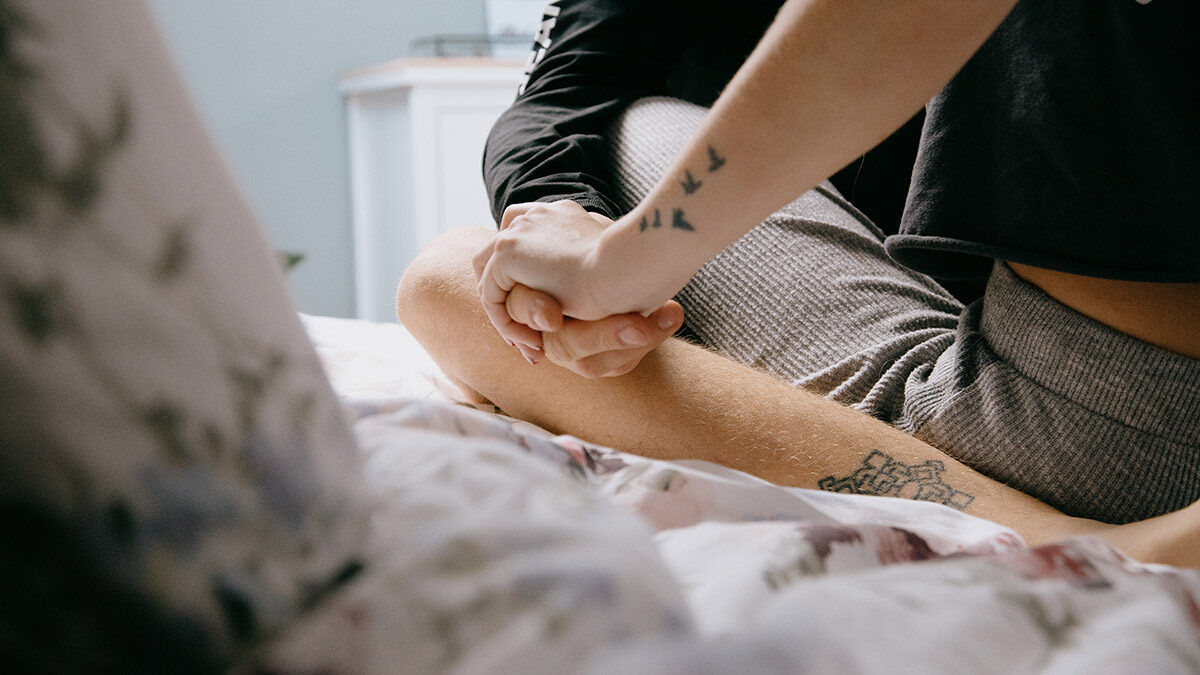 Talking about sex can be hard, especially when you don't have access to information and language that parallels your experiences. For transgender youth, who rarely see themselves represented in the sex education curriculum, finding sexual health resources is often a difficult process.
SAEFTY, which stands for Support And Education for Trans Youth Ottawa, wants to make that easier. The group partnered with the Bank Street sex shop and bookstore Venus Envy to host a Trans Sex Ed 101 online workshop on Saturday, Dec. 18.
Ella Lake, a SAEFTY facilitator and the lead organizer of the event, said the workshop was inspired by a need for accessible health resources that has been exacerbated by the pandemic.
"I think especially in quarantine and for people — especially young people transitioning during lockdown — having more good, reputable information on how their bodies work felt very important," they said.
Lake said Saturday's workshop focused on three main facets of sex education — anatomy, protection and pleasure. The event also covered trans-specific health topics, such as how bodies can change after gender-affirming surgery and hormone therapy.
"The facilitator is absolutely incredible in talking about all of those things at once, how all of those things are applicable," said Lake. "No matter what degree of sex you want to engage in, knowing how your body works is really affirming, regardless of whether you want to use it for sexual purposes or not."
Most of the questions asked by participants centred on navigating dysphoria in sexual encounters and situations of physical pleasure, said Lake. The workshop outlined non-gendered vocabulary surrounding sex and focused on helping youth feel good in their bodies.
"Being able to relate to your body in a positive manner, when both the external perception and your internal perception are often overwhelmingly negative, can do wonders for one's mental health," said Lake.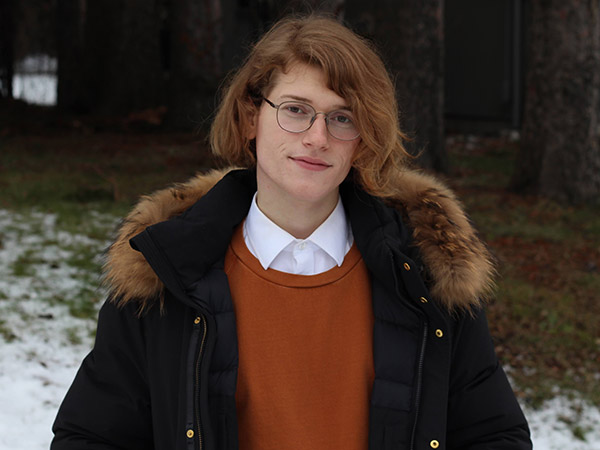 Nat Jackett, the trans programming co-ordinator at the Carleton University-based group Rainbow Ottawa Student Experience — or ROSE — agreed. They said a lack of inclusive and affirming sexual health education creates a stigma and prevents people from viewing themselves positively.
"To learn about sex and gender on a spectrum helps save people's lives and gives them better access to their own health and their own healthcare, and their own sense of being and sense of self," said Jackett.
Jackett also highlighted the barriers to learning about sexual health in a school context.
"If it's sex-ed day and there's an openly gay kid or trans kid in class, what are the odds that that kid gets singled out? What are the odds that that kid isn't comfortable?" they said. "Probably pretty high."
For Jackett, consent and personal choice were topics that were rarely discussed when they attended high school in Ontario.
"I think it should be really beneficial to kids to teach them about consent — and not like consent with regards to sex, but consent with regards to choosing what they get to do and having agency over their own self and body," they said. "Kids aren't really afforded those choices because there is a lot of ageism, as well, in our society."
Lake said SAEFTY's workshop aimed to connect trans youth with information on safe, consensual pleasure in a space that was dialogue-centred. The team avoided having someone in a position of power lead the conversation, as that can often create uncomfortable or abusive situations.
"I think it can be difficult to navigate boundaries and how to communicate concepts around pleasure in a way that is both clear and true and professional — which is why it's so important to have facilitators like the people at Venus Envy, who can offer that information in a direct, professional manner," Lake said.
SAEFTY facilitator Ella Lake discusses what they hope participants took away from the workshop.
In a 2019-2020 national survey conducted by Egale Canada, 43 per cent of 2SLGBTQ+ student respondents in Grades 8 and above felt that discussions around 2SLGBTQ+ dating and sexuality in school were more often framed in a very positive way. Fifty per cent of participants indicated that such conversations were addressed in a somewhat positive way, and seven per cent noted that the discussions were presented negatively.
While most of Saturday's participants seemed to be high school students, Lake said SAEFTY also invited parents, healthcare professionals and educators from the Ottawa-Carleton District School Board to attend.
"Those people are often in positions of being asked questions by trans youth, and we want them to be informed enough to give correct answers," they said.
In the new year, Lake said SAEFTY plans to host more sex-ed events in partnership with Venus Envy. Lake said they also hope to organize workshops that are specifically geared towards older queer and trans folks who have recently come out, as well as parents of trans kids.
"Being 12, 13, 14 — it's fucking rough as it is. So the younger ones don't necessarily have the agency to sign up for a Zoom call," they said. "But maybe we can organize something to educate their parents, and their parents can learn something, too."
---
More Stories