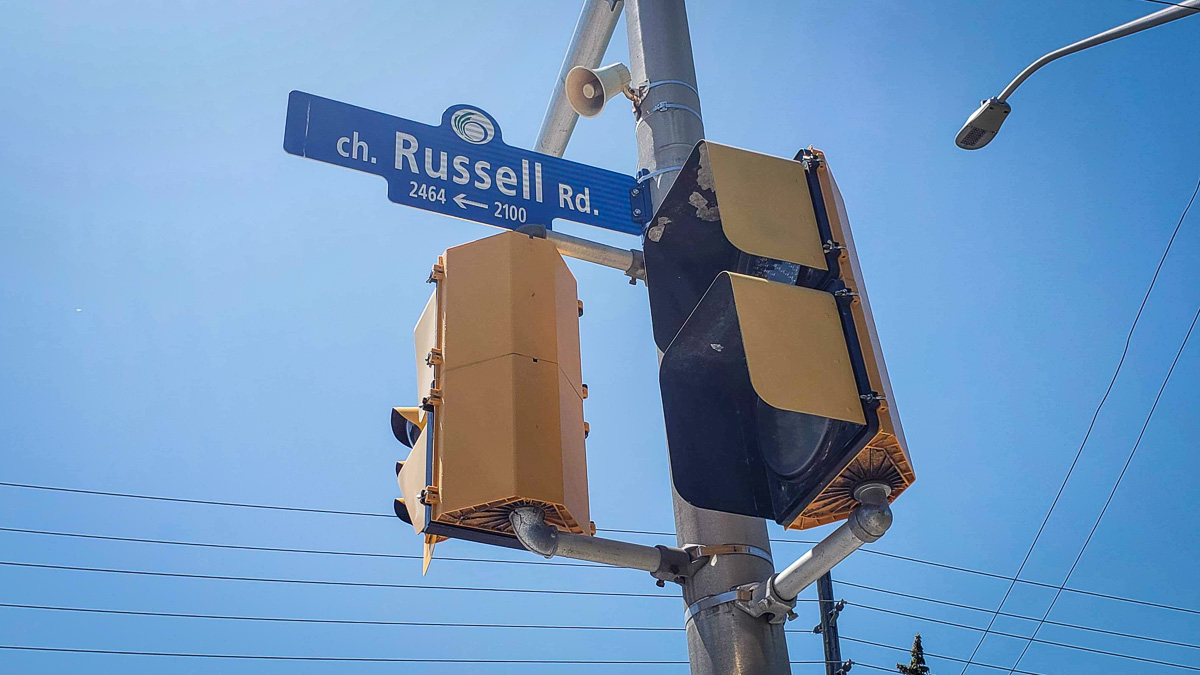 A controversy over the historical namesake of Russell Township just east of Ottawa has reached the nation's capital along Russell Road — the route that runs between urban Ottawa and the nearby rural area named for a slave owner.
Peter Russell was also a top Upper Canada administrator in the late 18th and early 19th centuries.
Godlove Ngwafusi, a leading voice in the Ottawa's Black community, says he wants Russell Road to be renamed.
"It's crucial to rename all of these things," said Ngwafusi, a spokesperson for the African Canadian Association of Ottawa, an umbrella organization that represents more than 50 communities in the city that share African and Caribbean ethnocultural heritage.
Ngwafusi told Capital Current that a discussion around renaming Ottawa landmarks that honour historical figures with racist legacies is "long overdue."
"The renaming of roads and towns and monuments, that's the first step. We're in 2020 and we cannot keep burying our heads in the sand."

Godlove Ngwafusi, a spokesperson for the African Canadian Association of Ottawa
Last week, in the wake of the North America-wide anti-racism protests spawned by the Minneapolis police killing of George Floyd, an online petition demanding that Russell Township change its name gained support of close to 2,000 people.
The township has begun formal discussions to change the community's namesake to a different Russell, an idea that would allow the township and the hamlet called Russell to keep their names while honouring another historical figure.
That proposal has drawn mixed reactions.
Meanwhile, the major arterial bearing Russell's name that connects urban Ottawa to the rural Cumberland municipal ward — once part of historical Russell County — has joined a host of other Ontario landmarks under scrutiny because of links to slave owners from the early history of Upper Canada.
Despite legislative changes as early as 1793 to place some restrictions on slavery in Upper Canada — the future Ontario — some wealthy landowners such as Peter Russell continued to own slaves into the early decades of the 19th century.
Slavery was officially abolished in Upper Canada on Aug. 1, 1834 under Britain's Slavery Abolition Act of 1833.
For many Black and Indigenous people in Canada, landmarks that commemorate historical figures linked to racism bring their traumatic roles in Canada's history — and the country's racist past — into the present.
"If we want to preserve history, let's preserve all history," said Ngwafusi. "To preserve Black history, in Canada, we need to re-write it."
Peter Russell: Slave owner
The Russell Township renaming petition has become part of a broader and contentious conversation about how many Canadian landmarks have been named and whose legacies they preserve.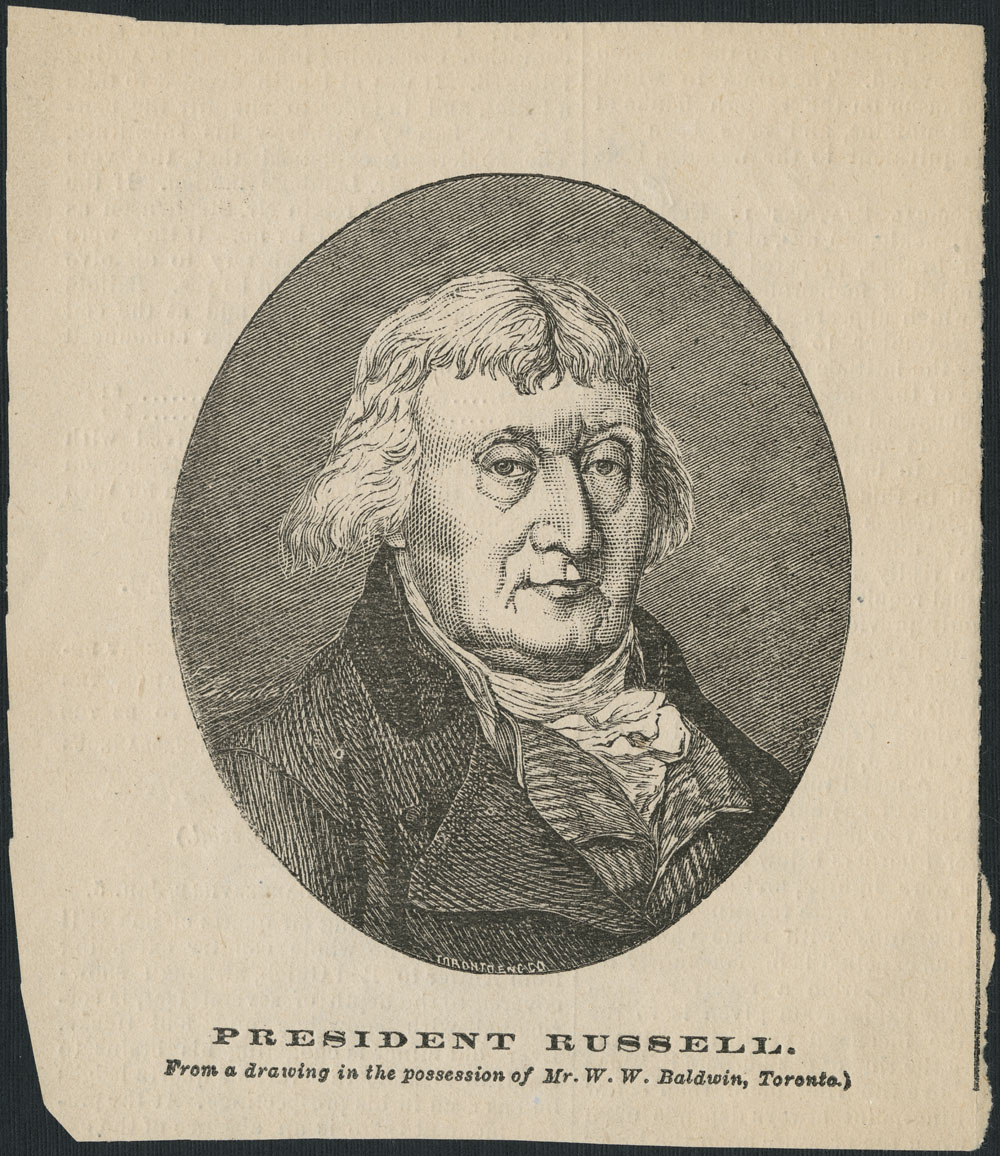 "Peter Russell was known to be a slave owner and believed to be an active participant in delaying legislation that would put an end to slavery in this region," stated a motion introduced at public meeting on Monday, June 15 by Russell Township mayor Pierre Leroux. "The Council of the Corporation of Russell recognizes the offensive nature of this individual, and agree that we do not share his values."
Peter Russell was born in Ireland in 1733 and died in York, Upper Canada — the future Toronto — in 1808. He was a gambler and spent a good deal of his time in Canada holding various positions in the administration of Upper Canada to pay off his debt.
He is also believed to have granted himself large swaths of land, including several landmarks around Toronto, among them: Russell Hill Road, Petersfield and Russell Abbey.
Russell fought to water down anti-slavery legislation championed by Upper Canada's lieutenant-governor, John Graves Simcoe, so he could keep four slaves: Peggy Pompadour and her three children, Jupiter, Milly and Amy. Simcoe was an abolitionist and eventually succeeded in passing legislation in 1793 to curtail slave ownership in Upper Canada. But Russell managed to gain a clause that allowed him to legally keep Pompadour and her children enslaved.
Accounts suggest he treated Pompadour poorly. He would often complain about her "troublesome" behaviour, and eventually posted an ad trying to sell her and Jupiter for $350 — a sale which would have split up the family.
The advertisement, which appeared in the York Gazette newspaper in February 1806, stated:
"TO BE SOLD: A black woman named Peggy, aged forty years, and a black boy, her son, named Jupiter, aged about fifteen years, both of them the property of the subscriber. The woman is a tolerable cook and washer-woman, and perfectly understands making soap and candles. The boy is tall and strong for his age, and has been employed in the country business, but brought up principally as a house servant. They are each of them servants for life. The price of the woman is one hundred and fifty dollars. For the boy two hundred dollars, payable in three years, with interest from the day of sale, and to be secured by bond &c. But one-fourth less will be taken for ready money. PETER RUSSELL"
Other Namesakes with Racist Legacies
In March, the East York Community Council voted unanimously to rename Russell Street in Toronto after the late Ursula Franklin, an acclaimed physicist, peace activist and social reformer. Along with this, a motion was approved to have the University of Toronto and the city's anti-black racism team work together to identify opportunities to rename other infrastructure and establish monuments to important Black Canadians in Toronto.
A street named after Russell also runs through Windsor, Ont. Recently there have been calls for more education about Peter Russell, why the road was named after him and about other slaveowners in Canada and the legacies of their actions.
"We have been denying the existence of racism in Canada," said Ngwafusi.
Ottawa Mayor Jim Watson would not comment on whether the city should rename Russell Road. A spokesperson told Capital Current this week the mayor was not available.
However, Watson has not supported calls to remove statues of Canada's first prime minister, John A. Macdonald, who was ultimately responsible for the creation of the residential schools system declared a form of "cultural genocide" against Indigenous peoples in Canada by the 2015 report of the Truth and Reconciliation Commission of Canada.
Natasha Henry, a PhD candidate in history at York University and president of the Ontario Black History Society, says it's critical that Canadians learn about figures like Russell, but also about the people they oppressed.
"It's important to memorialize other groups of people who have contributed to the development of Canada," said Henry.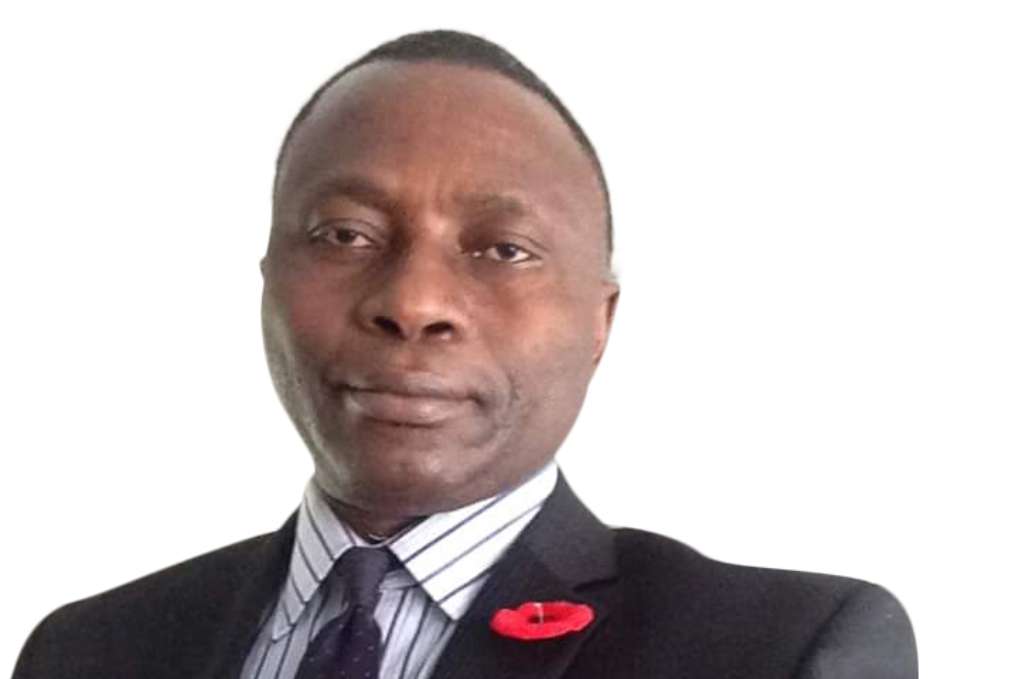 "If people are making decisions to rename Russell Street or Russell Road or Russell Township … because people disagree with celebrating someone who enslaved black people," said Henry, "then (education) should be an important component."
Ngwafusi agrees. "The renaming of roads and towns and monuments, that's the first step," he said. "We're in 2020 and we cannot keep burying our heads in the sand."
Ngwafusi said he has called for "truth and reconciliation"-style town halls between Black and white residents, where both can express their hopes or concerns surrounding decisions like these.
Municipal councillors in Russell will vote on the motion to rededicate the township's name at their next meeting on July 6. If passed, residents will be invited to help find another prominent Russell to serve as the town's eponym.
The township's mayor has told the CBC he is open to renaming the town if local residents support such a move.
Russell Road runs through three city wards: Alta Vista (represented by Coun. Jean Cloutier), Gloucester-Southgate (Coun. Diane Deans) and Cumberland (currently vacant).
The former councillor Stephen Blais is now the Liberal MPP for Orleans.
Liberal MPP Amanda Simard lives in Russell Township and represents the riding of Glengarry-Prescott-Russell at Queen's Park. Liberal MP Francis Drouin, who also lives in Russell, represents Glengarry-Prescott-Russell in the House of Commons. Peter Russell's legacy has reach it seems.
---
More Stories